COMMENT
If it's a rainy day and you two can't think of anything better to do, why not try a game of truth or dare? It's not childish. Adults can play it too, as long as they ask the right types of questions and give the right types of dares. It could be a blast, especially when you use these sexual truth or dare questions meant for couples:
1. Dare: Give Me the Best Lap Dance You Can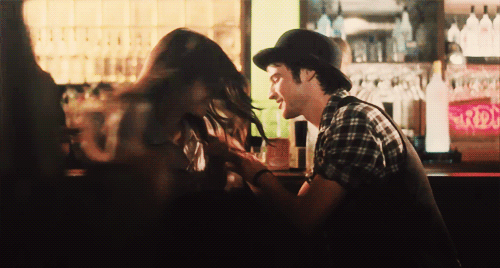 See how good he is at grinding his hips up against you. It'll be a fun little test for him.
Truth: Where's the Craziest Place You've Had Sex?