Active Date Ideas Help You Both Get Fit While Having Fun ...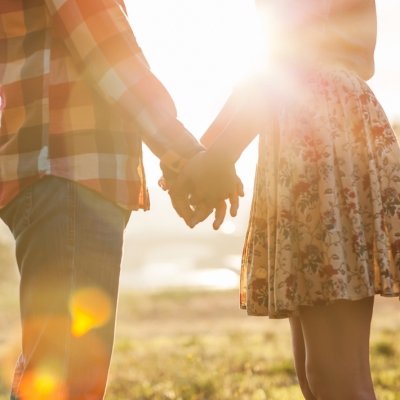 If you're going to spend a few days per week with your partner, you might as well try out some active date ideas. As much fun as it is to snuggle on the couch while watching TV, you shouldn't do that every time you see him. Use one of these active date ideas the next time that you want to spend some time together. You might get a bit sweaty, but he'll love you no matter what, so don't stress about your appearance.
When was the last time you went rock climbing? Find a location that will allow you to try the activity, slip into your sneakers, and test your endurance. This is one of the active date ideas that is guaranteed to be a blast--as long as you're not afraid of heights. Of course, you could use rock climbing to conquer your fears. Your partner will be right there beside you, so why worry?
This is a great idea for a double date or group dates, but you can also go bowling one on one. Get a bit competitive and decide on a prize for the winner. It'll push you both to try your hardest. The best part about bowling is that it's so much fun that you won't even realize you're getting exercise.
Children aren't the only ones who are allowed to bask in the enjoyment of laser tag. Grab a group of friends and try it yourself. There's no age limit on fun, after all. This game will let you team up with your boyfriend, so you can see how great you work together. It's a creative way to work on your communication skills.
You're more likely to go back to the gym if someone goes with you. Find a class that you'll both benefit from, and have fun getting fit. Spin class isn't the most romantic place for a date, but it's something you can have fun doing together. Isn't that what dating is all about?
Find a skating rink near your house and get ready to do some spins. As long as you two can manage to stay standing, this can be an incredibly adorable activity. Picture all of the cute couples skating around the Rockefeller Center Christmas tree. Don't you want to be as happy as they are?
Find a trail that leads to a beautiful view. Once you've reached your destination, you can sit down and eat the sandwiches that you stored in your backpack. If it's late enough, you can even watch the sunset or look up at the stars. Nature can create some pretty romantic atmospheres, so no matter what time of day it is, you'll always find something worth admiring.
Run around the block, or walk if you have to do so. You'll be getting exercise while you get the chance to catch up on each other's life. You can even try holding hands!
Don't let yourself get lazy when you're with your partner. There's much more to do than watch movies and cuddle. You'll always have time for that later, so right now you should go out and get active! Have you ever played a sport or ben on a fun run with your mate?
{{#comments_count}} Show Commnents ({{comments_count}}) {{/comments_count}}