Couples on Holiday: Here Are the 7 Most Common Arguments They Have ...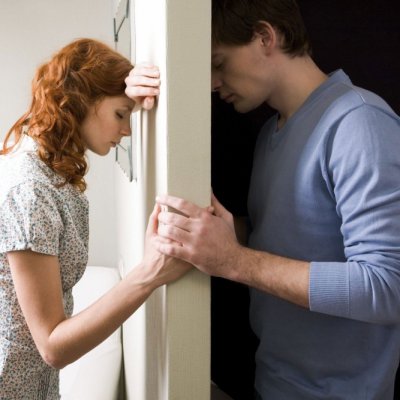 A much anticipated holiday can easily turn into a nightmare when a couple isn't signing from the same page. A holiday is meant to be a time to shrug off all the troubles and worries and to enjoy quality time in each other's company. Sadly, some of the stress and troubles will follow you if you let them. Here are some of the most common arguments that couples on holiday have. And when you know them, you can avoid them.
1.

Looking at Other People
Both men and women can become a little insecure when holidaying in a warm climate. Bronzed and muscle bodies stomp around the beach and draw your eye, and slender and shimmering swimsuit models saunter up the beach and draw his eye. It is a classic argument starter if one or both are feeling a little insecure.
This is one of the things couples argue about on holiday if they do not have kids and if one of them works and one of them doesn't. The one that works will often want a quiet relaxing holiday and the one that doesn't work will want a very active holiday.
3.

Getting Tired Too Early
If the couple has kids and the kids are not on the holiday, then a big bone of contention arises when one becomes tired more quickly than the other. The tired one is accused of being a spoilsport or a killjoy. If the kids are on the holiday, then the one that gets tired tends to push the kids on the other parent, and that instigates the argument.
4.

Doing the Same Things You do at Home
Going on holiday is supposed to allow you both to experience things that you do not do at home. But, inevitably one of you wants to go to McDonalds or eat American food in a foreign country. Sometimes this is okay, and other times it starts arguments.
5.

You Didn't Pack It and You Said You Would
One of the most common things couples argue about on holiday involves things that were supposed to be packed but weren't. One will get the blame for not packing adapter plugs or not packing a certain pair of shoes.
A lot of couples are fine with getting lost. Sure, the guy doesn't want to ask for directions, but that is just what some men are like. There are plenty of couples that can get lost and do not cause a fuss. Then there are couples that argue like wild dogs when they get lost. One is trusted to navigate and the couple get lost and they are both at each others' throats. It is a shame really because getting lost on holiday can be part of the fun.
This is a similar argument to the one about whether a couple should have a relaxing holiday or an exciting one. The reason sleeping in on holiday is so upsetting for some people is because it feels like a waste. Spending time laying on the beach may be relaxing and it may feel like you are squandering your time, but sleeping in the hotel bed for hours is more like losing time than wasting it. More often than not, it is the one that doesn't want to sleep in that starts the argument, and maybe he or she is right to do it.
It is important to adopt the vacation attitude when you're away. Holidays are so precious, it's a shame to waste time on squabbles that can be so easily avoided. Find a way to work through issues as quickly as possible and concentrate on having fun. Do you find you argue about the same things on holiday as you do at home or are you both good at slipping into the holiday mindset?
{{#comments_count}} Show Commnents ({{comments_count}}) {{/comments_count}}