7 Creative Anniversary Gifts Your Guy Will Actually Want ...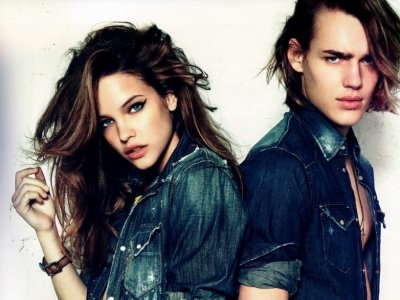 So my boyfriend and I have an anniversary coming up, and for the longest time I was trying to think of creative anniversary gifts. Something that he would enjoy, but also something practical as well. It's hard to shop for guys! And when it comes to sweet and meaningful gifts, it can get even harder. Fear not ladies! I have compiled a list of 7 creative anniversary gifts your guy will actually want.
One of the more super practical yet creative anniversary gifts comes in the form of a beer making kit. I got my guy one of these for Christmas, and it is super cool. Sure it takes 3 months or so to drink the fruits of your labour, but if your guy loves beer (and really, what guy doesn't crave one over a BBQ on a hot summer day?) this one is sure to be a hit. Bonus – you can create it together!
The simplest thing on the list of creative anniversary gifts for you guy is to have you in lingerie. It doesn't have to be super racy, just find something you like and put it on! I love dressing up for my guy, and who wouldn't like to see their other half all styled up, knowing they did it for your benefit? You're dressing up for them, and I promise you, they will love it!
3.

Re-Create Your First Date
The best and most creative anniversary gifts are the ones that are the most thoughtful. Your first date is what started it all, and something that the both of you have wonderful memories of. What could be more sweet and romantic than to revisit the same places you two went on your first date?
Music is a creative expression of self, so what could be more fitting than to give your guy concert tickets? It's one of the most creative anniversary gift ideas and one of the most fun! You'll have to get the tickets pretty well in advance, but if you know his favourite artist or band is coming to town, why not grab a pair of tickets for the both of you?
I love photo books, I made one last year and it was so much fun to make! It turns out that we both made each other one, which I thought was so cute of us (yes, I just said that), but more importantly, it was so much fun and one of the most thoughtful and creative anniversary gifts I've ever given, and received. It's great to take a look back and see the journey the two of you have been on so far!
I'm big in to the whole idea of giving the gift of experiences. You can't wrap a vacation – actually, you can wrap up the plane tickets or a picture or a postcard of where you're going, you just can't physically wrap up the entire gift – but I digress. I think one of the most creative anniversary gifts is to plan a little stay-cation, something the both of you need. Maybe a local B&B, or even just take a day off together if you can, and just relax!
Lastly on the list of creative anniversary gifts your guy will actually want comes in the form of cooking. Or baking, whatever is more your speed. It's the thought behind it that really matters. Obviously it would be a big help if you made something super delicious, but seeing as I'm no accomplished cook myself and I've whipped together meals from recipes I've Googled, I have complete faith in all of your cooking abilities! And you know what they say, the way to a man's heart is through his stomach! Personally though, I think it works for both genders.
You don't have to break the bank for anniversary gifts, just get creative! It's the thought that counts, because as wonderful as it would be if you got him a tie, something tells me he'll remember that home cooked meal of steak and mashed potatoes you slaved over a lot more! So tell me, what are some creative anniversary gift ideas you have?
{{#comments_count}} Show Commnents ({{comments_count}}) {{/comments_count}}