19 Creative Ways to Celebrate Valentine's Day ...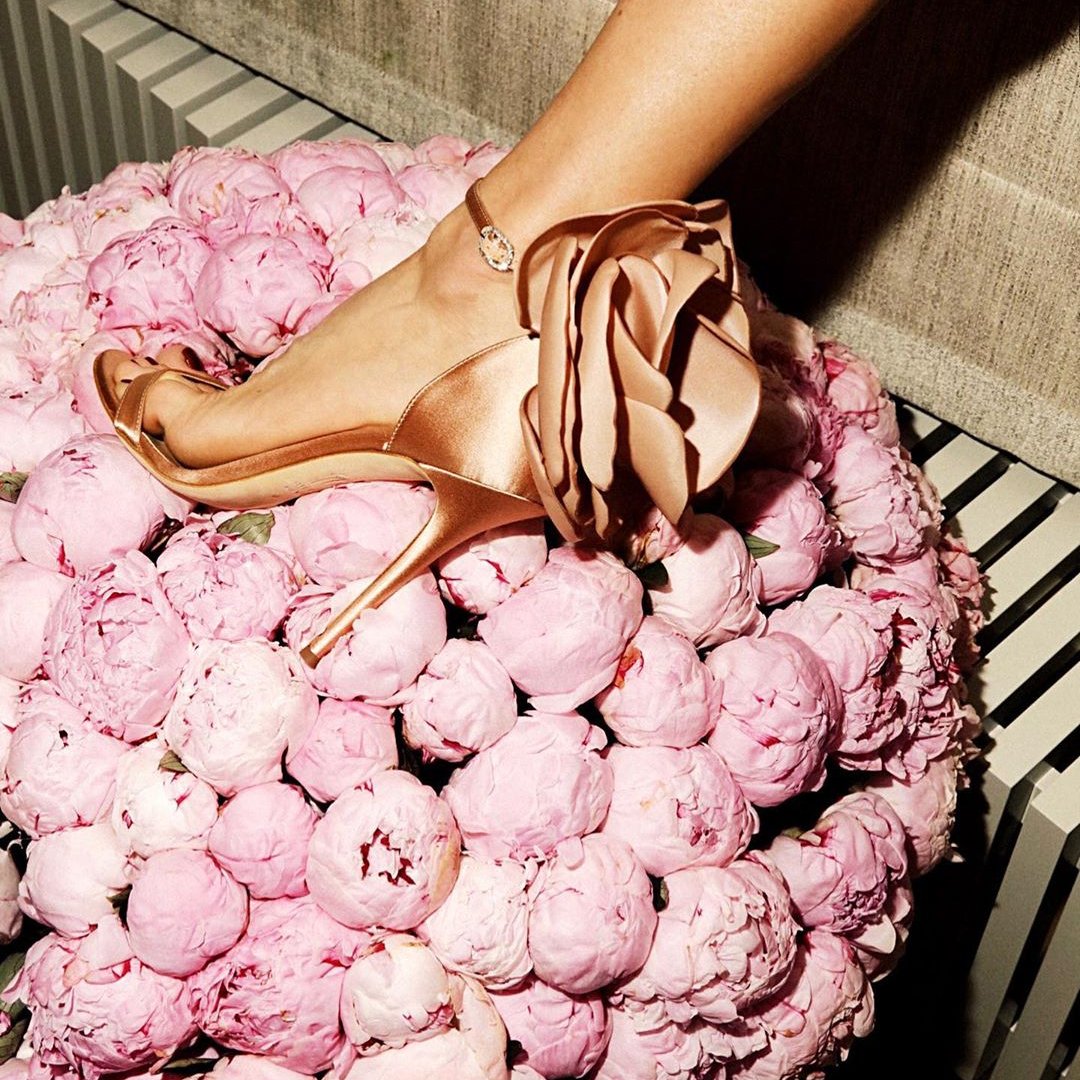 Valentine's Day doesn't have to just be for couples, it can be for friends, kids, parents, and even for your pets! You also don't have to go crazy and spend a lot of money on those you love, get creative and have fun. Guest blogger Kati is here today to share some creative ways to celebrate Valentine's Day:
Just like in grade school! Giving little cards to your coworkers, classmates, family members, or friends is a cute way to spread joy. Those with crafty leanings can make their own, and everyone else can give funny store-bought ones.
And remember, as your 1st grade teacher said, give one to everybody in the class.
2.

Dinner with Your Friends
February 14, 2007: My boyfriend lived an hour away and a heavy snowfall had forced us to postpone our date. Of my four roommates, two were a couple. They had evening plans, which left three of us staring out the window at the snow. Work and school had been cancelled for a few days and we were getting stir-crazy. Despite the messy roads and high snowdrifts, we decided to venture out to a pizza restaurant about two miles away. We stayed there for a few hours, enjoying the food and each other's company. This impromptu celebration is one of my warmest V-Day memories, because it was just about appreciating friendship and life's simple pleasures.
You can do this regardless of everyone's relationship status. Sure, some couples may already have plans, but others will be glad for a low-key evening together. And if one of your friends is feeling down, this may cheer them right up.
What's cuter than a couple sharing a meal on a blanket in the park? This date is cozy and romantic, and it needn't be expensive. Even if February is cold where you live, see if your town has a nice indoor venue. Some museums have open areas and allow food in certain parts of the building- or perhaps there's a sunny spot in your living room?
The extra-romantic might tow a guitar or poetry book alongside the picnic basket.
Instead of a movable feast, eat at home. A candlelit dinner at home is undeniably romantic. Cooking a full meal can intimidate some people, but a basic salad, pasta dish, and bread basket is a classic date staple, and for good reason. It's rich, filling, and reminiscent of countless romantic movie moments. Even Tramp knew to take Lady out for spaghetti. And for the cook, it's inexpensive and relatively simple.
A friend of mine once made heart-shaped ravioli for his wife- and while you don't have to go that far to impress, it's a fun idea. Finish up with a rich dessert or strawberries and champagne. Hide a present at the bottom of the bread basket or under the seat. Put on some music to set the mood, and relax once you put the food on the table. Buon appetito!
If you're tired of seeing pink and red everywhere, but still want to acknowledge someone special in your life, simply tell them in a letter. Whether it's to a friend, a relative, or a romantic partner, it's a heartfelt message they can read again anytime. It shows thought and dedication, and it's an instant keepsake.
You don't have to be a poet, or even good at spelling- the sincerity of your words speaks for itself. Just tell them what they mean to you, what they bring to your life, and what you admire about them. Mention favorite shared memories or inside jokes. (Just be careful if you compose a letter to a pal- there's always that friend who might misread your intentions!)
The internet is your friend if you get stuck. Not only are there writing guides, but you can simply search for quotes or song lyrics that remind you of the recipient, and start the letter with those words. Most people won't be expecting a personal letter, which makes it all the better.
6.

Recreate Your First Date
To commemorate your relationship, pay homage to your first date. It doesn't have to be an exact repeat- no need to attend a high school basketball game or fly back across the country- but a creative tribute shows how you value your memories of your time spent together. Eat the same meal or listen to the same band you saw that night. Send them an email just like the one you sent to ask them out. Re-watch the first movie you saw together. Share a hot chocolate at the site of your first kiss (and feel free to recreate that moment.)
If you've got a little extra fuel in your car, or a bicycle built for two, a ride around town (or out in the country) gives you time to relax and see new things together. There's a reason people think fondly on road trips with friends: you see interesting sights and share unique moments. The conversation is more spontaneous. Interacting with new environments activates different parts of your brain, engages your senses, and creates vivid memories. And if the weather agrees, you can do this on foot. My boyfriend and I got to know each other during long evening walks through his historic neighborhood, and there's a good chance we'll do so again on Valentine's Day.
If you feel like socializing on Valentine's Day, invite your friends over for a party. If you're in a relationship, make it a party for couples. If you're single, make it an anti-love party where you'll watch horror movies and talk about how awesome your careers are going (because there's absolutely no "love" talk allowed).
Valentine's Day is about spending time with those you love the most. If your doggie is the most important creature in your life, then take him to a park, get him groomed, or make him a special treat. The holiday isn't only for couples, you know.
You may be single, but you probably have a celebrity boyfriend that you daydream about constantly. Since you don't have any actual plans, you should watch as many movies with your celebrity boyfriend as you can. It'll be like you're spending the day with him.
Besides exchanging gifts with your loved ones, Valentine's Day is all about eating candy. It's not a day to watch how many calories you're consuming. Skip your workout that day and let yourself cram as much chocolate into your mouth as you can. It only comes once a year, after all.
If you're single, but don't want to keep it that way, Valentine's Day is the perfect time to contact your crush. If he's single, too, he should be free. That means that you'll have all day to text, make plans for next week, and express your undying love for him.
13.

Invite Your Parents over
If you haven't seen your family in a while, invite them over for dinner. They'll find the gesture sweet, and they'd never turn their favorite daughter down. Plus, they'll probably give you a gift, so the money you spend on ingredients will pay off.
If you have young children, then Valentine's Day should be a day for crafts. Challenge your kids to draw heart shapes onto a piece of paper and then cut it out for them. Listen to them to see if they have any other creative ideas.
If you only wear black, then you should go shopping on Valentine's Day. You'll be in a lovey mood, so you won't feel strange buying more reds and pinks. It's a great way to expand your wardrobe.
When was the last time you sat down with a good book? Grab a romantic one off of the shelf and spend the day reading it by candlelight. If you're a writer, you can even try to see if you can create something better than the author did.
Are you ready to pamper yourself? Valentine's Day is the perfect day to get your hair and nails done. It's also a great time to hop into a bubble bath with a glass of wine and let all of your worries slip away.
If you're in a relationship, don't turn on the TV, look at your cell phone, or check your email. Valentine's Day should be all about you two, so don't let anything get in the way of the time you should be spending together. That means no electronics, whatsoever.
If you don't have anyone to spend Valentine's Day with, then you should change the definition of what it means. Instead of it being a day to focus on your love life, let it be a day where you focus on yourself and your goals. Do something productive that you've been putting off so that you can feel confident with the way your life is going.
{{#comments_count}} Show Commnents ({{comments_count}}) {{/comments_count}}