There are so many adorable couple photos that you and your honey can recreate this winter! It's all about keeping the memories alive and what better way to do that than to capture it all on camera? If you feel like having a photoshoot with your s/o in the near future, try recreating one of these:
---
1

Running in the Snow
Running away to your winter wonderland? This photo is so sweet! It has such a fun and care-free vibe to it. Have someone snap photos of the two of you while you're running away! I love that the girl looks back at the camera and think it would be just as sweet if the guy did the same!
---
2

Under a Cozy Blanket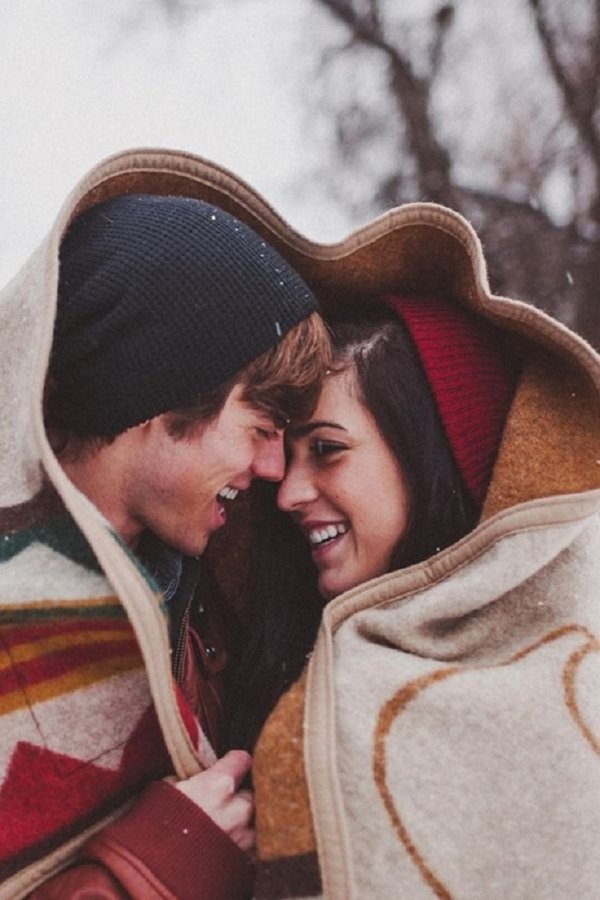 What's better than getting cozy together under a big blanket? Not much. Find a warm blanket that can cover the two of you and keep you warm! The loving gaze and mid-laugh is so sweet!
---
3

Kisses in the Snow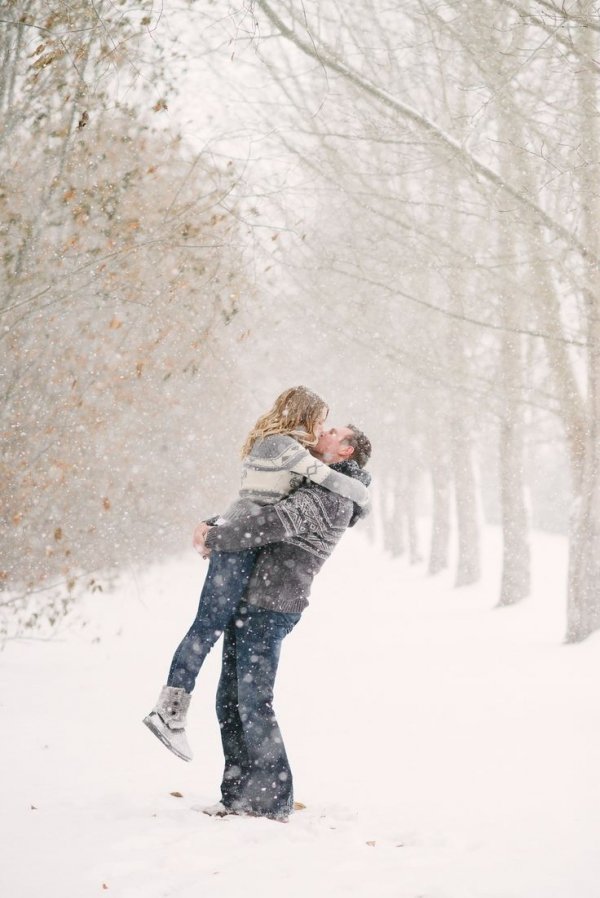 After watching any romantic comedy, it's normal to want to be kissed in the rain. However, since it's winter time, let's embrace the cold and change things up: Recreate this photo and get kissed in the snow! I love that he's lifting her up to him - so sweet! You could also have the camera zoomed out so the two of you are just in the middle of it all.
---
4

Snow Angels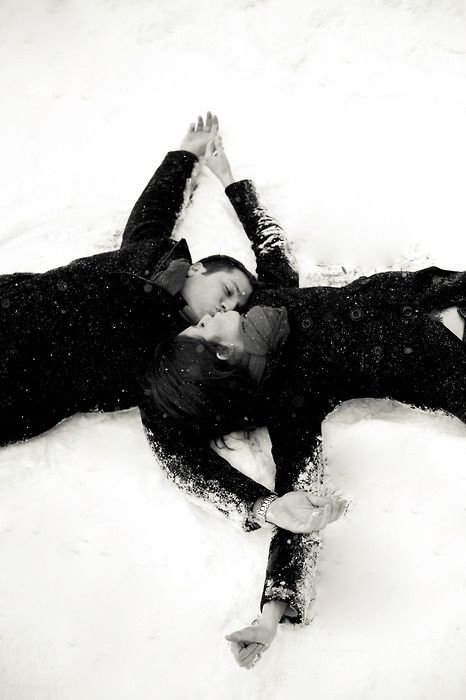 You're never too old to make a snow angel, right? They were always so much to make as kids! Recreate the photo by laying down on the snow with your arms spread out and have someone take an aerial shot of it. You can choose to smooch or just gaze into each other's eyes! One thing's for sure: make sure you're bundled up before you lay on the snow!
---
5

Ice Skating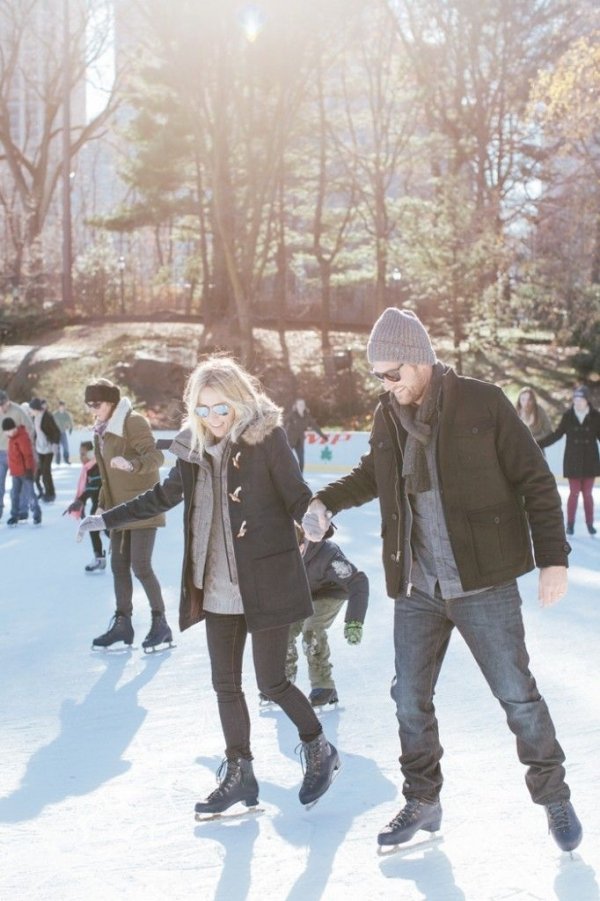 Ice skating is always so much fun. It always guarantees some hand-holding time and with all the falling that goes on, some adorable candids are sure to come out of it. Have a friend take a couple shots of you two to recreate this photo! I love that there's always so much going on in the background of a photo like this; it's really interesting to think about those people in the background and what their stories are too.
---
6

Sledding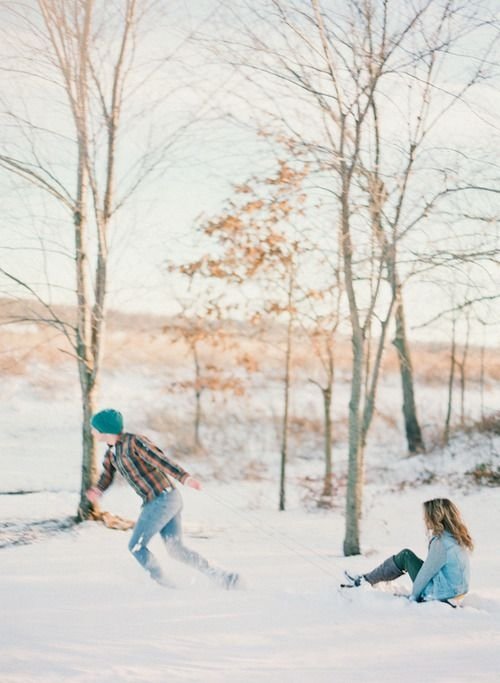 Remember when it would snow and the first thing you wanted to do was go sledding? Well, make sure you take the cameras with you! I think this is such a sweet photo because the guy is the one pulling the rope, making sure his lady is having a fun time!
7

Close up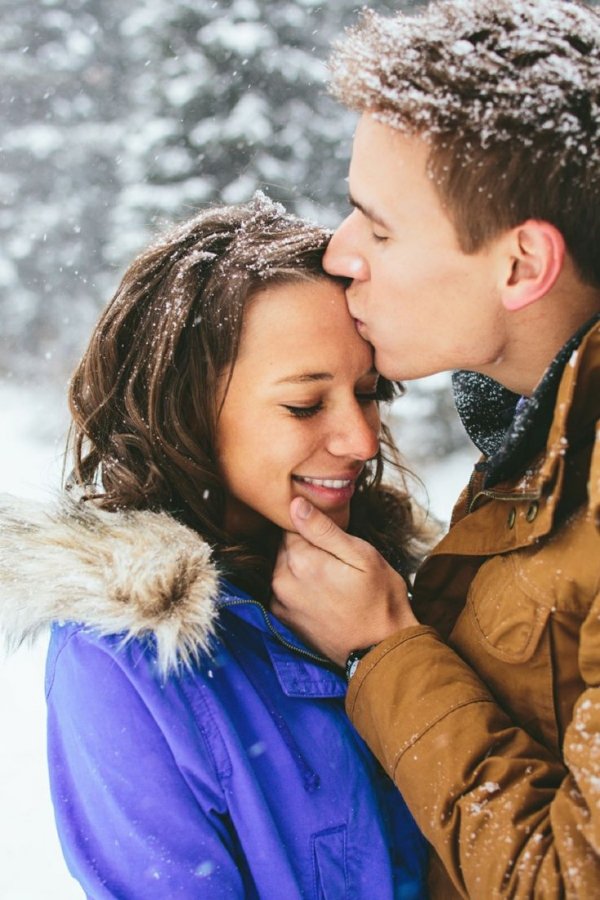 A wintery scenery can look oh so dreamy but a close-up of the two of you will look even cuter! I think this is such a cute pose to recreate because it's so intimate. I especially love the flakes of snow that have landed on their hair!
---
8

Playful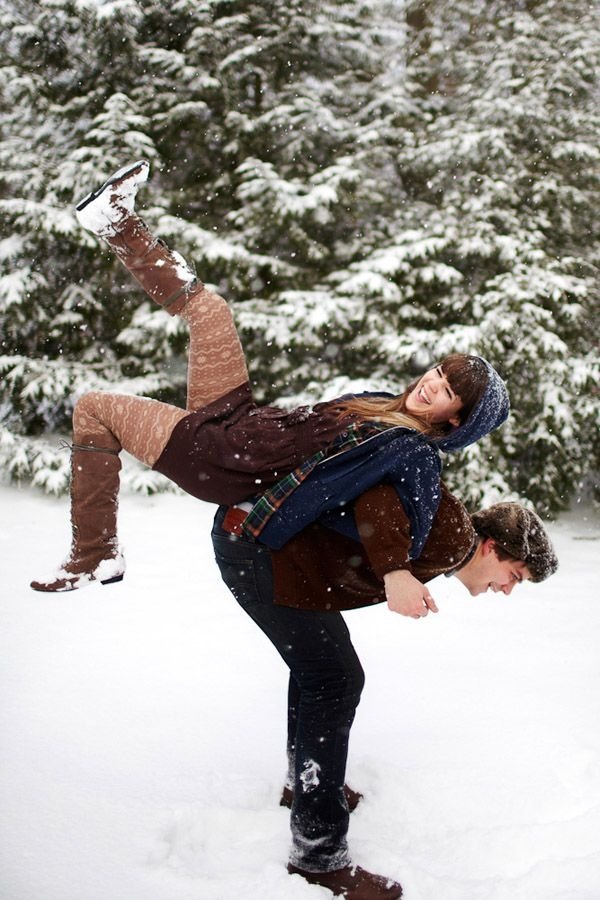 Serious photos are nice but playful ones are the ones that can show off your goofy personalities! You can recreate this one, or just count to three and strike whatever pose comes to mind! Have your photographer shooting nonstop because there's bound to be some adorably wacky candid moments.
---
9

Skiing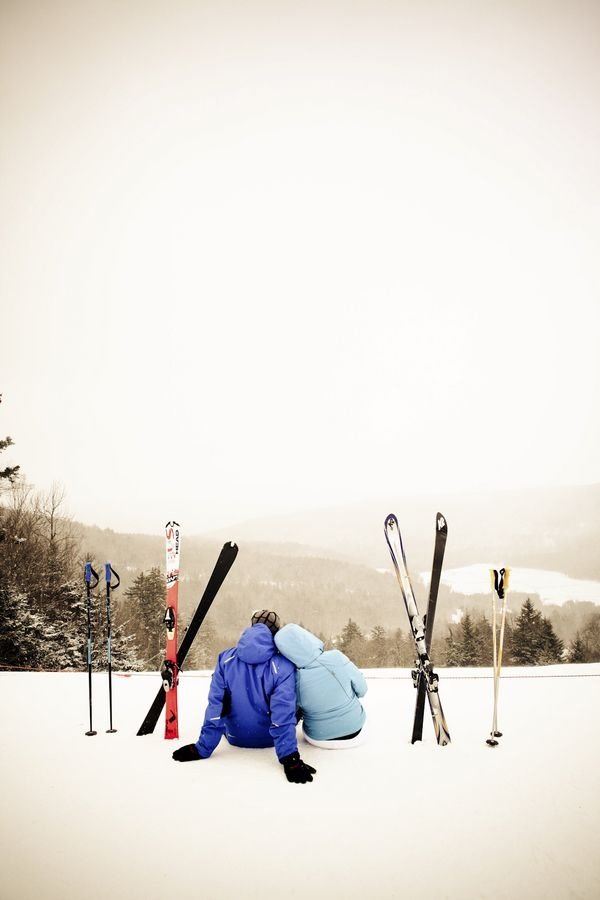 If the two of you love hitting the slopes, make a photo opp out of it! How cute would this be to recreate? Whenever you look at it, you'll remember all the adventurous times you've had together (even if half of the time was spent falling down, LOL!)
Well, there you have it. These are just nine out of many ridiculously cute couple photos to recreate this winter! Of the list, which was your favorite? Can you think of any some poses/settings that would be worth recreating? Leave your ideas in the comments!
---
Comments
Popular
Related
Recent