There are cute couple poses that you should try out the next time you're lounging around with your partner. It's fun to snap photos, even if they come out looking less than perfect. But of course, you really do want them to look amazing, even if you're taking them at the spur of the moment. In order to get some beautiful shots, here are some cute couple poses that you should try out:
---
1

Pretend Prom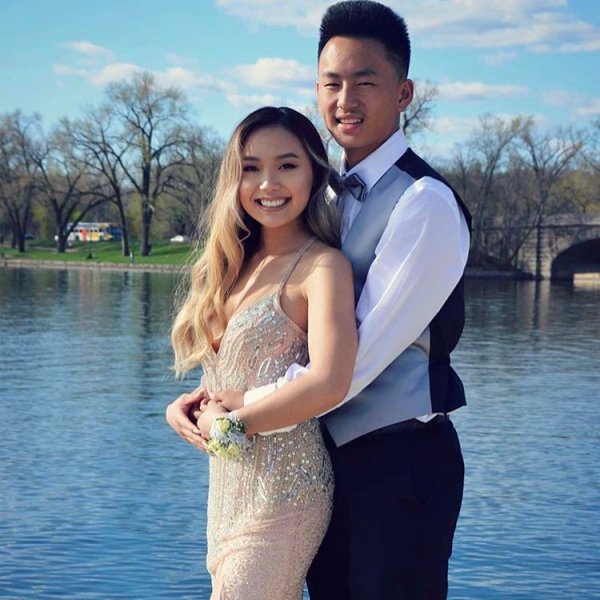 Whether you've been out of high school for years or haven't stepped foot in one yet, you can still take a picture in the traditional prom pose. All you have to do is face the same direction, and have him lean his hands on your hips. It's one of the cute couple poses that'll look adorable in a photo. If you don't believe it, try it to see for yourself.
---
2

Better behind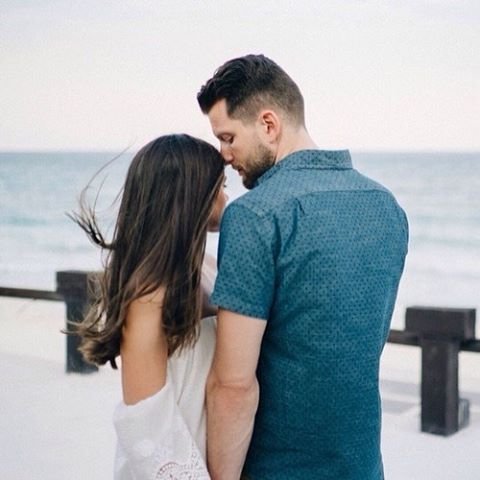 Ask someone to take a picture of you and your boyfriend from behind. You can be sitting on a park bench, staring out at a sunset, or holding hands. You never know what will look best, so make sure you test out a few different things. No matter what you do, it'll be cute to see you both from a different angle.
---
3

Cute Kiss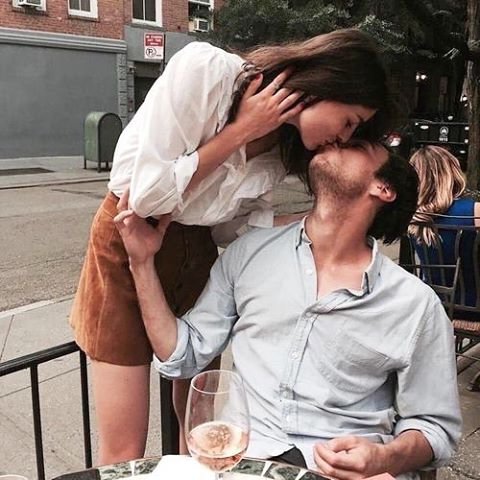 Snap a photo while he's giving you a sweet kiss on the cheek. You could also take some pictures of him kissing your lips, but keep it PG. If the snapshot looks cute, you'll want to show everyone, and you don't need them seeing your tongues.
---
4

Arm around You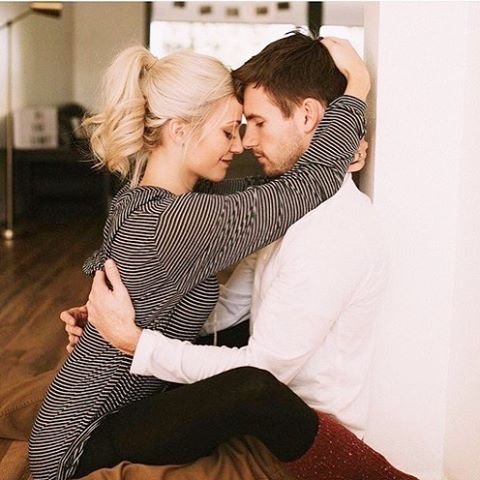 The simplest poses can actually be the cutest ones. Take a photo while his arm is wrapped around your shoulders or waist. You don't have to do any fancy poses in order to look adorable. Just make sure that you give a sweet smile to the camera, or make a silly face if you're aiming for a more playful photo.
---
5

Keep Away from the Camera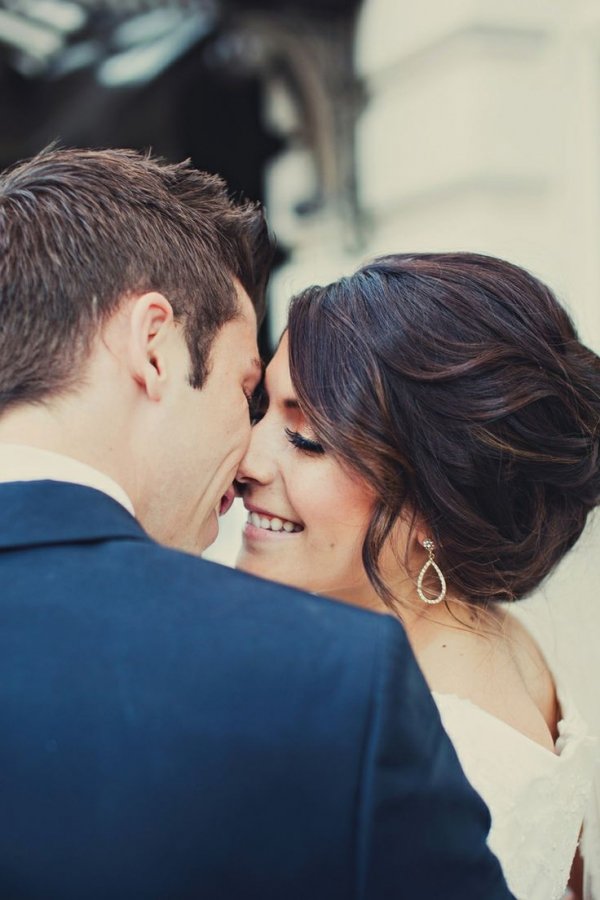 You don't have to be facing the camera in order to take an amazing photograph. It may be cuter to look at each other instead while you're smiling. That way, your love will shine through. You won't even have to force your lips to turn upward, because it'll be impossible to look him in the eyes without grinning.
---
6

In the Air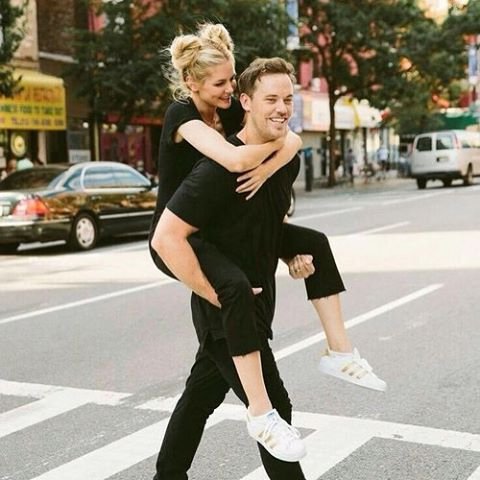 If he's strong enough to lift you, snap a picture while he's holding you in the air. Maybe your legs will be wrapped around him. Maybe he'll hold you by the waist and lift you up off the ground. Do whatever feels the most comfortable. If it doesn't look good on camera, you can always use the delete button.
7

A Tiny Touch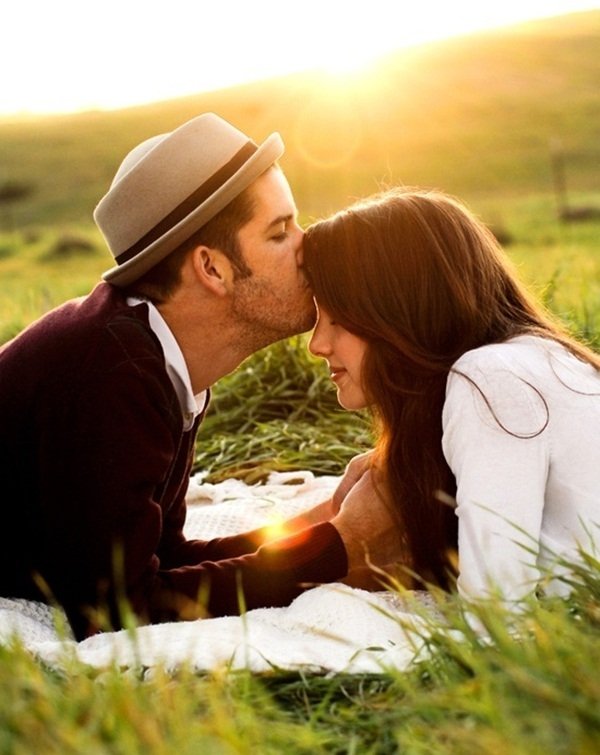 Instead of grabbing at other parts of the body, all you have to do is touch your foreheads together. You can keep your eyes open or closed, depending on what you think will look the best. All that matters is that you share the intimate gesture.
---
8

Unbreakable Eye Contact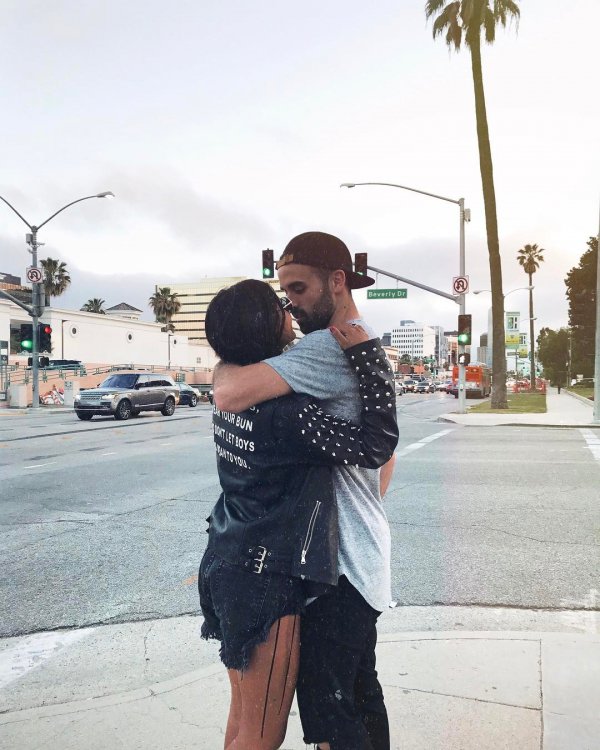 If you and your S.O don't really like showing PDA or aren't into the touchey-feeley kind of stuff, no worries! You can still have a go at this super cute photo idea, since it's all about maintaining eye contact! If this sounds super awks for you, you might like to add a bit of fun to it by seeing who can make the other person smile first!
---
9

Casually Chilling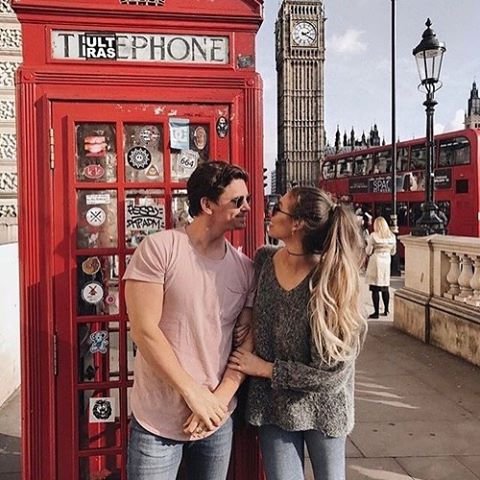 Sometimes the most successful photos are the ones when you're not trying too hard to get a good pic...in fact, you might be doing anything at all! Instead of trying all sorts of different poses, why not just get someone to take a spontaneous picture of you guys hanging out? Or you can play around with different angles by taking it yourselves!
---
10

Hand Hearts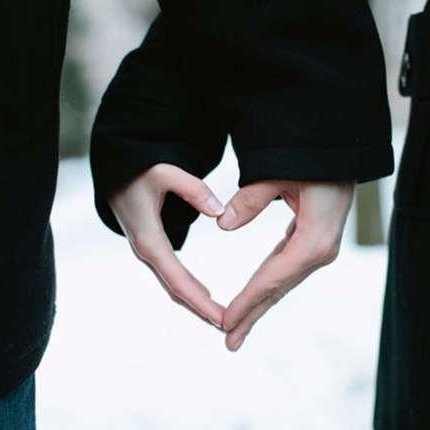 And lastly, another super cute pose for you and your partner to try is simply making a heart with each of your hands! You can make this extra romantic by asking someone to snap the pic in front of a pretty sunset, so that you get that amazing effect with the light shining through the heart you've made together!
It's always fun to snap a few photos of you and your boyfriend. Of course, you don't have to post them all over the internet if you're not comfortable doing so. All that matters is that you have the photos for yourself to hold on to your special memories. Do you and your boyfriend have a lot of photos together?
---
Comments
Popular
Related
Recent