The seasons are changing and it is time for a few spring date ideas to help you and your hunny get out and about. Take advantage of this lovely weather with a little quality time and adventure. Winter afforded us plenty of indoor time to get cozy with warm treats and hot nights. Not that you have to stop with the hot nights in the wild spring weather, but you can create a few new memories in warmer temps when you try one a two of these spring date ideas.
---
1

Eat out in Nature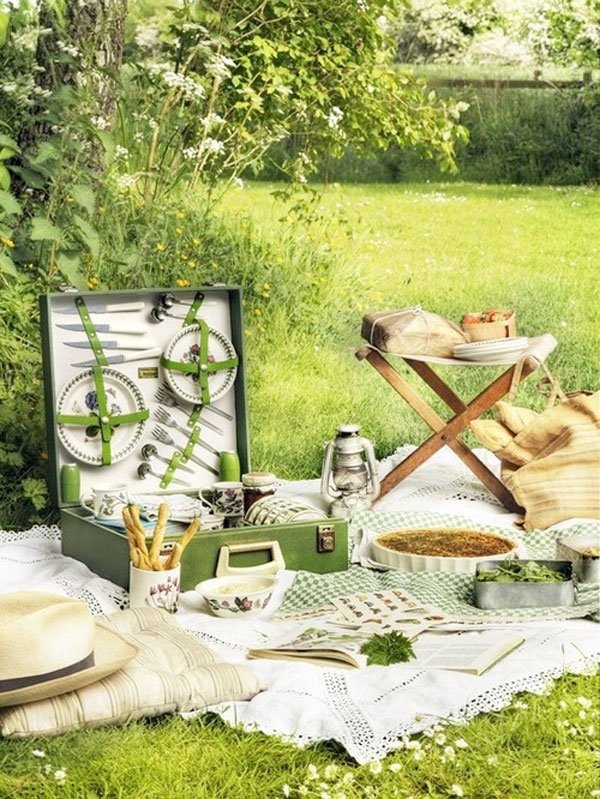 Spring is here, finally. The ground is warming -- if you live in a colder area -- as we celebrate rebirth and the return of greenery. This time of year is a great opportunity to get out and get moving with your loved one. Create a tasty menu, pull together the necessary items and head to a nice little spot outdoors. If you have a backyard or common area nearby you do not even have to travel very far -- and you can take some tasty beverages with you. Have you seen those tiny little wine-in-a-glass-to-go? Yep, lots of hyphens I know. But, seriously, the serving size is perfect and you can reuse the tiny little glasses in a D.I.Y. project later. A simple picnic with your love is one of many romantically fabulous spring date ideas to celebrate the return of spring.
---
2

Play in the Dirt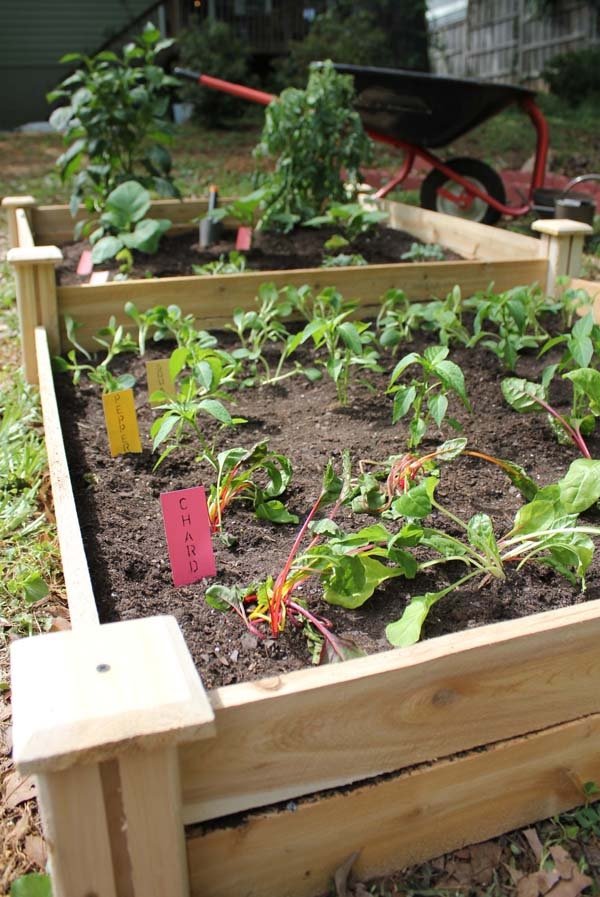 If you and your lovey like getting a little dirty outdoors, then build a raised garden. The raised garden is a good project-based date. As such, you do not have to complete the entire garden in one day. Because of the many steps involved your joint project can serve as a back-up date plan when you want to stay close to home. A spring garden is a nice rewarding project that keeps on giving. The warmer weather is perfect for planting a few summer edibles. Care for your garden regularly and pretty soon you will have a few extra ingredients for your next picnic lunch date.
---
3

Get Active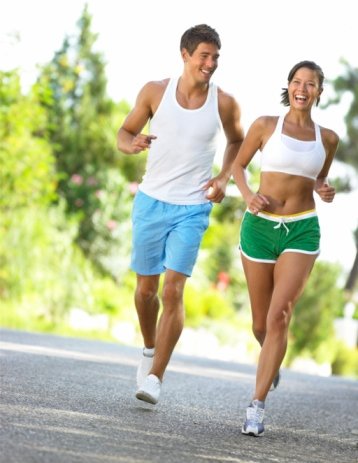 Meet up for a jog together in the quiet early morning or cool afternoon. If you are an active couple this bit of fun will be a great opportunity for some alone time your way. Instead of listening to music chat with your date. Interesting talk, flirty banter, or even a few competitive nudges will fill the time spectacularly. You will also get a workout at the same time. Perfect!
---
4

Catch a Wave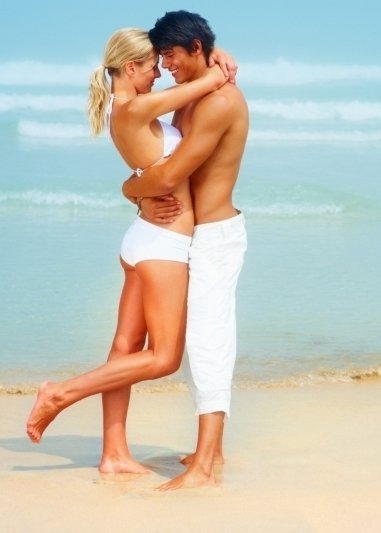 Now, summer has not yet arrived but the warmer weather of spring is paving the way by luring us outdoors. The sun and climbing temperatures conjure up images of waves, sand, and seaside sunsets. Gather a few beach essentials and hit the sand with your significant other. Enjoy a dip in the water together or just sit seaside and enjoy the view. The water may not be warm enough for a swim in some areas but a beachside sunset is lovely when viewed from anywhere, especially with your significant other. *CHEESEY CONFESSION ALERT*: one of my most favorite memories with my partner is when we once bought a huge bucket of fries on the BoardWalk in Ocean City, Maryland then watched the sun set while sitting on a bench, facing the ocean and munching on the fries. It was simply wonderful.
---
5

Take the Road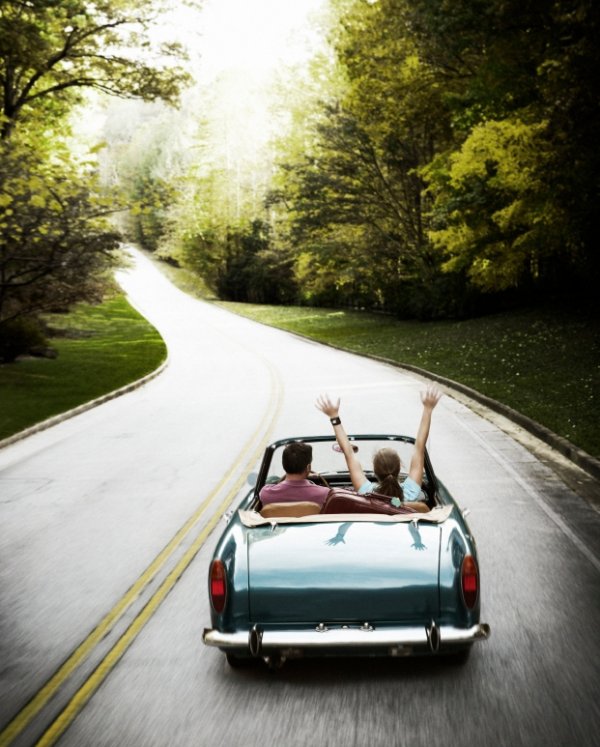 A nice long drive is relaxing and almost always offers up opportunities to see new things and revisit familiar spots. In the U.S. Southwest a great road trip in springtime will take you to scenic places like Sedona or the Grand Canyon. A drive through those red rock lined roads or along the canyon is fantastic! If you and your date like traveling the open road think about taking a nice long drive to check out a new restaurant, open air market, or experience a different culture should your route permit. If either of you happen to enjoy photography then document your travel with a few photos.
---
6

Patio Picnic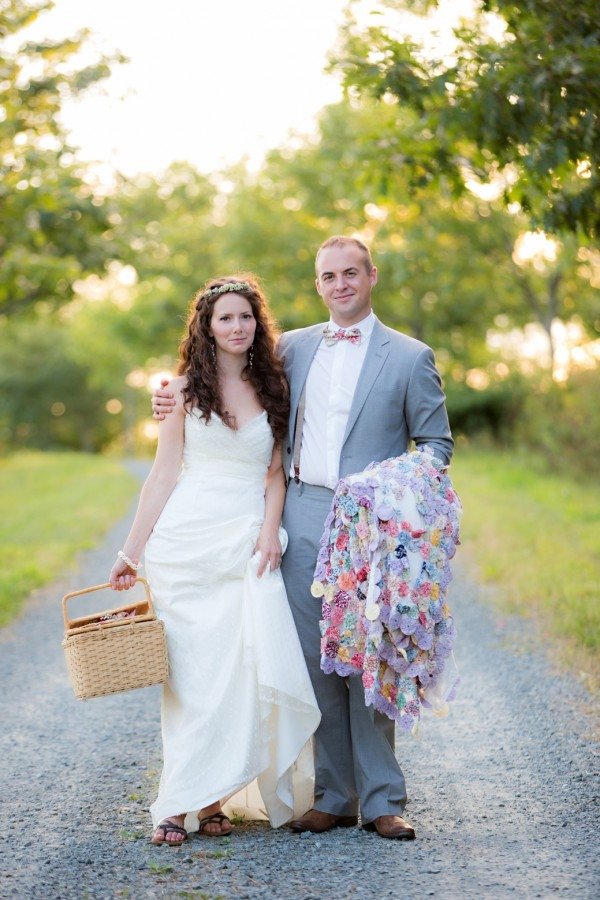 Springtime is perfect for outdoor dining. Sometimes a picnic is too casual and a restaurant is a little too stuffy, enter: patio dining. Now, this is not a brand new concept but it is easily overlooked because it is often grouped together with general restaurant dining. Well, that and not every restaurant has patio dining available as an option. If you do not want to take a picnic then why not head over to your favorite restaurant that caters to patio dining. You and your date can enjoy the views and fresh air without the picnic cleanup.
---
7

Try a Sport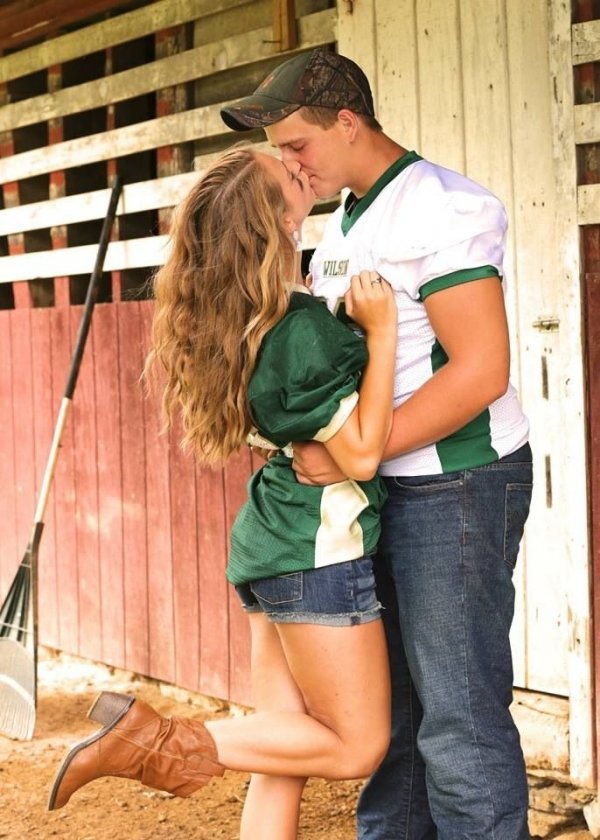 When the weather heats up around here in the U.S. Southwest many people, couples especially, hit the park for endless games of Frisbee Golf. OK, this sport may not appear in your area but I think you get the idea. If you and your date like to participate in sports then why not try a sport that you can do together without the extra bodies of a formal team. As a pretty active person this sort of idea is perfect for me. Follow up the sport with some drinks and appetizers at a local eatery and call it a fantastic day.
---
8

Theme Park Goodness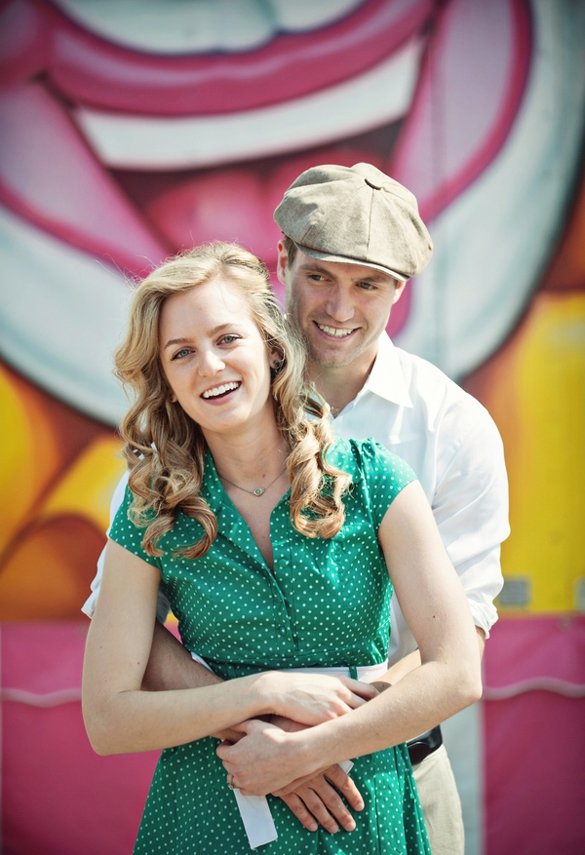 Not only does springtime mean warmer weather and outdoor activity in many places, it also means the start of carnival season and the height of theme park activity. You are never too old to enjoy a carnival ride or theme park entertainment. From roller coasters to funnel cake, the opportunities to indulge a little lighthearted fun are numerous. In my neck of the woods a trip the carnival is not complete without a ride on "The Zipper". Food, rides, and light-hearted entertainment make for a fantastic date that my partner and I look forward to at least once a year.
---
9

Drive-in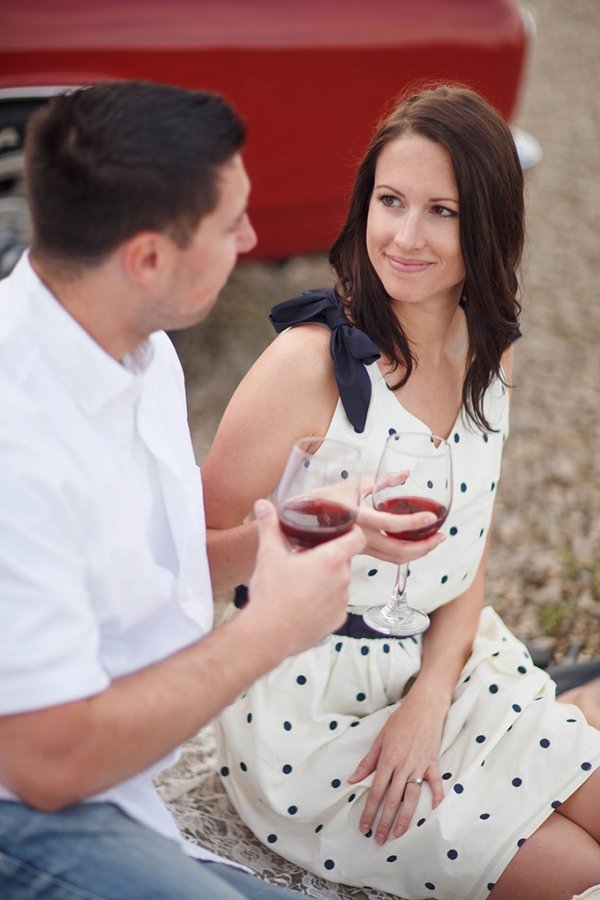 These little gems are slowly disappearing from the U.S. landscape. If you are lucky enough to have a drive-in theater where you live, then you also have a great opportunity to indulge in this all too clichéd but absolutely wonderful dating pastime. Grab some snacks, head to the drive-in, snuggle up together and watch your movie. Woo, cozy. Just do not forget to set your radio to receive the movie audio or you will have a silent film on your hands.
---
10

Stop and Sniff the Flowers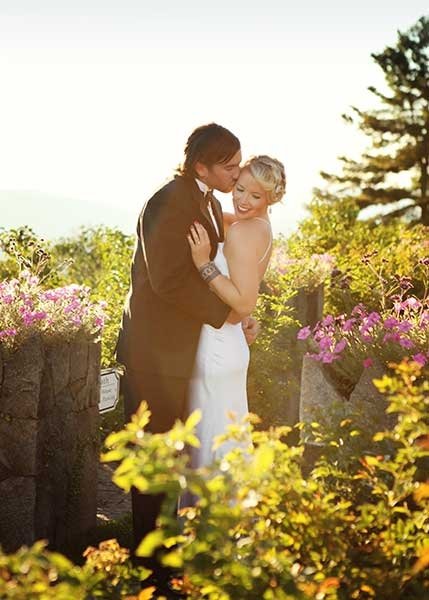 I love pretty flowers and enjoy the beauty of a well crafted garden. I also love to share them with my partner, especially during a cozy and romantic walk through a local garden. If you and your date are feeling naturely (yep, made that one up) consider a visit to your local arboretum or botanical gardens. Take a slow walk in a beautiful space surrounded by lovely blooms and fabulous smells.
---
11

Take a Hike...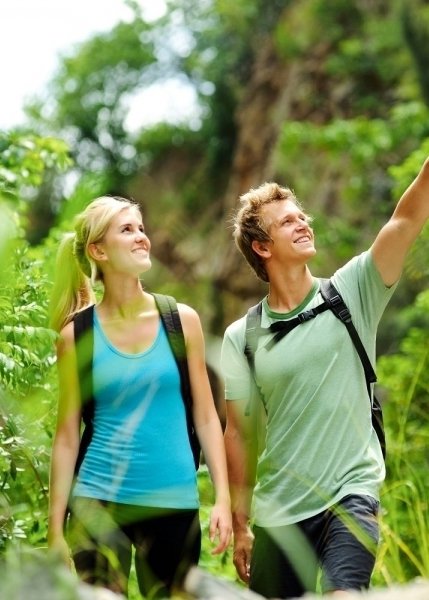 ...together. Find a great new trail to check out or revisit a tried and true location. Get out and take a hike together before the weather gets too warm to enjoy the trek and the beauty. Dress comfortably and bring along a picnic-type meal to enjoy at some point .
We could go on couldn't we: wine tasting, hot air balloon ride, hang-glide, outdoor concert, or the more traditional dinner and a movie. But we will stop here. So, now, get out there and get to it! What is your favorite springtime activity to do with your date?
More
Comments
Popular
Recent