8 Facts about Summer Flings ...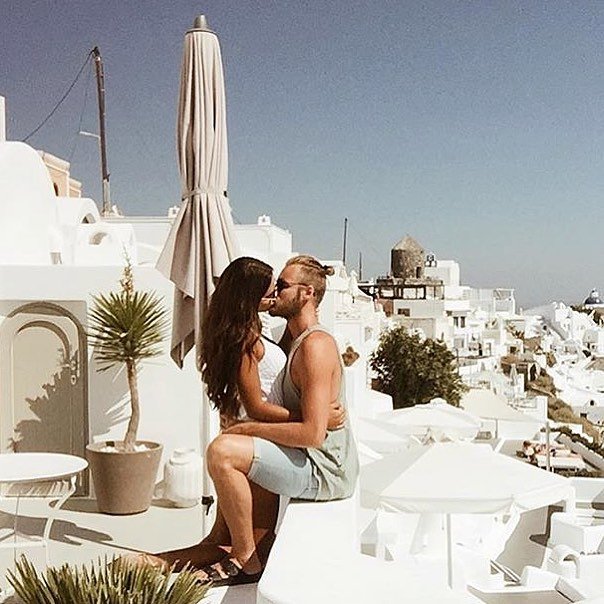 Summer flings are generally something that most people think about, fantasize about, or in some cases, try to avoid! Summer flings can be fun, but there are risks. Are you up for the possibilities? Whether you are looking for a little lovin' this summer, or trying to steer clear of all things hot and heavy, here are a few things you should know about summer flings!
Summer flings usually present the opportunity to fall in love! It may only be for the summer, but it might be a lifelong commitment. Imagine meeting your future spouse through a summer fling! It may not happen right away, but if you feel a spark, stay in touch and see what next summer may present.
2.

Experiencing Heartbreak
Summer flings almost always end in heartbreak. It may not be the case for everyone, but when you spend so much time with someone you will definitely form a bond with him or her. Saying goodbye may be necessary, but it probably won't be easy. The degree of heartbreak probably varies from couple to couple, just know that summer flings usually aren't without a little heartbreak.
3.

Making a Life Long Friend
A summer fling just might drop a lifelong friend into your lap. Even if things don't work out romantically between the two of you, a solid friendship may still occur. And even if you don't make a lifelong friend with your fling partner, you may meet someone else through him or her that will become a lifelong friend!
No doubt about it, you will be creating memories. Whether they are good memories or bad ones will depend on your situation, but most people look back on summer flings with fond recollections. It's up to you to decide whether it's worth the risk of creating sad memories! If you enter a summer fling for what it is, chances are you won't make any harsh memories.
One thing is for sure, you won't be bored if you are in the midst of a summer fling! That's why they are called flings; it's new and exciting and gives you a rush! Depending on where you are, there will be all kinds of things to do together, and even if you stay in your own town, everything will just "seem" new due to the fling and the person you are sharing it with.
6.

Doing Some Crazy Things
Summer flings generally open the door to spur-of-the-moment, spontaneous decisions! You might do some things you would never have other wise considered, and really have a good time. Nothing like a lover to encourage you to step out of your comfort zone and have a little fun!
Why not take the risk of falling in love? If you don't have any big plans for summer, shake up your routine and enjoy your summer! Don't let fears and worries hold you back, but do use common sense. If something starts to feel a little too good to be true, it probably is.
Undoubtedly, at the end of summer things will go back to normal. Unless of course you have met your soul mate! Just know when it's time to move on, and don't drag things out. It will only be more difficult if you do. Take your summer for what it was worth, and keep on going!
So have you ever had a summer fling? Would you ever like to have a summer fling? The best summer flings are the ones that aren't planned out, they just happen. With these facts about summer flings in mind, you will be better prepared to know whether you feel like being spontaneous or staying away. Please comment below with your own tips for handling a summer fling!
{{#comments_count}} Show Commnents ({{comments_count}}) {{/comments_count}}