7 Fun Things to do on a First Date ...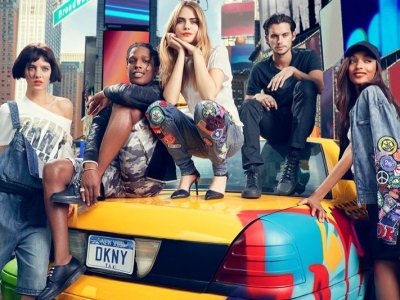 If you just met a cute guy and you're thinking of fun things to do on a first date, you might want to think outside the box for a change. Most of the time, a first date is quite standard. He might ask you out for a nice dinner or you might hit the movies, but there are so many more things you could do. Considering the fact that first dates can sometimes be a bit awkward, it can actually help to break the ice if you do something different. And I'm sure a guy can appreciate it if a girl comes up with something out of the ordinary. Take a look at these fun things to do on a first date.
I don't even know why I don't do this more often, because miniature golf can be so much fun and it's one of the fun things to do on a first date. Going for miniature golf on your first date is nice because you're outside (so check the weather…) and there's some kind of competition involved. Playing any type of game or sports really explains a lot about the other person's personality. For example, if the guy gets cranky because he lost, you know to skip a second date. Miniature golf is playful, yet can be serious, and you can have a laugh at each other's silly swings. If you go for a drink or a meal afterwards, you'll have something to talk about too.
If you can both appreciate art every now and then, it's nice to visit a museum. It's nice to observe the pieces and to discuss each other's opinion, and it also tells you something about his interests. If he is intrigued by some ancient pieces, you'll know that he's into history, which can be a conversation starter. The museum is a great place to hang out with your first date, because you don't have to do a lot of talking. If you notice the two of you feel the urge to talk to get to know each other better, you know there might be something blooming between you. If this is the case, one of you could propose to leave the museum and head to a place where you can talk.
It's extremely important to know what makes your date laugh and enjoying the same sense of humor can definitely break the ice. So going to a comedy club to see comedians perform is a great way to find out what tickles your date's funny bone. One tip: don't sit front row, because you don't want to be picked on by a comedian on your first date. Other than that, order some drinks and snacks and start laughing out loud. After the show, you can hang around for some more drinks and you'll have time to have a chat and talk about what parts you thought were funniest.
Sitting at a table with your date across from you can be nerve-wracking sometimes, so going outside to actually do something is a great way to calm those nerves. You could go for a walk in the park or on the beach, go bike riding or just go for a walk in the city. If one of you owns a dog, it could be fun to bring him or her, as dogs are great conversation material. Being outside with your date is refreshing and fun, and you can always end it with a treat at a coffee shop.
Many girls just love to go out for brunch with their girlfriends, but going for brunch with a date is a great variation of the traditional dinner. I think brunch is nice because you can meet up early in the day, when both of your minds are still fresh and open. Additionally, it saves you from waiting around all day. Brunch is casual, fun and a great thing to do if you're both foodies. Since brunch takes place early in the day, you can decide if you want to spend some more time together afterwards. If the two of you don't hit it off, it's nice that brunch doesn't have to take as long as dinner.
If you're pretty sure that you guys could be a match, you could propose to go to a different city for a day. Exploring new places is always a fun thing to do, and doing it on a first date shows you how he handles new environments. Does he take the lead, or is he lost when he doesn't know whether to turn left or right? Take your cameras and play the tourist, while getting to know each other better throughout the day. This type of date is pretty gutsy, as you'll be spending most of the day together. But if you hit it off, it will be a fun day to remember.
7.

Do Something You've Never Done before
Doing something you've both never done before is fun, because you'll be introduced to something completely new. It can be anything from a cooking workshop to a painting night, from skydiving to rock climbing. It should be something that you both want to do and because there will be other people around, this date will be casual and low-key. Depending on what you decide to do, you might not have time to talk a lot, but you can always decide to sit down somewhere after you're done. Things like cooking workshops are a fun, yet good way to see if you guys hit it off. There's nothing like being able to cook together without getting into an argument over salt and pepper.
As a huge foodie, I spend a fair bit of time in restaurants, and I often see a guy and a girl sitting at a table uncomfortably, searching for conversation material. If only these people would understand there are so much more things you can do on a first date. A first date doesn't have to be traditional at all. He doesn't have to pick you up, take you out for dinner, pay the bill and take you home safely. Most of us are strong, fun and independent women and so a first date is just a fun way to find out if you'd like to get to know him better. If so, you can always plan that nice dinner for the second date. Did you ever do any of these fun things on a first date? Or do you have other suggestions?
{{#comments_count}} Show Commnents ({{comments_count}}) {{/comments_count}}