Here Are the Best $10 Date Ideas You Both Will Love ...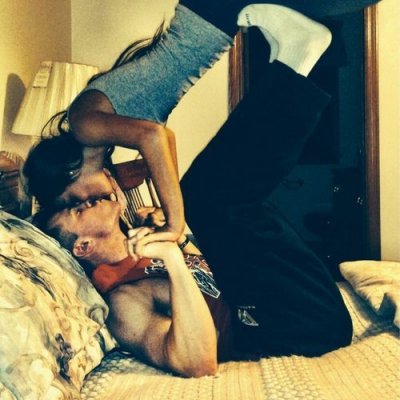 Let's be honest. Sometimes money's tight and you don't have a lot to spare for a night out on the town. But you don't have to sit at home being down and depressed. There are date night ideas you can enjoy for under $10. Here're 7 of them.
1.

Taking a Moonlit Walk in the Park
If you have a beautiful park nearby, take advantage of it. Walking along hand in hand is a wonderful way to spend an evening together. Long walks can encourage you to share your thoughts with one another and connect in a way you can't in a movie theater. If you live in a more rural area of the country then that's even better. Take a long walk down a country lane with your date.
2.

Have the Best Movie Night in with All the Extras
If watching movies is really what you want to do on your date night, you still can for under $10. Rent a movie that you wanted to see but missed at the theater. Pop some popcorn and pick up your favorite candy. While it's fun to go to the theater, it's also nice to snuggle up with your sweetie at home. I think you'll agree the seating is much more comfortable.
3.

Visit Your Favorite Coffee Shop for a Latte or an Iced Coffee
A coffee date may be the best kind of date there is. But I'm a coffee lover and just inhaling the aroma in a coffee shop makes me happy. It may cost you all of $10 or maybe a couple dollars more but it's still a cheap date to go out for a latte or an iced coffee. You can sit and chat while you enjoy your beverage. If you choose to visit Starbucks for your date, you must try their cake pops. They're amazing!
4.

Enjoy Your Favorite Ice Cream Sundae
Another cheap date idea is to go out for ice cream. With warm weather upon us, 'tis the season for chilled treats, right? Enjoy your favorite sundae or share a banana split. There's something very romantic about sharing an ice cream. And if sharing's not your thing, the majority of places that serve ice cream have many options you can choose from in order to come in under $10 for two people.
5.

Take in a Day at the Beach
If you are lucky enough to live close to a beach, take advantage of it! You can pack everything you need so you don't have to spend any money at all. Load a cooler with lunch and drinks. Pack up your beach towels, a good book and you're off. It can actually be one of the lowest price dates you could choose.
6.

Make Your Favorite Homemade Candy Together
If visions of homemade chocolate fudge are running through your mind, you're not alone. That's the kind I love most, too. But there're so many different types of homemade candy you can choose from. Make your favorite or choose a completely new recipe to try. You can buy the ingredients for most candy recipes for around $10.
7.

Spread a Blanket in the Backyard and Look at the Stars
Here's a completely no cost way to enjoy a date together. Enjoy the view from your backyard. What could be more romantic than spreading a blanket out to enjoy looking at the stars? Lying there and holding hands while you pick out constellations is the stuff romance novels are made of. Make it happen for you and your sweetie.
You don't have to stay home when you're broke. These're 7 ideas of dates you can enjoy for $10. What's your favorite cheap date idea?
{{#comments_count}} Show Commnents ({{comments_count}}) {{/comments_count}}