Is Your Man Marriage Material?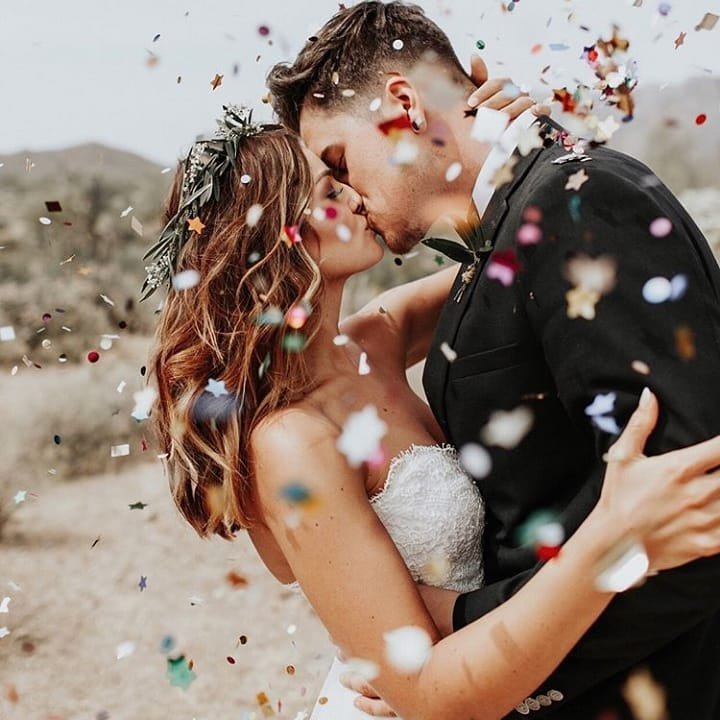 You have been dating a while, but you are just not sure if he is "the one." He's handsome, charming, he checks every bucket on your list (oh wait what list?!?). Is your current man, the man of the hour or your man for life?
You don't want to make the wrong decision. Finding the man with whom you will share the rest of your life, can be quite challenging, but when seen, can be the greatest love story of your life. If you have a list, maybe ditch the list for these four solid qualities.
Does your man let you be you? A confident and trusting man is a man that understands that you were individuals that enjoyed doing things apart before you came together. Your man will trust you, encourage family and friend time, in other words, he will not try to control you. He will reassure you how important it is to share a life together, through the good times and bad.
2.

He is Emotionally Supportive
This characteristic is for mature audiences only—the "manly man." A supportive man is a man that isn't critical or selfish. A successful couple understands that a successful relationship is a submission competition to the finish line. If you are both working to fill each other's happy cups, you have no need to be critical of one another. Your second half is sent to be your rock. A happy couple is healthier, happier, wealthier and stronger. Just think when you add "er" to "he," he, becomes "her," just another way that confirms he and her are best when they are supporting each other.
Sharing the same values is preeminent in any healthy partnership. To build a strong foundation before you say, "I do," sharing the same interests and values is critical. Could you imagine spending the rest of your life with someone when you like the outdoors, and he is a couch potato—who will you have to go on those hikes with. A healthy relationship is designed for you to encourage each other to be better, a couple that shares the same values—commitment, compassion, respect, and kindness. You want a man that shares the load with you and realizes that two are better than one. A man should always be an accessory, not a necessity. An accessory always enhances what you already have on versus reeking desperation.
At number #4, if your man has all these qualities, he is hot, hot, hot and what a keeper--*sigh. Does your man show affection? He not only says "I love you" but expresses his love and affection through his actions. It's one thing to say, and another thing to hear, believe and know it through his act of his love for you. Love is more than a feeling, it is always showing respect to someone, even though he or she may not think you deserve it. Love is being there for you when you are upset and tired, being patient for the patient-less, giving out hugs just for the heck of it and providing a listening ear. Remember you have two eyes, two ears and one month. The body parts of abundance should be used for a little bit more than talking. There is a lot of things that can be seen and heard, instead of being spoken.
At the end of the day, a man who is marriage material is not defined by the size of this biceps, his pearly white teeth, the size of his wallet, his superb ability to flirt or his Southern charm. Marriage is a life-long commitment and what is most important is a man that is nothing less than the size of his heart.
When you find someone like that—kidnap him, I mean to marry him!
{{#comments_count}} Show Commnents ({{comments_count}}) {{/comments_count}}