There are dozens of adorable quotes about Christmas that will remind you of what the holiday is really about. Instead of groaning whenever you hear the same old Christmas songs, you should allow yourself to feel the holiday cheer. It is the best time of year, after all. Here are some of the cutest quotes about Christmas that will get you in the right mood:
1

Stop and Listen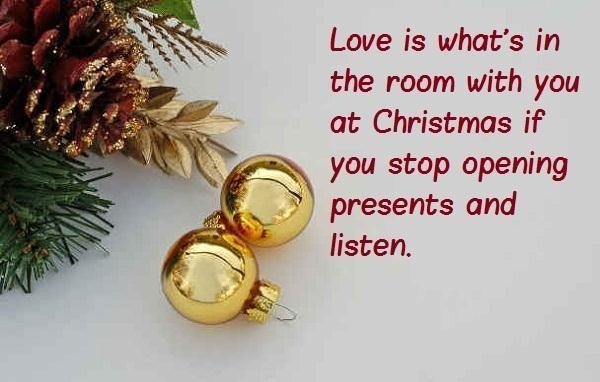 As you get older, you realize that the holidays aren't actually about the gifts, but are about spending time with your loved ones. Life can get pretty hectic, so you might spend months apart from your family and friends. However, around the holidays, everyone finds the time to see each other again and reconnect. It's a way better gift than anything you could wrap up, which is why this is one of the quotes about Christmas that you should treasure.
2

More to It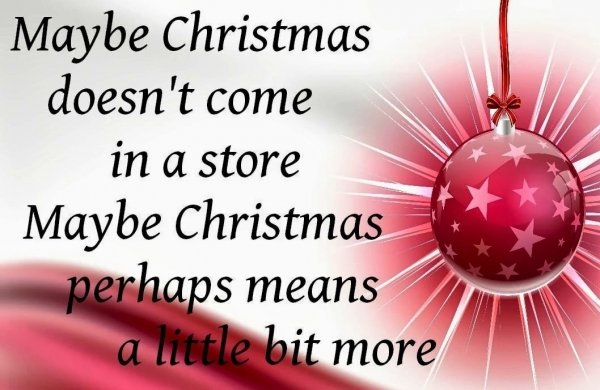 You've probably heard this quote before, but have you ever really thought about it? It's another reminder that Christmas isn't meant to be the commercialized holiday that it has turned into. It's supposed to be about so much more than that.
3

Always Christmas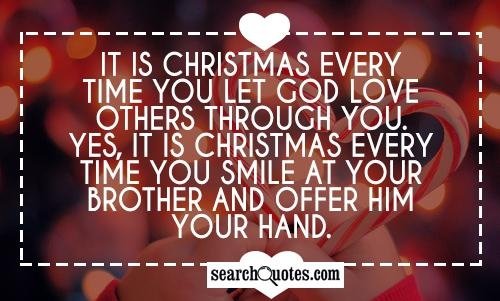 Christmas isn't only a holiday, it's also a state of mind. The feeling that you get on December 25th should be the same feeling that you get whenever you're kind to a neighbor. That means that you shouldn't be upset when the month ends. You can continue to have your Christmas cheer all through the year, simply by being nice.
4

In the Air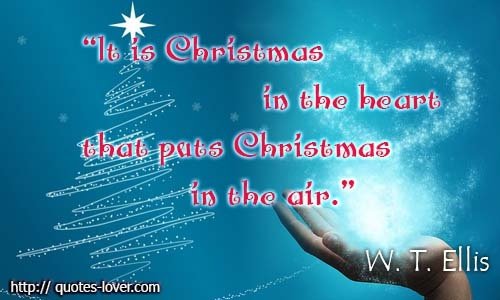 Christmas would be just another day of the year if you didn't celebrate it. That's why the holiday is something that stems from your heart. You're in charge of creating your own holiday cheer. Once you do, you'll be able to spread it to everyone you know to create a more peaceful world.
5

Old Fashioned Christmas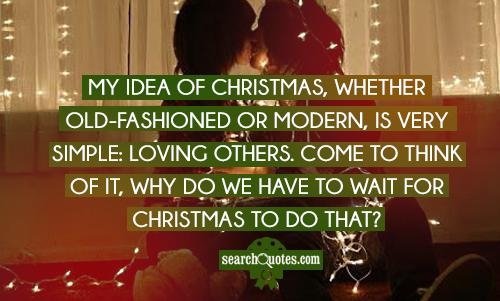 When you think of Christmas, you'll think of cheery people showing each other how strong their love is. However, you shouldn't wait until the holidays to be kind to one another. You should remember how you felt and acted around Christmas, and then try to behave that way for the rest of the new year. Why should such grand happiness be reserved for one day per year?
6

Holiday Ingredients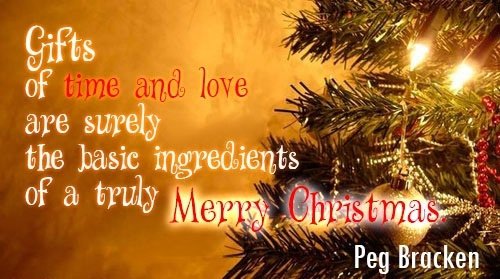 Christmas is all about love. It's the time of the year when you get to hang out with your loved ones and enjoy a nice meal. Yes, you might give and receive a few presents, but that's not what makes Christmas special. The only thing you really need is enough free time to spend with your family and enough love to keep your heart warm.
7

The Real Gift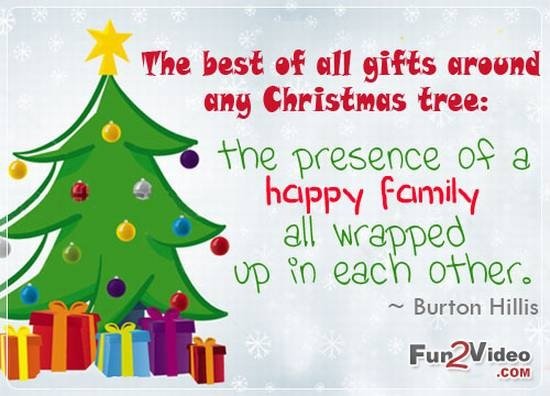 If you're not spending the holidays with your loved ones, what's the point of celebrating Christmas at all? As much as you'll love tearing open your gifts, you'll be happier having conversations with the people handing presents to you. You love them, after all, so you might as well take advantage of your time together. Not everyone is lucky enough to have such a nice holiday get together.
This year, don't forget to tell your family and friends how much you care about them. Don't let your gift or Christmas card do all the talking. Say it to them yourself. What's your favorite Christmas quote or lyric from a holiday song?