7 Things to do with Your Guy This Summer ...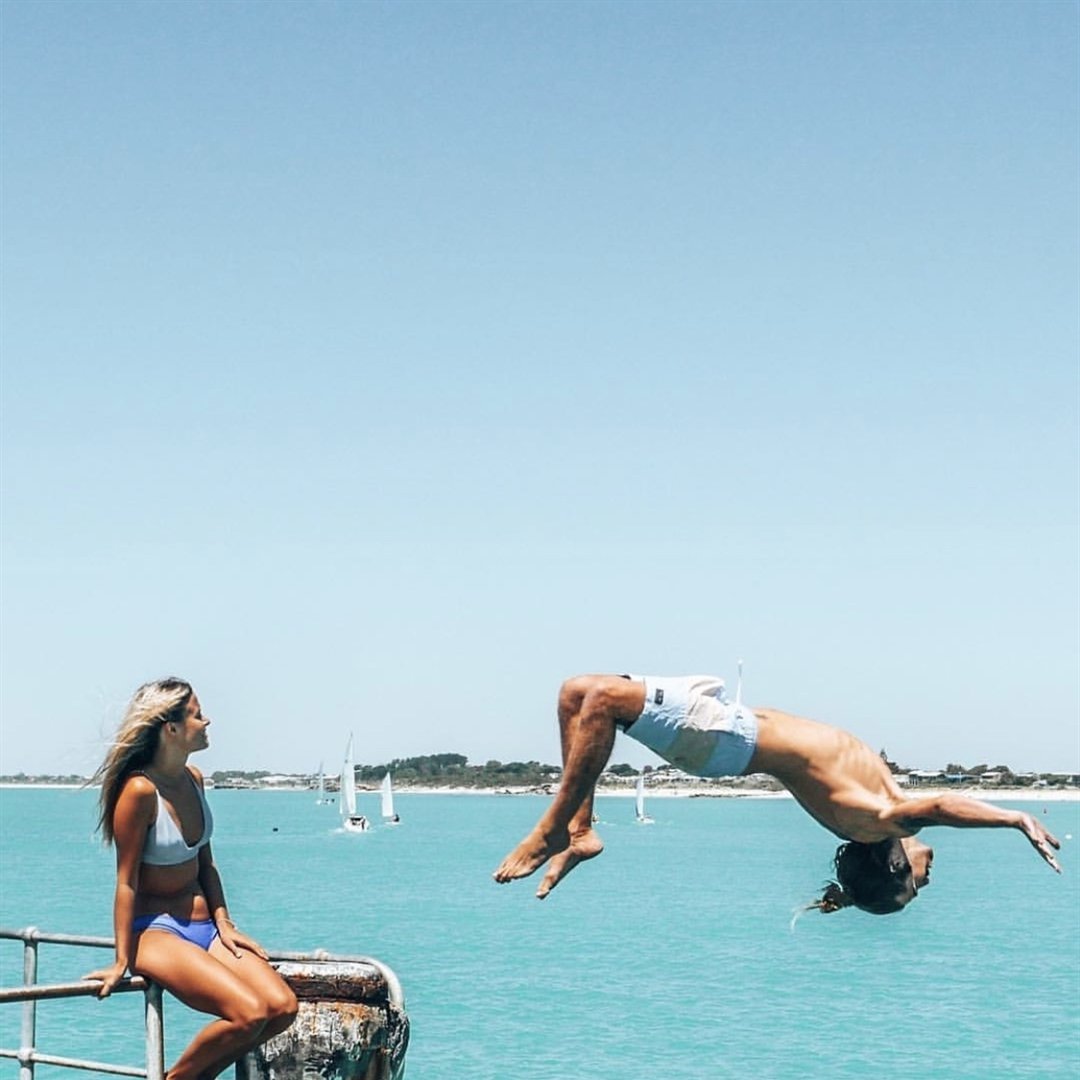 Trying to think of things to do with your guy this summer can be hard, and doing the same old gets boring. Boring then can lead to losing the spark in your relationship. This summer try and be a bit more creative and find things to do locally. I rounded up things to do with your guy this summer to help you out.
Being active is one of the best ways for couples to connect. Your list you have written of things to do with your guy this summer can start with this great activity together. This shows that you are adventurous and ready to try anything. Plan the hike for a Saturday and surprise him. Tell him to bring comfortable shoes and clothing and to meet you at the location. He will fall in love.
Pack your fav lunch together and a great bottle of wine and enjoy the sunshine in your local park. This if your time to chat away and connect on a different level. Somethings spontaneous like this really shows that you two are on the same level and that you can just hangout and be you.
This doesn't have to be a full marathon, try training together for a 5K and start working your way up. Make a pact that you will run together every day and have a common goal. I guarantee this will make you stronger as a couple and bring your interests together.
Anywhere! Pack the car, wear your cutest outfit, and set into the sun. If your day trip means travelling without an end in sight, or just simply taking a short road trip a couple towns over, this is a great way to spice things up. Taking the time to sit down together and plan something will show you how it is to work with your boo.
Take part in the pick up volleyball games on the beach, or join the local pick up soccer team. Anything that will get you two out working as a team and joining forces will definitely unite you two. Picking something that might be out of both of your comfort zone to really have some fun.
Bring the romance back to your relationship with a romantic walk down by the water. Hold hands and reminisce about how you met or talk about the future you have together. By both of you showing commitment and romance, you will fall further for your guy.
7.

Start a Hobby Together
Start something that will bring you through the long summer days together. This could be anything from trying to get in shape together, or even trying to learn how to play golf. Something that you two can both be interested in and want to make the time for every week.
Spending time as a couple can often fade away as the relationship progresses, but you have to remember to put the time in. If you and your boyfriend don't have a lot of time to spend together, try planning in advance some of the above options. Show that you are genuinely interested in spending as much time together and that you want to make it work. Which of these ideas do you like best?
{{#comments_count}} Show Commnents ({{comments_count}}) {{/comments_count}}