Tips for Relationships during Shelter-in-Place ...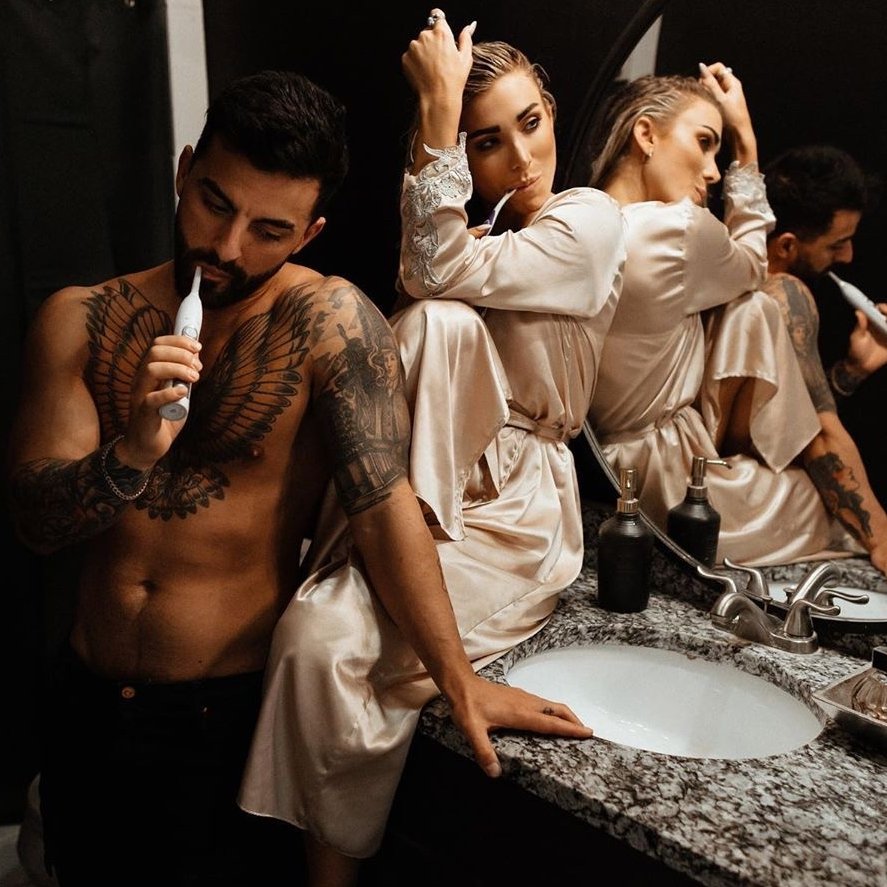 She stared across her untouched dinner as he bulldozed his way through a plate of Pad Thai, and she felt something like hatred.
"When this is over, I'm divorcing you," she said.
The argument had been building since breakfast. For some reason, they couldn't just say anything to each other without it carrying a bag full of nails. Instead of asking what she wanted to do today, he asked if she was planning to drink all day or just the five mimosas. (She had one.) She said that depended on whether or not he was planning to play video games all morning.
Three weeks ago they were planning a romantic getaway to the Mexican coast.
Then came the indefinite vacation postponement, his layoff from work, her struggles to telecommute. (You'd think working from home would be fun. But when there's someone else trapped inside the house with you… Huston, we have a problem!) On top of that, they'd had no interactions with their social circles outside of a group text conversation that was starting to chafe. The only adventure in their lives was a trip to the grocery store to see if they could score any toilet paper or cleaning wipes, and the empty shelves and long lines were depressing, if not downright scary.
Later that evening, after a tearful apology from both sides, the couple realized what was happening and talked through their relationship crisis rationally. Here are a few of the ways they came up with to help remember that they are madly in love with each other - not bitter enemies - during this period of shelter-in-place.
For at least a week now, the two had hardly been out of their pajamas. And not the sexy ones, either. The pandemic had, for some reason, inspired them both to wear their ugliest, frumpiest, most unattractive pajamas 24/7. They decided, instead, to shower after breakfast each morning and get dressed - even if they weren't going anywhere. He would shave his face and she would shave her legs. Sleepwear would be for bedtime, and while they were at it, they'd dress for bed like they did when they first started dating. Teeth would be brushed at least twice a day. And something new: They'd dress up for dinner like it was a date to a fancy restaurant.
They wouldn't dwell on important events, but they'd acknowledge them. Important celebrations in the lives of their loved ones would not be relegated to the annoying text message chain. They'd find ways to do something special for birthdays and special occasions, from having champagne delivered to his sister on her birthday to sending a hygienic happy father's day ecard to each of their dads on June 21st.
They lived in a community where it was allowed to go outside for a walk or bike ride - provided social distancing was practiced. Previously, they'd been trying to take a short walk together after dinner, just to get out of the house. They decided to schedule separate daily exercise periods so that each of them would have over an hour outside alone, and then another hour inside alone. They decided to make this a firm commitment - to avoid sabotage from a lack of motivation.
The couple had always looked forward to game night with their closest friends. With shelter-in-place, this had become a memory. Now, using technology, the couple scheduled a twice-weekly game night with those friends online. Games like charades are easy to do via video chat. Additionally, FaceTime happy hours were scheduled with other friends a few times a week.
How does this story end? It's too soon to tell, but we think this couple is going to come out on the other side of this just fine.
{{#comments_count}} Show Commnents ({{comments_count}}) {{/comments_count}}