A Short Guide to Being a Better Wife ...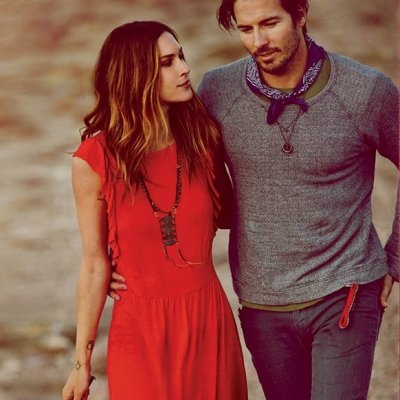 You are by no means in service to your husband, but nevertheless, it's good to know how to be a great wife to your significant other. Being married is a special thing and as a wife, you can contribute to keeping it special. Not to worry, there is no need for expensive gifts and gestures; just use your creativity and your love for him. These are a few tips on how to be a great wife.
1.

Learn to Cook a Family Recipe
Does he have a favorite dish his grandmother or mother used to cook when he was younger? Then the answer to how to be a great wife is to get out your apron and learn how to cook it! Your husband will be surprised when he gets home from work and smells the delicious flavors. Granted, you do have to be confident enough in the kitchen to make this one work, especially if the dish is rather complicated.
Writing a love letter may sound cheesy, but it's a fun way to show your husband just what he means to you. Think about what makes him so attractive and what characteristics you love so much about him. Then tell him in a short, but sweet letter.
Men are visual creatures, so keep taking care of yourself once you're married. Get a regular haircut, get your nails done and more importantly, take good care of your body as well. A regular exercise and a healthy diet will do wonders and it will also motivate him to take care of himself.
Support him in everything he wants to do, whether it's his work, sports or other hobbies. Does he play in a band? Go and see him perform. Does he have a soccer match on Saturday morning 8:30 AM? Sacrifice your morning for once. Even if his hobbies are not really your thing, he'll appreciate your support tremendously.
5.

Split Household Chores
These days, more and more couples work full time, so household chores are no longer something for women only. Men know this very well, and most of them would be more than willing to help out; however, women sometimes prefer to do it all by themselves because 'men don't do it right'. Stop this! Who cares if the towels are folded differently? Appreciate his help.
As adults, we sometimes forget to play and laugh at silly things. It's no wonder, right, since we have a million things on our to-do lists? But incorporating some play in your life can make your husband fall in love with you all over again. So dance, play with the dogs or just be silly for once. Be spontaneous.
Us women are always waiting for men to surprise us, but we can surprise them too from time to time. You can do anything from showing up in beautiful lingerie to booking a weekend trip to a mountain chalet. Not only will it be a great surprise for him, but it's also fun for you to organize it all in secret.
Times have changed. Back in the days, you were a great wife if you would cook and clean, but now there are so many other ways to being a great wife to your husband. What do you do to be a great wife?
{{#comments_count}} Show Commnents ({{comments_count}}) {{/comments_count}}