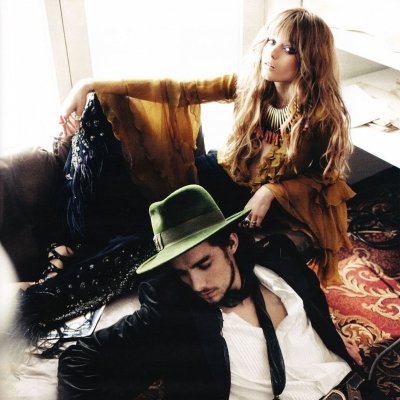 If you feel the need for something new in your love life, there are a few ways traveling can refresh your relationship. When you travel with your partner, you'll have the chance to spend more time together, you'll have fun, you'll visit new places and all this experience may fire up your love. Take a few days off and go on a new adventure with your sweetheart. This will bring you closer together and you'll have the opportunity to relax and to recharge your batteries. Here are a few ways traveling can refresh your relationship.
1.

You Will Make Memories Together

One of the most important ways traveling can refresh your relationship is that it allows you to make new memories together. Actually, every moment you spend with your significant other creates a basis for your relationship and you could say that your memories are your common achievements.
2.

Lots of Fun

Traveling is lots of fun and it will give you a chance to spend time with your partner, you'll be able to relax and you'll enjoy each other's company more. The world is full of places where you can have lots of fun and where you can make memories that will put a smile on your face every time you think of them.
3.

You'll Get out of Your Comfort Zone

Traveling will make you get out of your comfort zone and you will discover new things about you and your loved one, including things that didn't even cross your mind before. You'll experience new things and you will share unforgettable moments with the person you love.
4.

Freedom

Traveling allows you to enjoy a sense of freedom you don't have on a daily basis. You'll be able to escape your daily routine; you'll get away from all your troubles and from all your worries. This way, you'll simply live in the moment and you'll focus only on your relationship and on having fun with your partner.
5.

You Will Learn Something New Together

By traveling with your partner, you'll have the chance to learn new things together. You'll experience all kinds of new situations, you'll visit different places and you'll enjoy spectacular sights. When you visit different countries, you are able to discover new cultures and you can learn about the history of many nations. This way of spending time with your partner will help you rekindle the spark in your relationship.
6.

It Refreshes Your Mind

Traveling will help you relax and it will refresh your mind. You'll see things in a more positive way and you'll be more optimistic. Traveling will inspire you to face life again and it will even make you wiser, since it will give an opportunity to enrich your experience. Traveling together can help heal a relationship since you'll be full of positive emotions and experiences.
7.

It Invites Romance

Traveling really does invite romance into your relationship. It will give you the chance to spend some quality time with your partner and you'll be able to enjoy each other's company more. You will rediscover all those things that made you fall in love with your partner in the first place and you will also increase the intimacy in your relationship.

Traveling is one of the best ways to rekindle the spark in your relationship and to make your bond stronger. Do you know any other ways traveling can refresh a relationship? Please share your thoughts with us in the comments section!

Sources:
womanitely.com