That first year of marriage, man. It's hard. Being a newlywed isn't all rainbows, kittens, and leftover wedding cake. The anonymous secret-sharers of Whisper have some very eye-opening confessions about what newlywed life can really be like.
---
1

Flirtations or Temptations?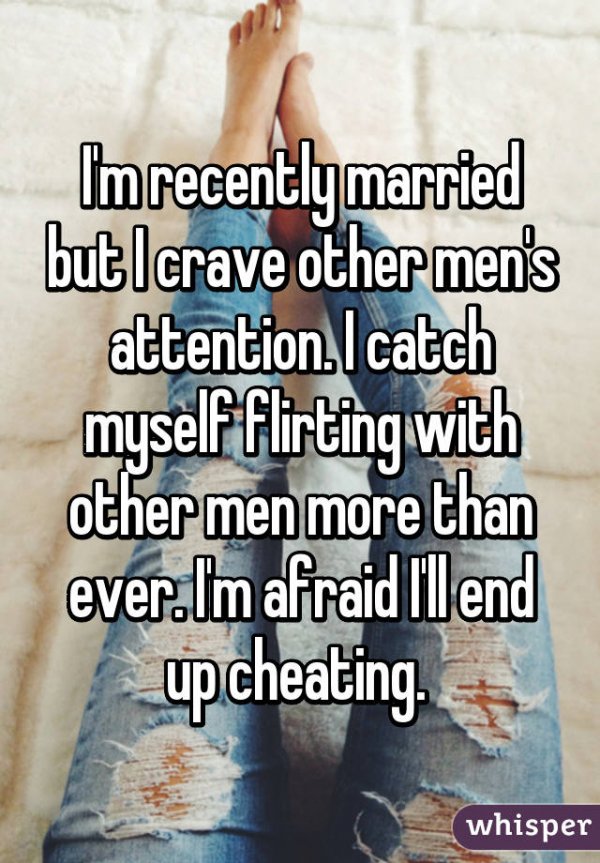 This one's hard. While it's true that you don't have to stop looking just because you're married, you can't go elsewhere for attention. If you find that you need to, everything's not as rosy as you probably expected.
---
2

Maybe, Baby … or Maybe Not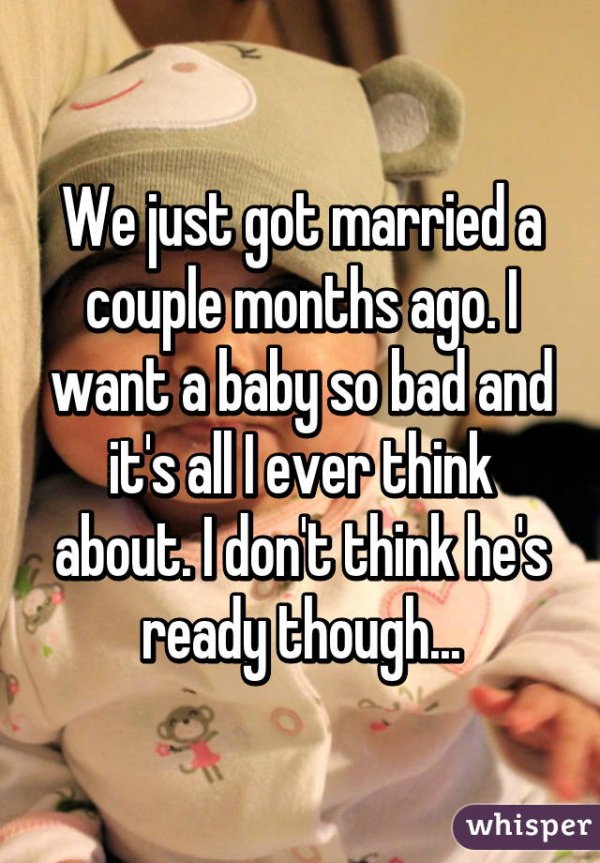 Naturally, this one of those things you should talk about before you say "I do." Know what's worse, though? When your new spouse changes their mind after you're married.
3

Sometimes It Doesn't Get Better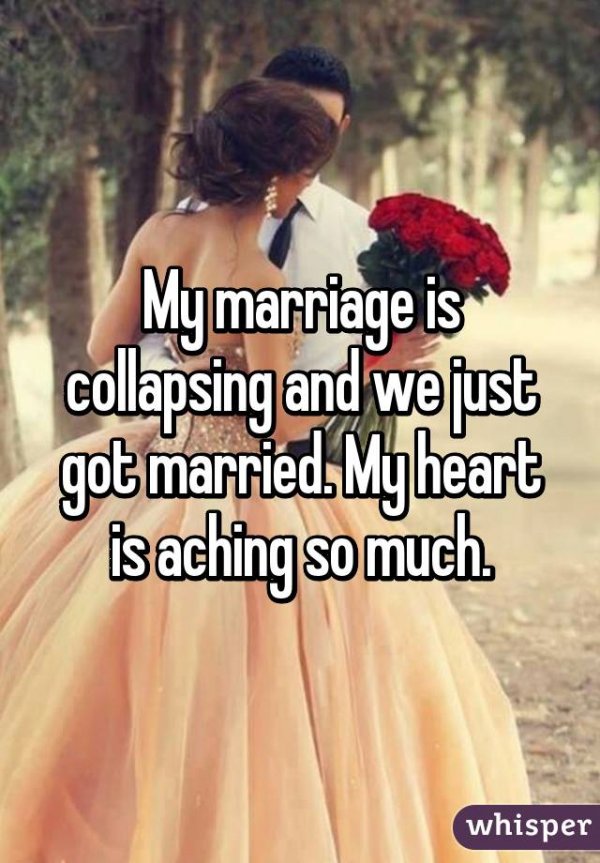 Sad facts. Sometimes there are too many things wrong.
---
4

Deep-seated Fears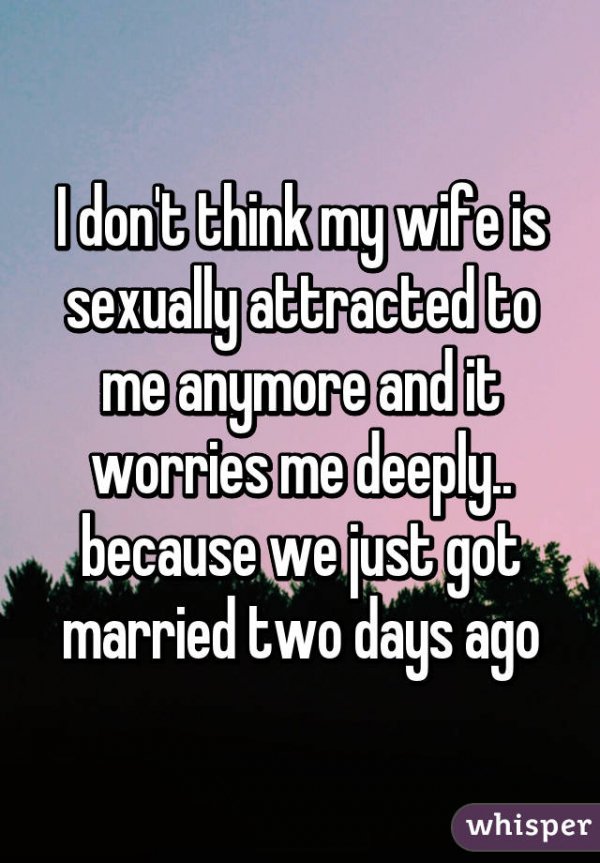 This would hurt. Can things change that quickly after marriage, or is it likely that there were problems beforehand?
---
5

Homesickness Hurts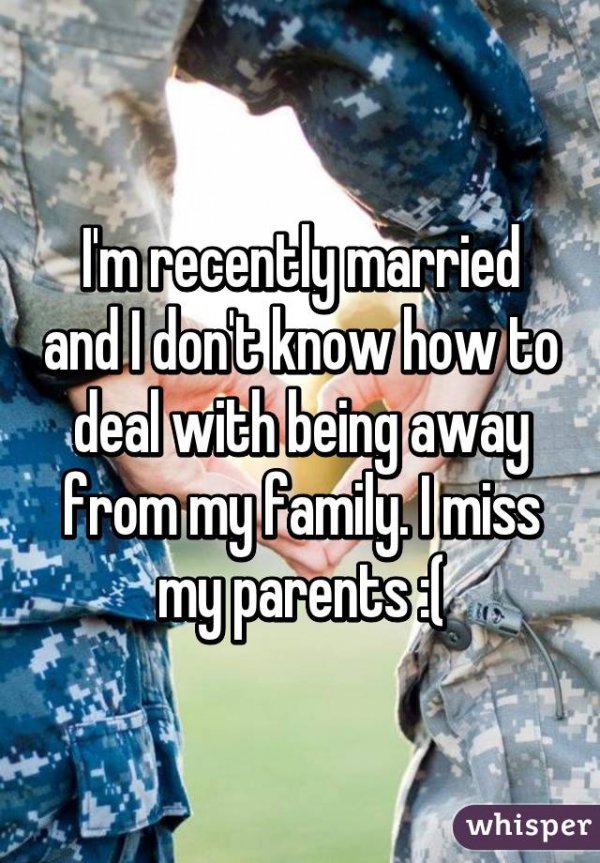 No matter how much you love the person you marry, losing your safety net is always hard.
---
6

Behind the Veil …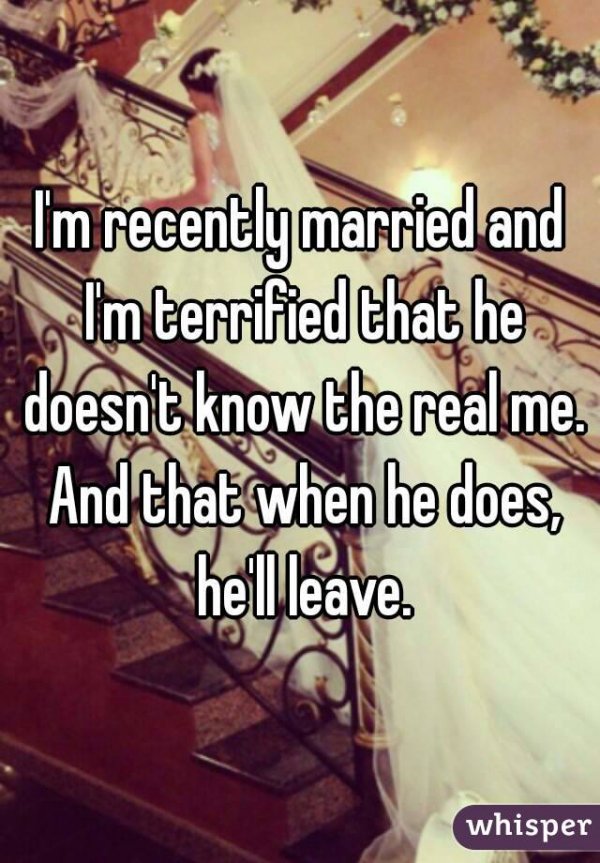 To be honest, I've been with Heather for almost ten years, and I still worry about this sometimes. It begs the question of how married two people can really be, and whether you can really, totally know another person.
---
7

Attention Affliction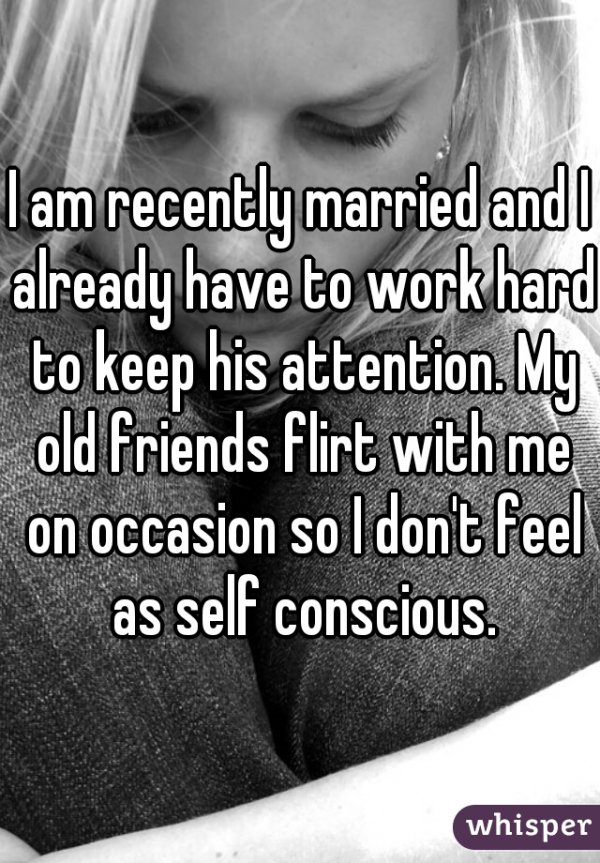 Noticing a pattern among these confessions?
---
8

Struggles with Monogamy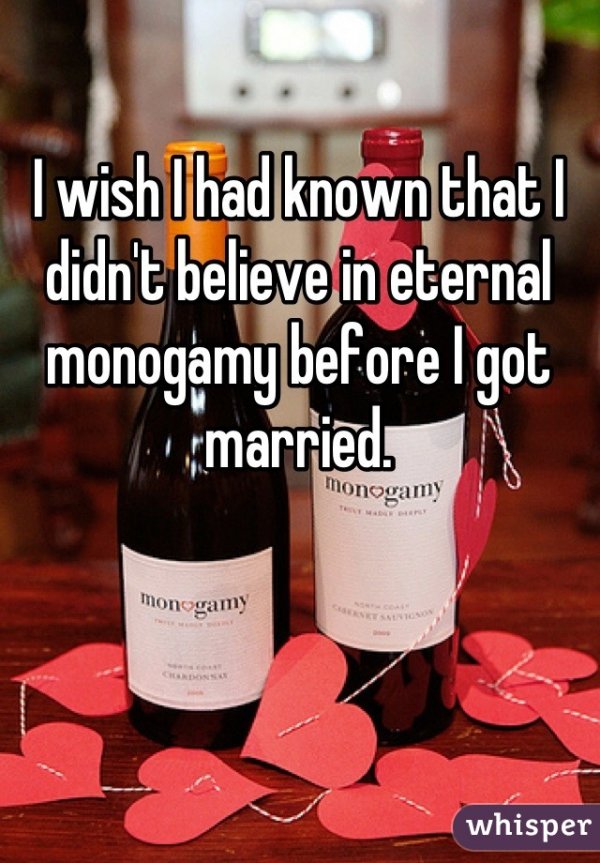 Yeeeah, this is one of those things you really want to know about yourself (and/or your partner) before you make it official.
---
9

Secret Wishes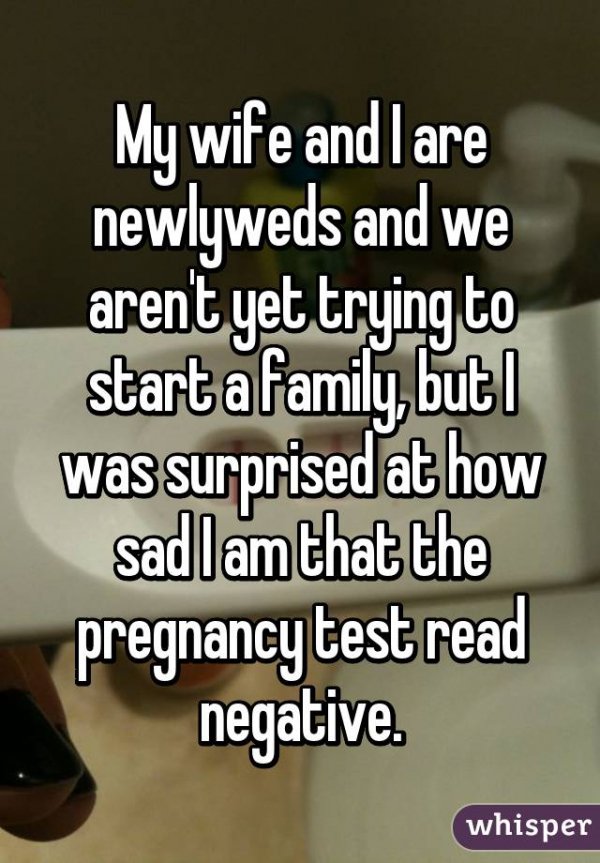 This is both sad and sweet, and I imagine a lot of newlyweds can empathize with the feeling.
---
10

Unequal, Unbalanced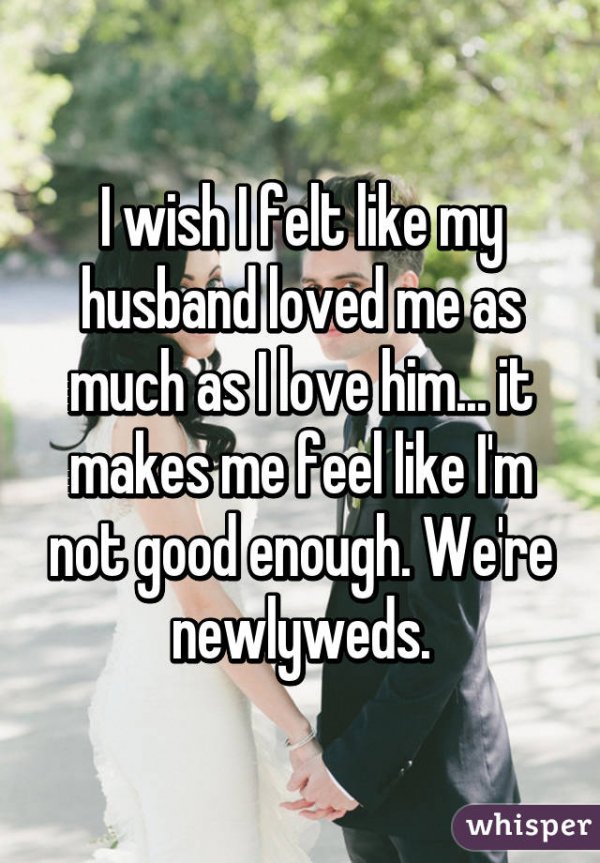 This is just sad. Like, I feel bad for the person sharing this secret. No one should have to feel that way, although I know that's a rosy view of things. Probably naive of me, but still.
---
11

Early Dry Spells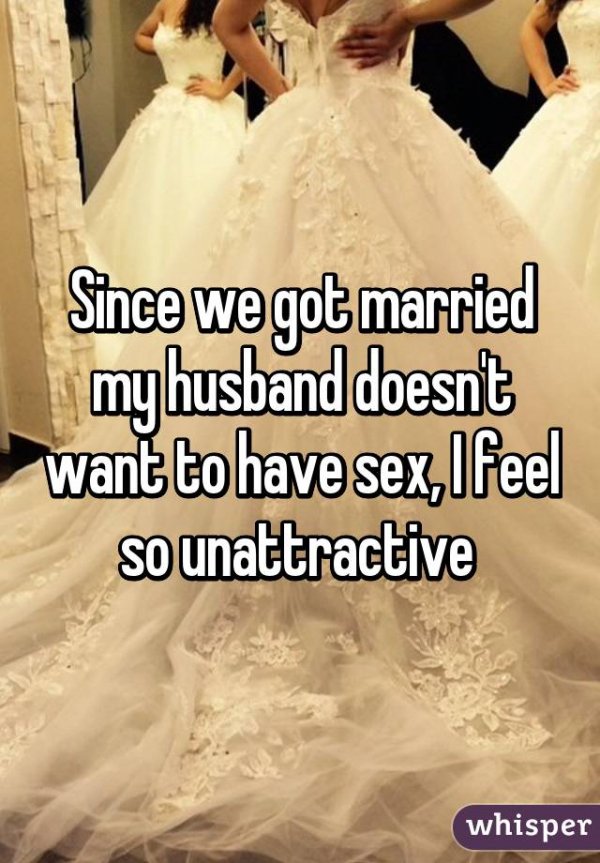 Every marriage has dry spells and they all feel like the end of the world. That being said, yeah, it's a bit of a red flag if you haven't been together at all since the big day.
---
12

You Have to Communicate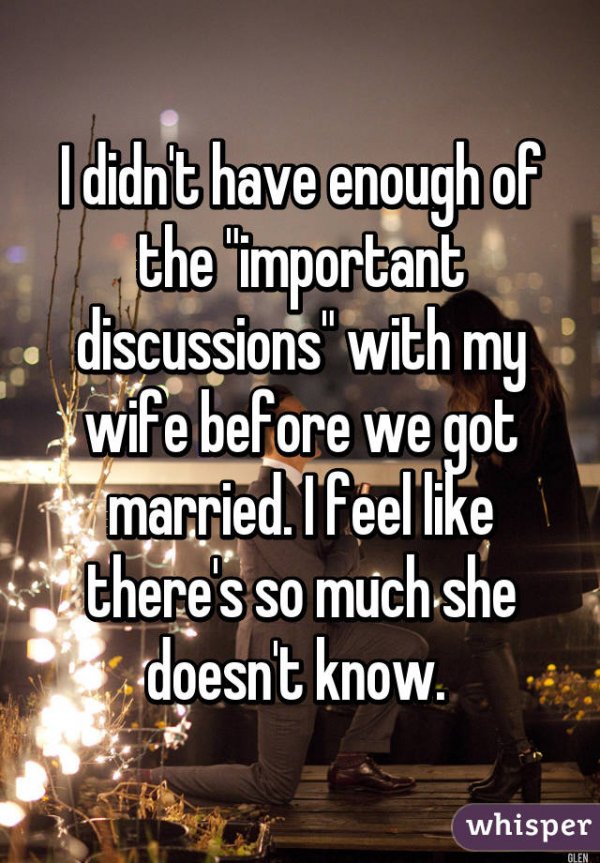 Remember, though, that ideally, you have the rest of your lives to get to know one another better. Still, it bears repeating that there are some things you absolutely, positively have to discuss before you make this kind of commitment.
---
13

And You Have to Keep Trying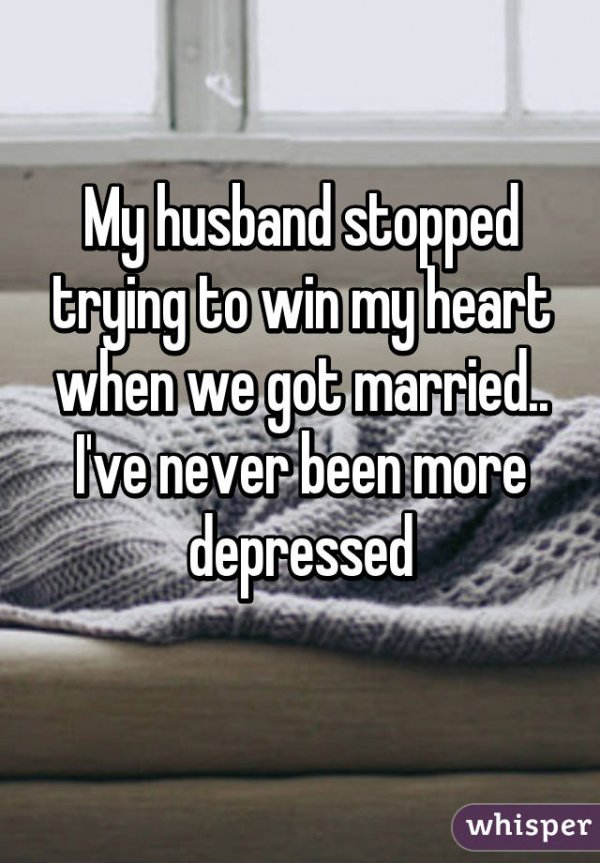 Never, ever stop trying to win your spouse's heart. Never. Try as hard on your first anniversary as you do on your tenth, your seventeenth, and your fifty-first.
---
14

Do You Ever Wonder?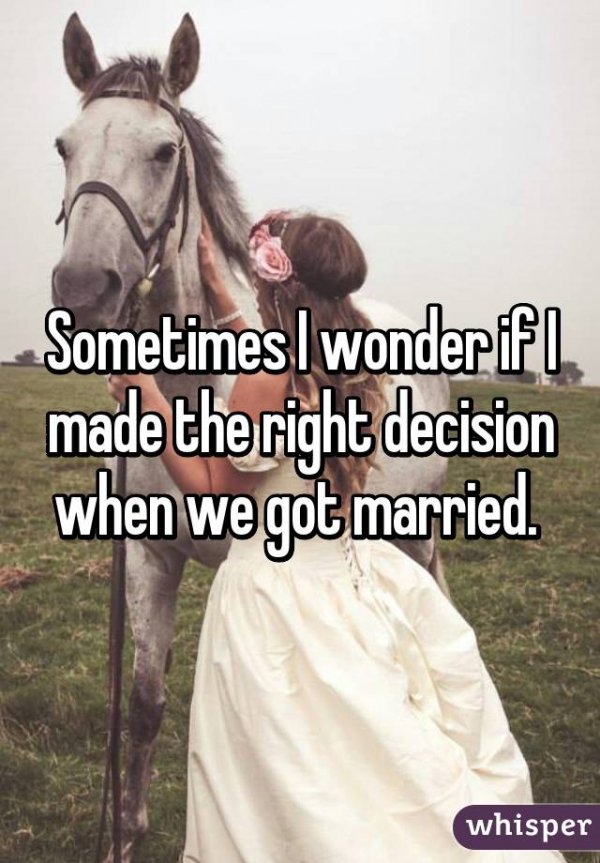 I think everyone asks this question from time to time. However, it isn't always just curious or rhetorical. Sometimes the doubts are very real.
---
15

Marriage and Money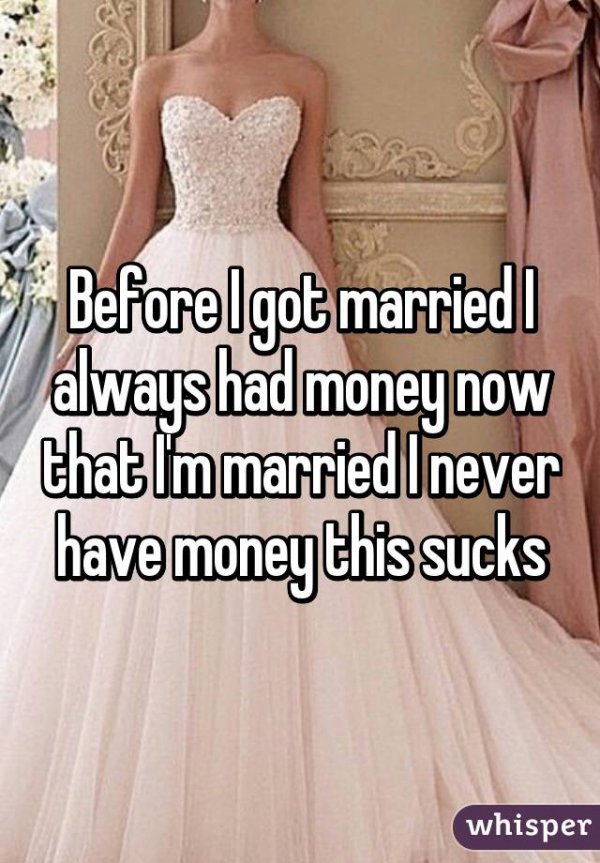 I don't think this is so much marriage as the combining of finances, though. In which case, I totally get it.
---
16

The Fear of Regret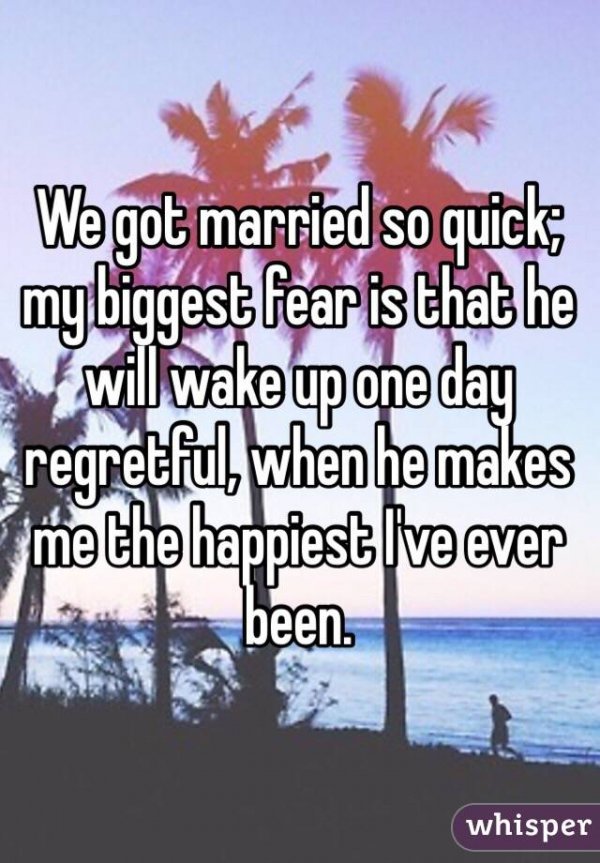 I, thank goodness, have never had this fear. Have you?
---
17

Separate Sleeping Quarters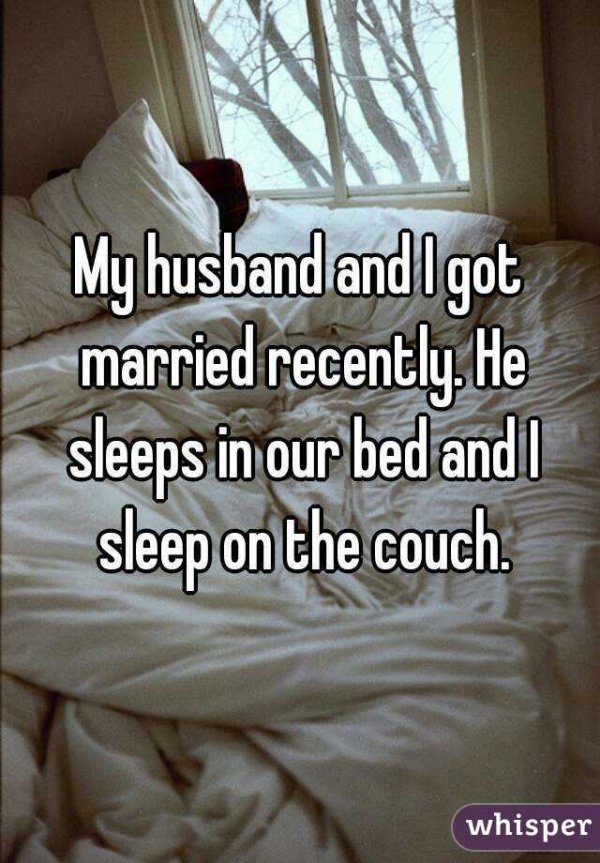 I hope this couple starts to talk to each other.
---
18

Is This a Worry for You?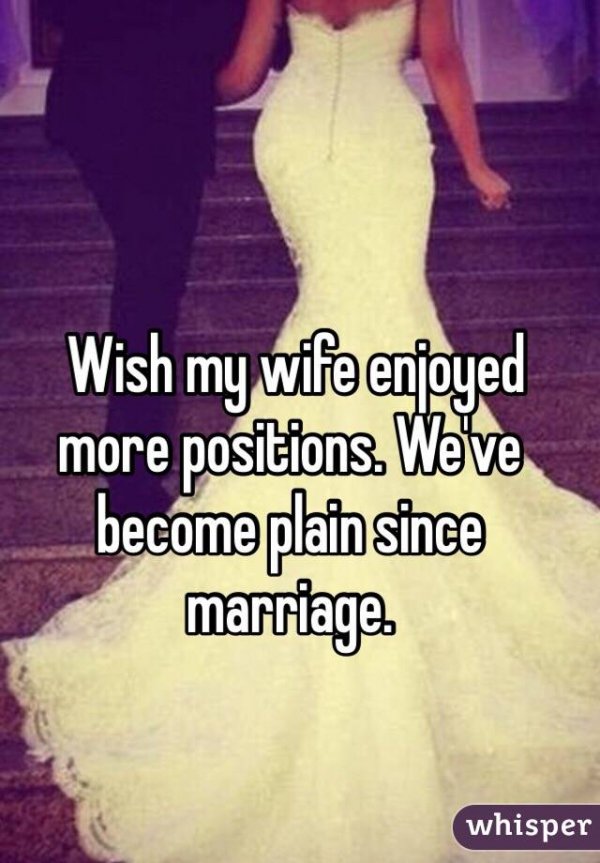 Well. Variety is the spice of life, you know. Seriously, though, it's important to get it together sexually as a couple, even if it involves some compromise between the traditional and the experimental.
---
19

Look with Love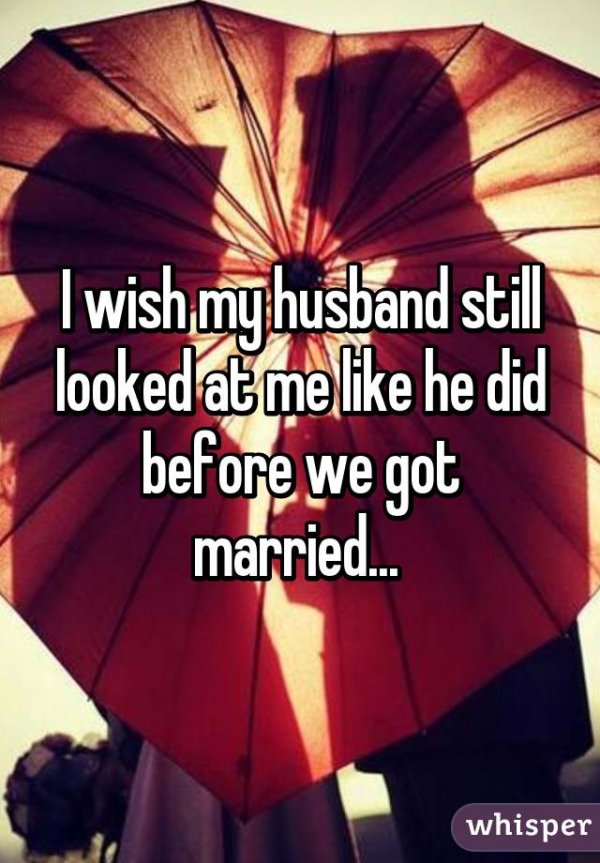 Don't stop looking at your partner with love in your eyes.
Do any of these ring true for you? Are there any confessions about marriage that you're willing to share?
h/t: whisper.sh
---
Comments
Popular
Related
Recent