What Makes Paris One of the Most Desirable Proposal Destinations in the World?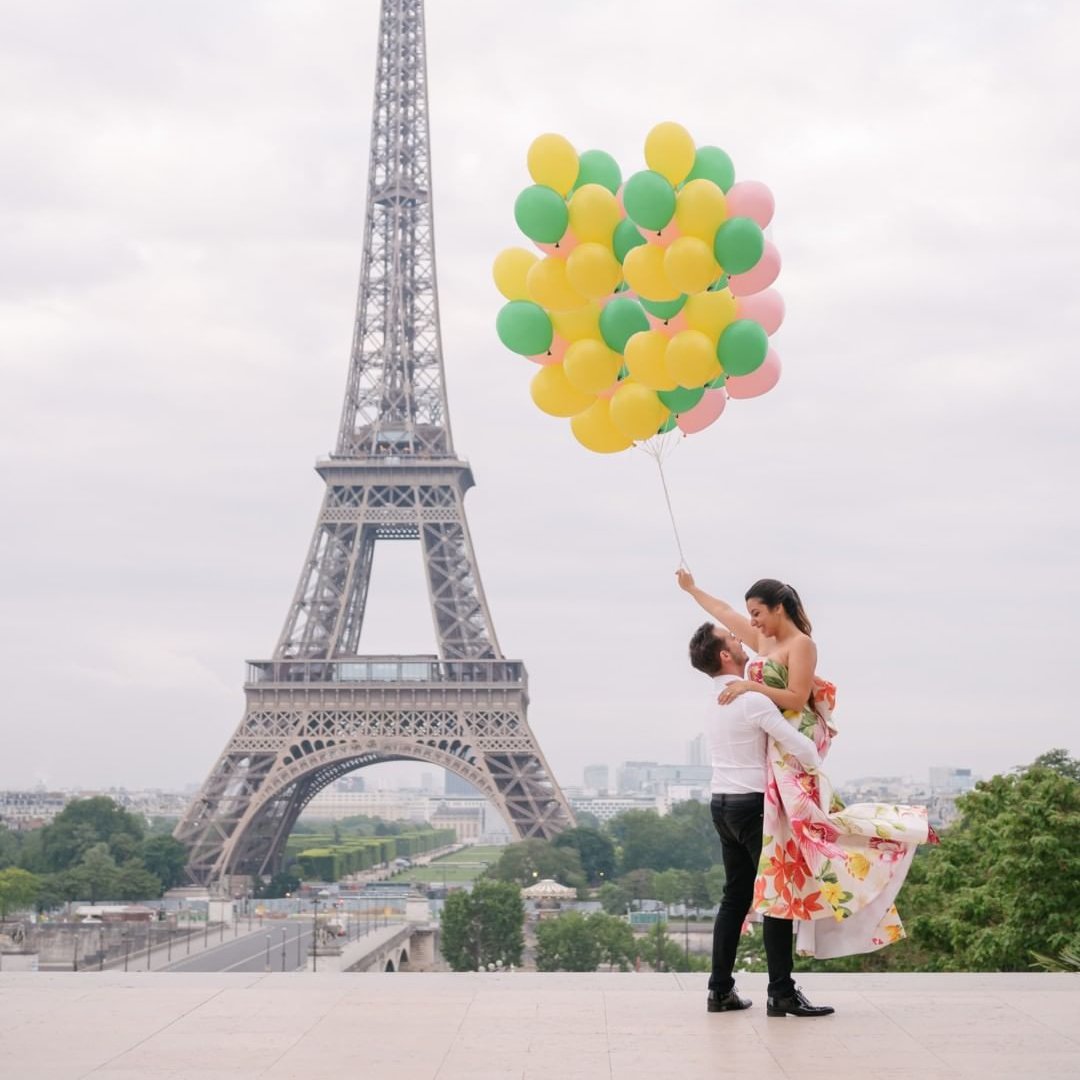 Paris is considered to be one of the most romantic destinations in the world. Its delicate architecture and majestic monuments witness thousands of marriage proposals every year. French history, art, and culture penetrates your senses as you stroll down Champs Elysee, or you take in the spectacular views from Eiffel Tour. Let's explore why Paris is one of the most desirable proposal destination in the world.
1.

Eiffel Tower

The Eiffel Tower is on the list of landmarks to visit for every couple in love planning a trip to Paris. This elegant structure designed by Alexandre Gustav Eiffel for the 1889 World Fair was not welcome by Parisians when it was first unveiled. Since then, the world has grown to really love it and it is now one of the most famous places for marriage proposals. It has become a symbol of love and many women dream of having their partner propose there. The Eiffel Tower, it's elegance enhanced by the flare on the bottom part that looks like a wedding dress, is a round-the-clock proposal destination. Each night, for 5 minutes on the hour, the tower's 20,000 twinkling lights embellishes the city with a spectacle of beauty. What a lovely setting for a romantic proposal!

The views from the Eiffel Tower are breathtaking, and if that's not enough for an impressive proposal - there is a culinary experience to really put the cherry on top of the cake - a legendary Eiffel Tower restaurant offering exceptional cuisine in a truly unforgettable setting.
2.

Champs-Elysee & L'Arc De Triomphe

Walking down this famous avenue in Paris, slowly getting closer to L'Arc de Triomphe fills your heart with happiness. And places eliciting happiness are ideal locations for your proposal. Everything looks so grand! It's the avenue where history meets contemporary glamour and luxury, as this street is lined up with high-end fashion houses and gourmet restaurants. Many of these restaurants would make an amazing venue for your proposal, completed with delicious food. To enhance the experience, take a leisurely walk to the magnificent L'Arc de Triomphe. After the engagement ring is glowing on her hand, she will be skipping down Champs-Elysee overjoyed with excitement!
3.

Montmartre

Stepping into the neighborhood of Montmartre places you in an atmosphere full of vibrancy. There is a real buzz to this area which has been an artists' hub for centuries. You will be walking in the footsteps of Vincent Van Gogh and Pablo Picasso and maybe even meet future genius painters at Place du Tertre. Montmartre is the only hill in Paris and its narrow cobblestone streets lined with cafes, confectioneries, and other boutique stores has a fairy tale feeling. And as we know, fairy tales are full of love stories. Us girls crave the romance of these stories for the rest of our lives.

It feels unreal to be in such an atmosphere with your loved one. There are many picturesque spots to take photos on the street, trying some of the famous French macarons, at the Sacre Coeur cathedral, or Place du Tertre where you can actually have your portrait drawn! One of the less known spots for pictures is the Musee de Montmartre and its three Renoir Gardens offering beautiful vineyard views.
4.

Fresh Air Cafes

Parisians seem to love their outdoor cafes - it's a place for them to sit down and observe passers by. People watching is a favorite activity for many and cafes are a perfect location to do this. It's like a real time performance that never ends! Couples can often be spotted enjoying the atmosphere of a romantic cafe that has a vibe, background noise, and yet is intimate enough to have a uninterrupted conversation with each other. Love conversation at French cafes are unforgettable.

Many of the cafes offer the famous French crepes, which brings us to one of the main reasons why Paris is one of the most desirable proposal destinations in the world.
5.

French Cuisine

French food is really meant to be savored, complemented with wine, while having a conversation. French chefs approach food thoughtfully, considering its preparation for taste, presentation, the right combination of flavors, and the best ingredients available. This creates the desire to take your time while savoring every bite of it.

Our happiness goes through our stomachs, and all proposals I have planned include an exclusive dinner. Even in this regard alone, Paris is one of the best places in the world to have an unforgettable dinner that you both will remember for the rest of your lives. Paris has a variety of restaurants serving food from all corners of France, so you can have an amazing gastronomical tour without leaving the capital.

Traditional French crepes or delicious croissant for breakfast at a cafe, lunch in a bistro with glass of white Chablis, and an exclusive French gastronomic experience for dinner - what more can a person want! But there is more :) The world famous macarons originated in France and they are not only tasty but beautiful! They can be made in colors to match individual tastes and can be customized with words and decorations. They are light and airy, crunchy and soft - and hard to make… From delicious croissants, signature onion soup, famous French cheese selections, to Fois Gras and Duck a L'orange, Paris offers every aspect of of taking your taste buds on an unforgettable culinary adventure.

Punchline:
Although many people might argue that Paris is crowded, busy, and full of tourists, it remains one of the most sought-after proposal destinations in the world because it offers indulgence to all senses. It is a vibrant city, full of history, culture, art, outstanding cuisine, and many romantic spots to celebrate your love and create lasting memories to cherish.

The cozy narrow streets, the elegant Eiffel Tower, the famous Champs Elysee, the picturesque French gardens, and many more places that are just too numerous to include here, make Paris a perfect proposal location.

{{#comments_count}} Show Commnents ({{comments_count}}) {{/comments_count}}