There are a lot of people out there who are always looking for the best gifts for girlfriends. I've always heard it said that guys are hard to buy for, but the truth is, girls can be just as difficult to buy a gift for as guys! And your girlfriend is no exception! While she may be easy to please, that doesn't mean you have to buy the first thing you stumble across. Luckily, I've taken the guess work out for you with this list of 8 best gifts for girlfriends! Keep on reading for some fabulous, unique and inspiring gift ideas that you will love to buy for your girl and she will love to receive!
---
1

Pink Crush Perfume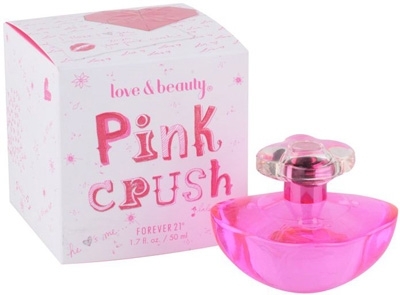 Price: $12.80 at forever21.com
This is the best gift for girlfriends! I know that I love perfume and can never have enough! I wear it every single day and carry a small bottle in my purse. This perfume will smell delectable on your girl. And at $12.80, it's a steal!
---
2

Jersey Knit Belt with Butterfly Buckle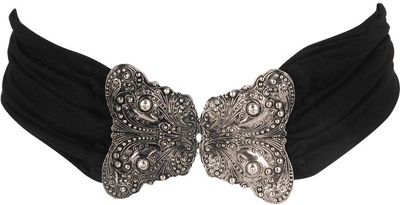 Price: $7.80 at forever21.com
I absolutely love this belt and so will your girlfriend! It's unique, fun and classy, and will add personality to her outfit! You will love seeing her wear this belt! The bold buckle makes a huge statement.
---
3

Love Heart Necklace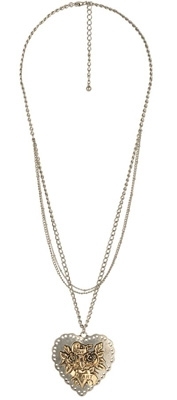 Price: $6.80 at forever21.com
What better way to express your love for your girlfriend than buying her a heart necklace! This edgy, yet feminine necklace is one of the best gifts for girlfriends! And you don't have to break the bank to buy it for her. Your girlfriend will love this necklace and wear it with joy!
---
4

Leopard Print Dress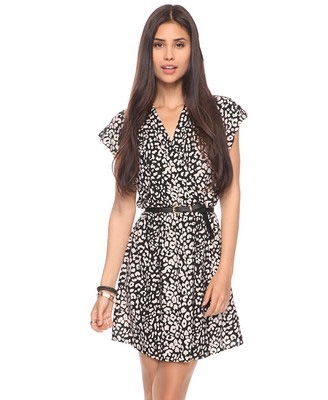 Price: $22.80 at forever21.com
This dress will express the wild side in your girl! The colors are versatile, yet the pattern is interesting. And the belt just finishes off the whole look. Go ahead, take a chance and buy clothes for your girl! She will love it, promise!
---
5

Embossed Faux Crocodile Clutch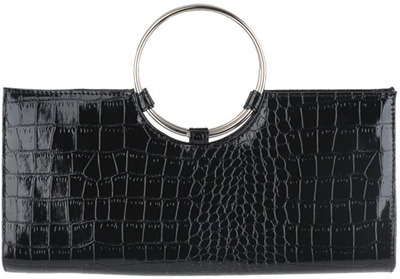 Price: $14.80 at forever21.com
My husband is in the military, and we often have many formal functions to attend. So I get to put all my clutches to good use! Your girlfriend may not have many chances to dress up, but the good thing about this clutch is that you can dress it up or down. So go ahead and splurge on her! This is one of the best gifts for girlfriends because she will get plenty of use out of it!
---
6

Embellished Journal & Pen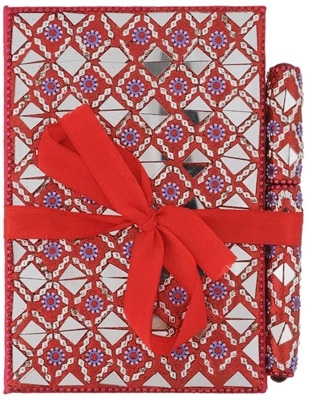 Price: $6.80 at forever21.com
Here's a fabulous idea: Why not give your girlfriend this journal and pen and tell her to use it to write letters to you? You can write one back and she will be able to save them all inside! You can start out by writing a lovely note inside explaining to her what the journal is for and then she can make the next move. I love this idea!
---
7

Glittered Oval Jewelry Box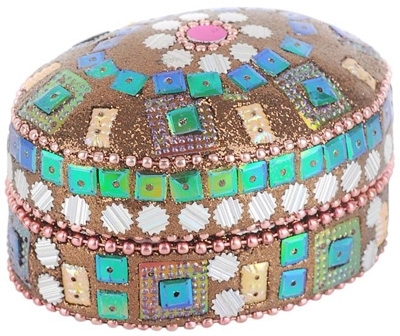 Price: $3.80 at forever21.com
What better gift for your girlfriend than a pretty box to keep all of her jewelry in? This is one of the best gifts for your girl, and I'll tell you why. As girls, we have lots and lots of jewelry! So we constantly need a new place to store it. This little glittery box will be the perfect trinket for your girl!
---
8

Floral Picture Frame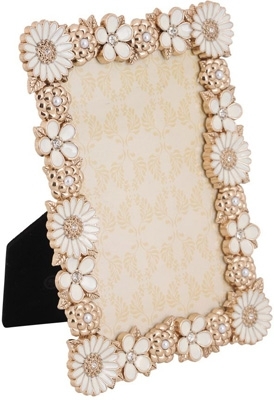 Price: $10.80 at forever21.com
I will confess that I sort of collect picture frames. But not empty ones! No, they all have pictures in them! So give this beautiful frame to your sweetheart and put a pic of you two having a blast in it! She will love to display it on her dresser or desk and it's a very thoughtful gift that she will show off to her friends. Giving a gift like this shows that you have style and taste when it comes to gift-giving!
Now that you know some of the best gifts for girlfriends, it shouldn't be so difficult to choose her a gift! For girls, every occasion is a big occasion! So whether it's a birthday, anniversary, graduation, or a just-because gift, you will be ready at a snap! Which of these gifts do you think you will buy for your girlfriend?
More
Comments
Popular
Recent