COMMENT
Want some Outlander-inspired Valentine's Day gifts for her?
Valentine's Day is fast approaching, conjuring up a myriad of thoughts about love. For 'Outlander' fans, a certain red-headed Scottish hunk is never far from our minds at this very special time of the year. We can surely attest to Jamie Fraser's, played by actor Sam Heughan, swoon-worthy level of charm, romance, and passion. If your woman is a lover of the time-travel TV series and books, you must check out these lovely Outlander-inspired Valentine's Day gifts for her.
1. Outlander Luggage Tags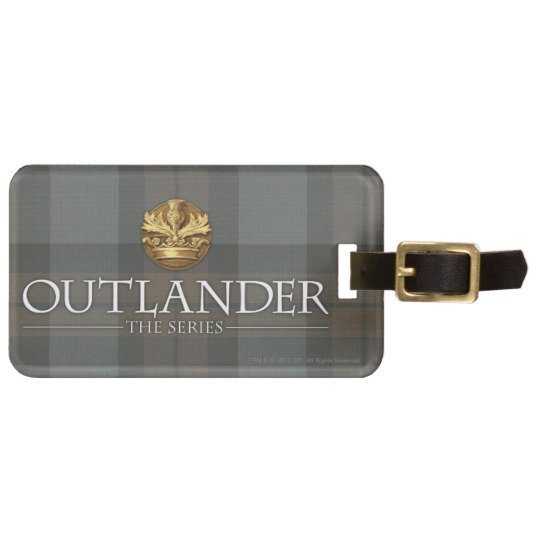 If you have someone on your Valentine's list who swoons at the sight of Jamie Fraser and loves to travel like our time-traveler Claire Fraser, played by actress Caitriona Balfe, then these Outlander Luggage Tags are the perfect gift. You can treat your favorite traveler to a cheeky luggage tag this season of love.
2. Outlander Kitchen Cookbook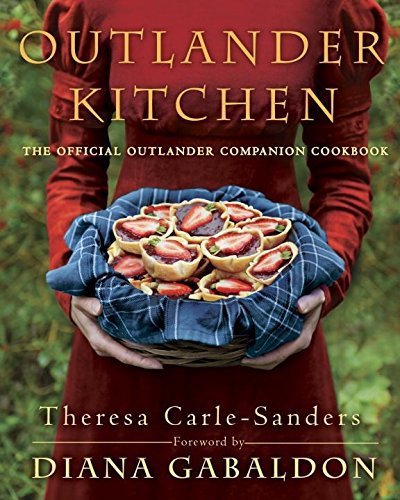 If your wife or girlfriend is a fan of the series and also loves to cook, then this is the best gift for her. Killing two birds with one stone, she will certainly appreciate this Valentine's Day present. For women, you can charm your lover with this official Outlander Kitchen Cookbook as it promises to transport the Scottish Highlands' kitchen into your home. You can cook different Scotland's delicacies such as peppery oyster stew, yeasted buckwheat pancakes, Black Jack's dark chocolate lavender fudge and many more. Remember that the "way to man's heart is through his stomach."
3. Outlander Scented Candles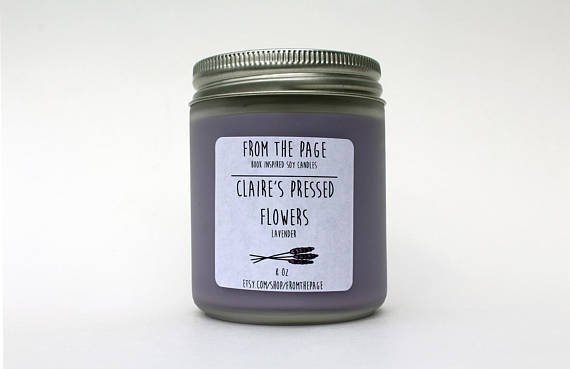 Perhaps your woman loves to dim the lights while watching the Outlander TV series or while reading Diana Gabaldon's best-selling time-travel books. Now, there's one more way you can help her feel the effect of Jamie and Claire's epic romance – by burning these Outlander-scented candles. Your hardest decision, however, will be deciding whether you want her to give a candle that will bring her to the fresh fields of Lallybroch, the manly smell of Jamie, or to the sweetness of Claire's pressed floras. Whatever it is, this gift will be perfect for your candlelight Valentine's dinner.
4. Outlander-inspired Bracelet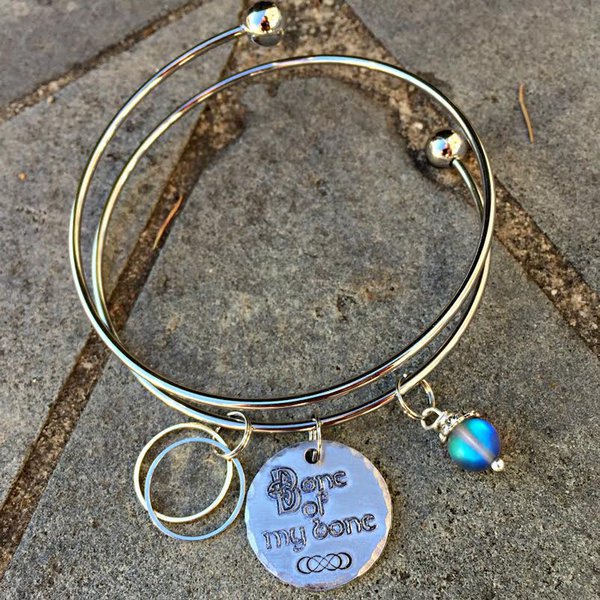 There are three charms that complete the design of this Outlander-inspired "Bone of My Bone Wedding Vows Bracelet": A hand-stamped disc with the phrase "Bone of My Bone," a bluestone bead dangle, and silver and gold twin rings. Your wife or girlfriend will definitely love this stainless steel expandable bangle bracelet because it will remind her of your vows and promises to her.
5. Outlander Sassenach Cosmetic Case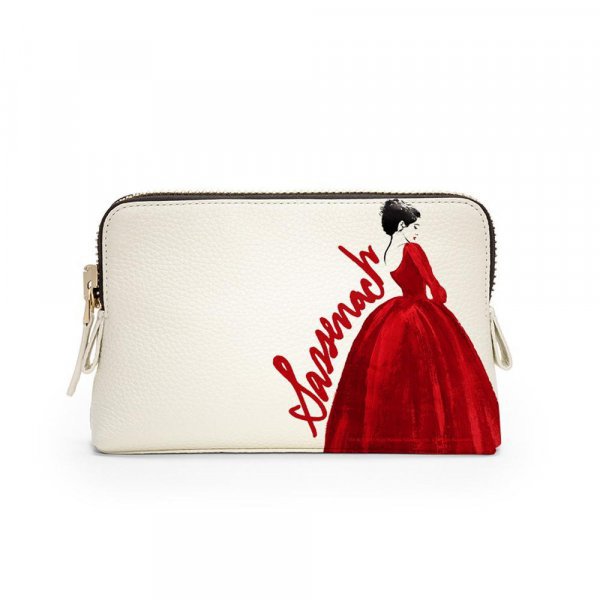 With all the traveling here and then, women will need some way to keep their cosmetics safe and secure. Surprise your wife or girlfriend with this cosmetic case that pays tribute to Outlander heroine, Claire Fraser. This is matched for those who want to keep their beauty tools in a stylish case with a top zipper and leather pull. The case also displays Claire in the lovely red dress, and is framed by the word "Sassenach."
6. Complete Outlander Series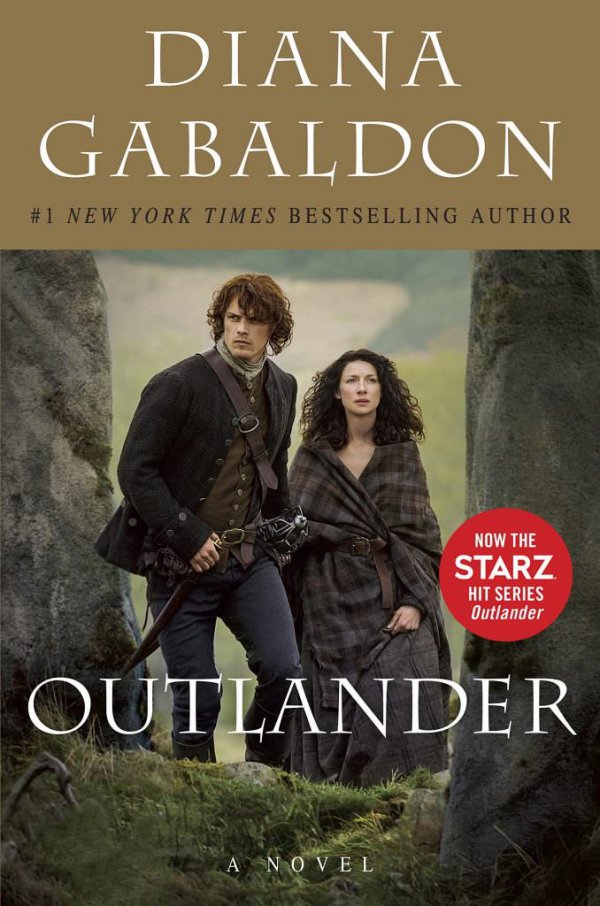 Last but not the least, this complete book series is the perfect Valentine's Day gift for your 'Outlander' lover. This set of Gabaldon's novels certainly looks wonderful up on a bookshelf or on a bedside table waiting to be read. Not only for the book series fans, this set is also perfect for your bibliophile-lover as this features a mix of historical fiction with a touch of romance, adventures, science fiction, and mysteries.
21 Reasons Why Women Date Older Men ...