Amy Schumer is not only beautiful and talented, but she's also incredibly smart. That's why People has created a list of all of her best pieces of dating advice. Here they are:
---
1

On Beauty

https://media.giphy.com/media/tmkozGIzOFEEU/giphy.gif
"I'm 160 pounds and I can have sex with someone. I can get male attention and I don't have to look like all of these girls. Women can be comfortable in their own skin and be beautiful, healthy and desirable."
2

On Casual Sex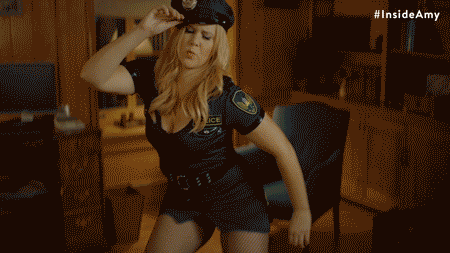 "Do what you feel you want to do while also considering how you'll feel the next day."
---
3

On Dating Friends

https://media.giphy.com/media/xCQ12uNyTIIOA/giphy.gif
"I usually date my friends, like people that I'm close to already. And then we kind of try dating, and that's hard. It's not good to date your friends, I don't think."
---
4

On Online Dating
"I never dated online. I never went on an online date. I don't know. It just seems like so much rejection. It seems really hard, scary. I feel like you can't do that."
---
5

On Bad Boys

https://media.giphy.com/media/jriSawPRFKHte/giphy.gif
"I think when I turned 30 [is when I started to get wise about bad boys]. I was like, this is not good for anybody. It's fun at first though!"
6

On Being Single

https://media.giphy.com/media/JCzrjkFxjtv8I/giphy.gif
"I'm so annoyed I'm single again. That means I'm going to have to go out with a new dude, and we'll go to the movies, and he'll be like 'Do you wanna get a popcorn?' and I'll be like 'Oh my god, I hadn't even thought about it ... That's not the whole reason I wanted to come see this piece of s--- movie.' I've left so many movies right after the previews because I finished my popcorn."
---
7

On Sex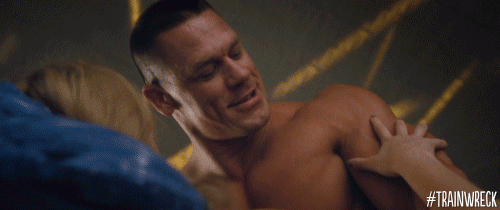 "Don't not have an orgasm. Make sure he knows that you're entitled to an orgasm. I like to say it. I'll be like, 'Hey, there are two people here.'
Do you agree with all of Amy's advice?
---
Comments
Popular
Related
Recent