If you are in need of the best dating apps, I am here to help! Any single girl with a smartphone knows there are a plethora of convenient apps to help you meet your mate. Sorting through the vast array of items to add to your iPhone or iPod can be tiresome. While there are several options out there to help you find the type of relationship you are looking for, these are the best dating apps you'll ever find. You'll go from being single to hooked up in no time! Happy hunting!
---
1

OkCupid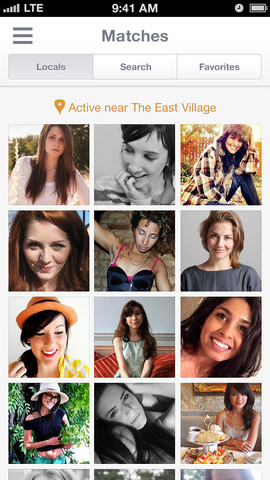 Ideal For: Singles looking to start a meaningful relationship.
Rating: 4 ½ out of 5 Stars
Price: Free
OkCupid is one of the best dating apps because it has one of the easiest to navigate user interfaces I have seen. You are able to browse through local singles, introduce yourself to the people you are matched up with based upon what you are looking for and the type of personality you like. Spend more time meeting interesting new people and less time searching aimlessly through apps.
---
2

POF (Plenty of Fish)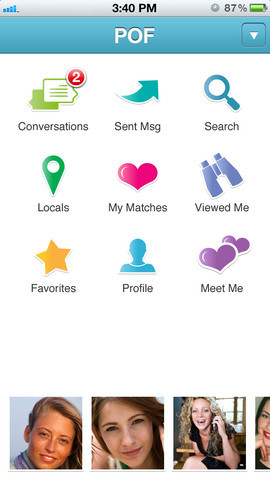 Ideal For: Singles searching for a variety of relationships from casual to long term.
Rating: 4 ½ out of 5 Stars
Price: Free
Plenty of Fish offers incredibly personalized services. Along with helping you find a match who is interested in the type of relationship you are looking for, it also suggests local places to meet up. One of my favorite features is that it allows you to see who has viewed your profile. You are able to set up your account so that certain people cannot contact you, which is a brilliant idea. If you are looking for a long-term relationship, anyone looking for a "hook-up" or casual relationship is unable to send you a message. Many people use their website, now you are able to take their fantastic service with you everywhere.
---
3

How about We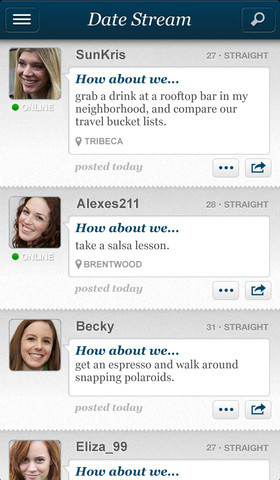 Ideal For: Singles looking for quick results.
Rating: 4 out of 5 Stars
Price: Primarily free but you can upgrade to get special perks.
How About We is a very unique dating app because instead of focusing on searching through dozens and dozens of pictures of guys and then chatting with them for days, weeks or months before finally meeting up, this site helps you get the ball rolling right from the beginning. Everyone who signs up posts a date they would like to go on. Dates range from a walk in the park and coffee to a romantic candle light dinner. You browse through the dates to find something that is interesting to you and you connect with that person to set up a time to go on that date! The profiles consist of personality traits, likes and dislikes and severely limits superficial information about physical attributes (you can still see pictures). It tries to make it more about compatibility and less about shopping for the most physically attractive person. If you are looking to try something new, this is definitely one of the best dating apps for you!
---
4

Tingle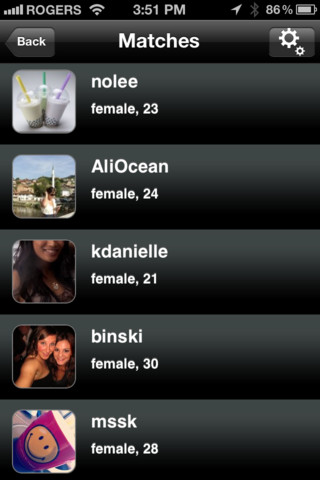 Ideal For: Singles who are socially active.
Rating: 1 out of 5 Stars (on the list as it is fairly new and is currently being improved)
Price: Free
Tingle is an app-only dating service that provides an incredibly clever opportunity for singles to find other singles in their vicinity. When you are out at a club, bar, or other social spot, simply check in on the app and it will alert you to all the other users who may be close by. If you see any you'd like to introduce yourself to, you can send them a free message through the app (so they do not receive your actual phone number). This is one of the best uses of the location service I have seen. Even though it has a low user rating I added it to the list because I couldn't find anything with similar location features. There were only 6 reviews and it is still being worked on to improve its functionality. It's free so it is worth checking out.
---
5

Are You Interested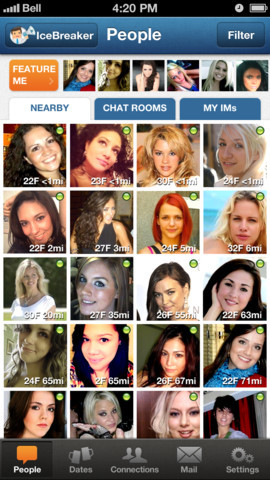 Ideal For: Singles looking to make an instant connection.
Rating: 4 ½ out of 5 Stars
Price: Free with charge to upgrade
Are You Interested is one of the best dating apps if you are looking for the ability to quickly communicate and arrange a date. It allows you access to singles chat rooms as well as local users who you can send instant messages to through the app. This app provides you with date ideas based on where you live as well as the mutual interests of you and your match. If you are looking for a date right now, this is the app to try out!
---
6

Dating DNA Free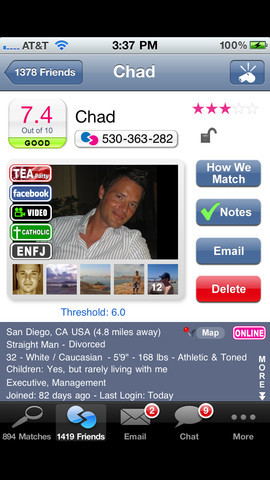 Ideal For: Singles, regardless of sexual preference, looking for a safe secure match-up.
Rating: 4 out of 5 Stars
Price: Free
This app has quite an in-depth compatibility rating system to help you find the best match for you based on an incredible amount of categories and your interests. When you view a potential match's profile you can see all of their information at a glance, making it easy to weed out any that may have slipped through the compatibility match-up. They very strongly fight against fake profiles and those just looking to play games. They use location services to verify locations, which prevents liars and frauds from wasting your time. If you are looking for a secure app with people dedicated to making your search safe and effective, this is the app I would recommend.
---
7

DateHookup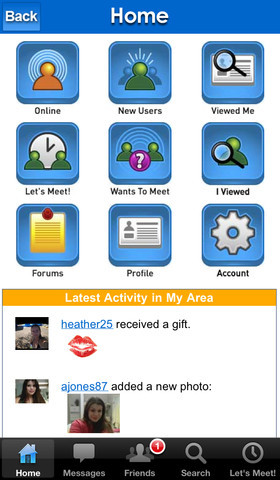 Ideal For: Singles looking for a date or a friend.
Rating: 4 ½ out of 2 Stars
Price: Free
DateHookup is a basic dating app that combines aspects from several of the other apps listed. It has a very simple and easy to use interface and keeps information organized and neat for you. While this app isn't as high-tech or fancy as the others, it does provide you with all of the tools you need to find a match in your local area. It is one of the best dating apps because it is absolutely free. Every feature is 100% free, they never ask you to upgrade or purchase anything. So if you are willing to put in a little extra of your own work searching through the profiles of the men in your town in order to have access to all of the basic services for free, this is definitely one you'll want to experiment with.
---
8

Tinder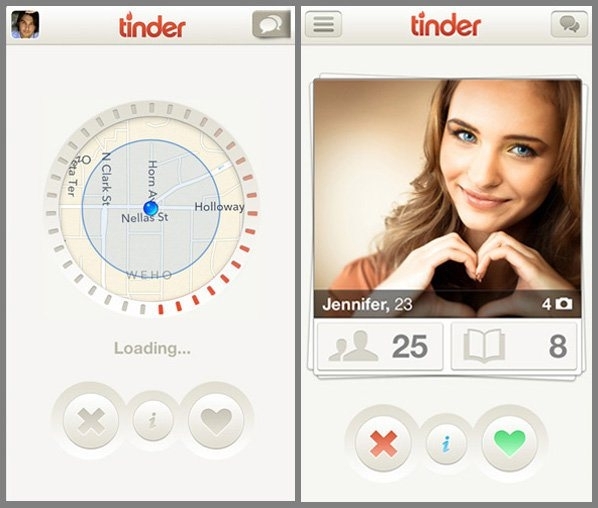 Ideal for: Singles who want to show immediate interest in a potential date.
Rating: 5 out of 5 stars
Price: Free
With Tinder, you can express your interest in a fellow user with just a swipe. At the same time, if you swipe the other way, you can immediately dismiss someone you aren't interested in getting to know better. The app hooks up with Facebook and is location based, so you don't have to worry about connecting with someone who lives a million miles away. Once two users have liked each other, they can chat. That means you can get to know someone before you take the leap and meet up with him. The app is a safe way to meet new people and users call it wonderful.
---
9

Coffee Meets Bagel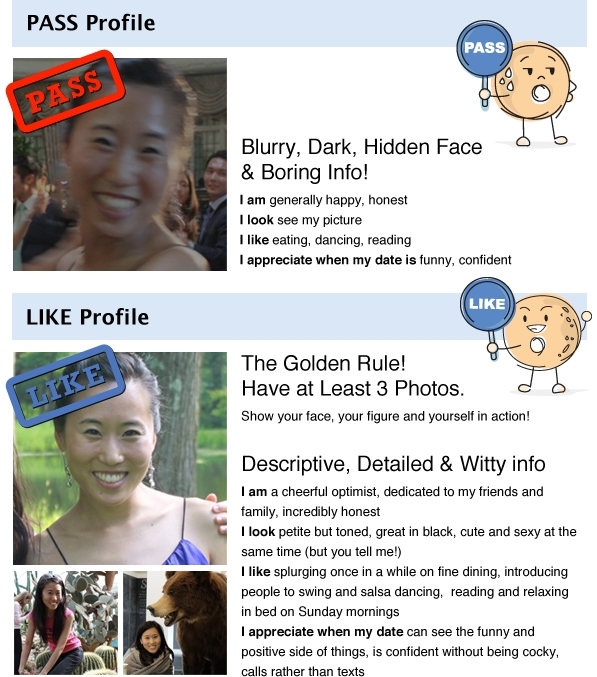 Ideal for: Singles who aren't in a hurry to hook up
Rating: 4 out of 5 stars
Price: Free
This app differs from the ones you're probably used to in that it only profiles one person each day. Every day you will get a window into one other users information. You have 24 hours to decide if you're interested or want to pass. The app is linked to Facebook and only presents people who are friends of friends, so you know you are meeting people who are legit. If you both like each other, you'll be able to text each other on a temporary phone number until you decide if it's for real or you are done. No strings attached.
---
10

Match.com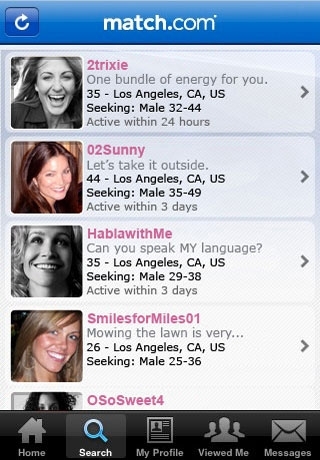 Ideal for: Singles who want lots of options
Rating: Currently ranked #1
Price: Free
With the same name as its website, the Match.com app is one that is backed up by lots of good reviews and is established, which means you can usually trust it. You will be able to have a look at millions of other members. With those odds, how could you not find the person you're meant to be with? The only problem is slogging through all the dates you're going to turn down. If you want an app that lots of people use and gets great reviews, Match.com is the one for you.
---
11

Mamba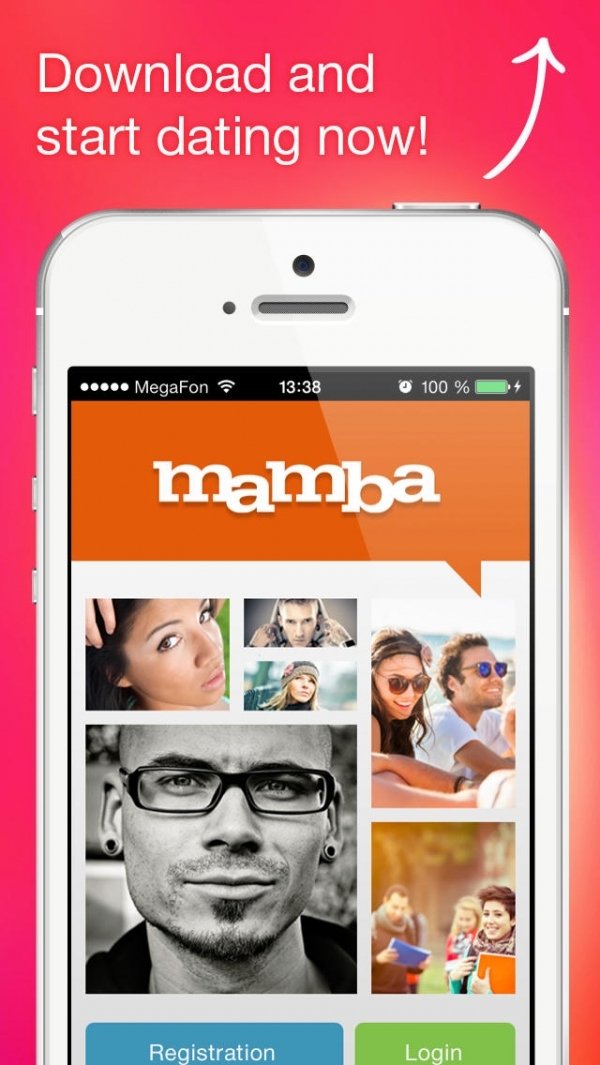 Ideal for: Singles who love social media
Rating: 4 out of 5 stars
Price: Free
If you love cruising Facebook or Twitter, Mamba is a dating app you can probably get behind. It mimics common social media sites and allows you to send and receive messages with other users looking for a date or relationship. More than 3 million people use Mamba each day, so your chances of finding the love of your life are pretty good. You can make in-app purchases to make the entire experience better.
When using these apps make sure to use caution and common sense to keep yourself safe from harm. If you use these amazing mobile tools you can meet a great deal of interesting and fun new people that you would otherwise never know, so give them a try! Have you met someone using a dating app? How did it go?
This article written in collaboration with editor, Eliza Martinez
More
---
Comments
Popular
Recent