There's something about reading long distance relationship quotes that is both soothing and heartbreaking. Hearing about the ways people, whether they are friends or lovers, cope with being separated by thousands of miles always leaves me in awe because of the fact that they still manage to make things works in spite of the distance. Even if you are currently not dating anyone, I feel that it is possible for anyone to gain insight and inspiration from long distance relationship quotes.
---
1

Miss or Forget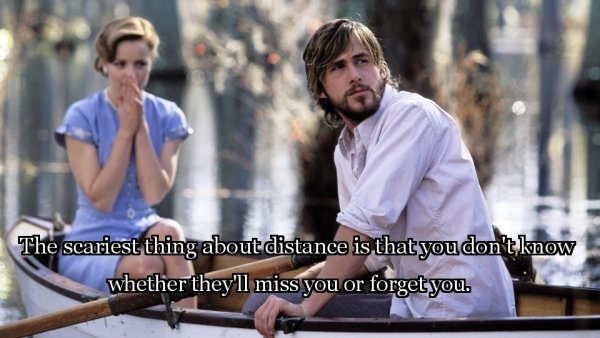 This eye-opening line by Nicholas Sparks will always be one of my favorite long distance relationship quotes because of how incredibly humbling and sincere it is. Thinking about the hesitant nerves that take over when you are uncertain about something or someone leaves behind a powerful image.
---
2

Just One Line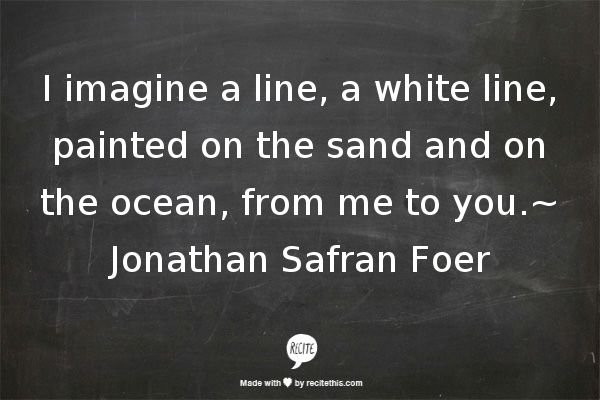 This next quote by Jonathan Safran Foer deeply resonates with me. I've always thought that distance can only destroy the bonds you make if they were not strong in the first place. You don't have to be in close proximity with someone in order for his or her impact on your life to be felt or acknowledged.The thought of a sole line connecting you and your partner together is incredibly romantic in nature.
---
3

Love Endures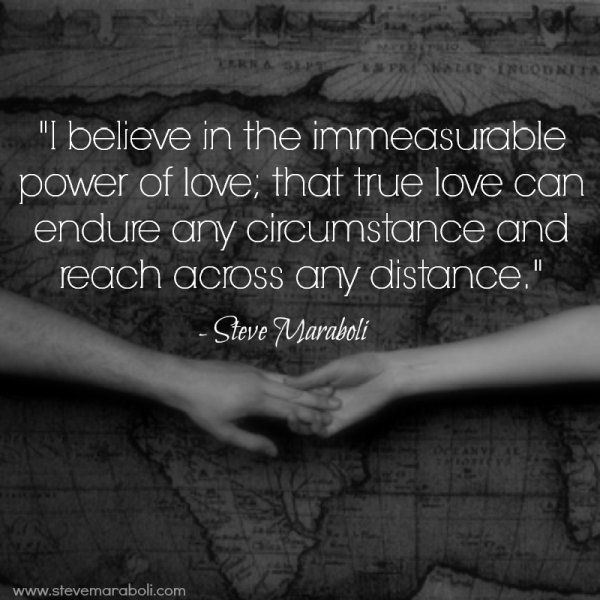 I will never cease to be amazed by these words. I find the idea of a strong relationship being able to surpass the struggles that come along with distance and strife to be completely fascinating. Love can affect you in so many beautiful ways that it would be such a waste to think that a little distance could deter it from finding its way to your heart and soul.
---
4

Looking at the Moon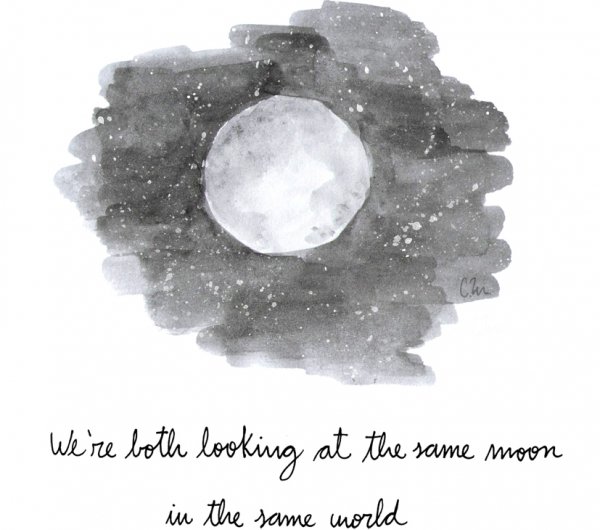 I have to say that this is one of the most insightful quotes that I have ever encountered. The rest of this quote by Haruki Murakami is "We're connected to reality by the same line. All I have to do is quietly draw it towards me." Painting the connection between lovers in this way takes away the strength behind the distance and shows how little importance it should have when it comes to your relationship.
---
5

Absence and Love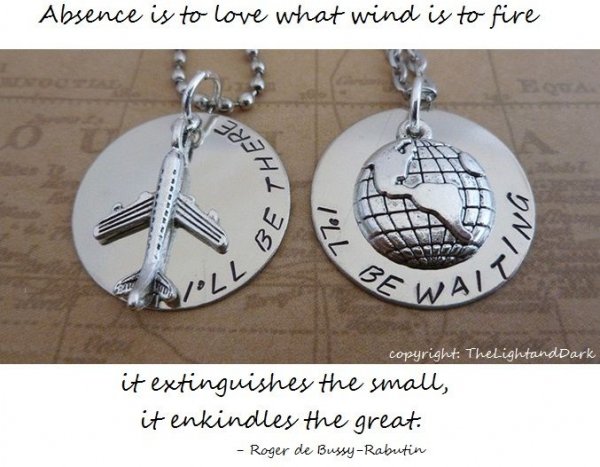 I couldn't agree more with Roger de Bussy-Rabutin's honest words. While a partner's absence can sometimes be unbearable, it's important to remember that he or she is still with you, even if it isn't physically.
---
6

The Embrace after Absence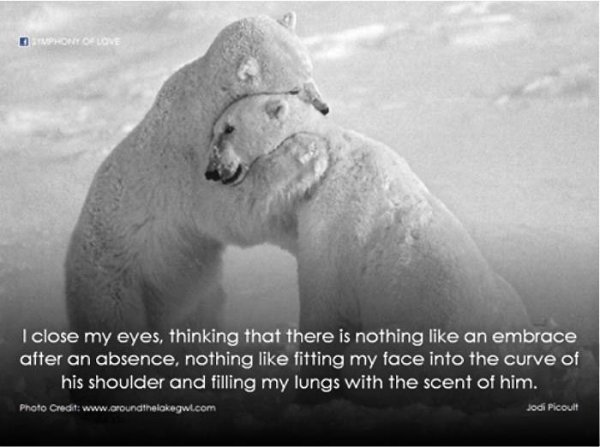 As I've always been a fan of Jodi Picoult because of her intricate writing style, it probably does not come as a surprise that this is actually one of my favorite quotes of all time. While I don't consider myself to be a hopleless romantic, there is no denying that these words are heartfelt and sincere.
7

All the Stars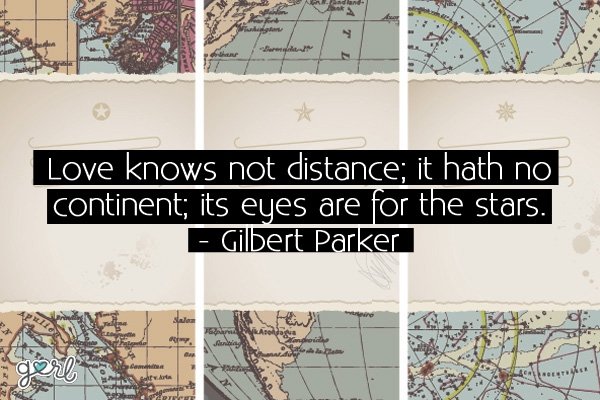 Lastly, this quote by Gilbert Parker is is reminiscent of the phrase "Love knows no bounds." I think that this can also be interpreted in a non-romantic manner, in the sense that you have to trust that your connection is strong enough to survive.
Reading words packed with so much meaning always inspires me whenever I am feeling down or isolated. It's important to know that just because you feel as if you are alone doesn't mean that you truly are. What are some long distance quotes that help motivate you?
---
Comments
Popular
Related
Recent