7 Sweet Reasons to Date a Writer ...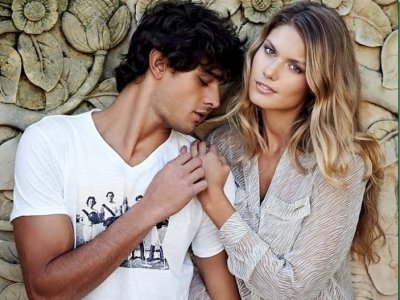 While this may seem completely biased, the reasons to date a writer are infinite. When it comes to romantic outings, there are copious possibilities regardless of your interests. This is due in part to writers being well-versed in almost every topic. Here are a few reasons to date a writer that only scrape the surface of the metaphorical iceberg; in other words, the ways for you to fall in love with these word aficionados are endless.
1.

No Chance of Miscommunication
As a person who is skilled at getting his or her point across in infinite ways, the low level of potential miscommunication is definitely one of the best reasons to date a writer. There's no chance of you not understanding why he's mad at you for not taking the trash out or why she's upset that you skipped out on kitchen duties. Well, one can dream.
When it comes to relationships, work schedules can be a major deal breaker. While a writer's day consists of research, rough drafts and contacting sources, it is possible for his or her schedule to be a bit more flexible since writing can take place at any (quiet and peaceful) location. If you are a sucker for impromptu dates, you've made the right choice.
One of the most fascinating aspects of dating a writer is his or her way with words. Being able to poetically weave often mundane words into beautifully spoken lines is no simple feat. The role of writers is to both captivate and inform their audience, proving that they know exactly what to say and how to say it. Another perk is that writers are total experts at love letters.
As many of you may already know, writers can be incredibly creative. This trait will definitely come in handy when you are in need of ideas for gifts. Being creative thinkers is simply part of their nature. If you aren't convinced, sit back and watch as they plan romantic dates that you'll never forget.
Being a writer means that you are able to think on your feet and are knowledgeable in a variety of subjects. As a writer myself, I fully admit that I can be a bit of a nerd and love learning about new things. What's not to love about a person who can totally school you on the different defenses used in football or introduce you to the greatest comic book series of all time?
In my opinion, one of the biggest perks is that writers are extremely easy to shop for. You won't have to spend time trying to think of the perfect gift. Anything related to their field (such as books, grade-A writing utensils or technology products that will enhance their writing experience) is more than enough.
Lastly, writers are ideal mates because of the amount of passion they put into their work. This same dedication will transfer into your respective love lives. For instance, if he or she writes articles on love and dating, you may get a chance to read a list that talks about the perks of dating you.
Plato once stated "At the touch of love, everyone becomes a poet." This heartfelt sentiment strengthens the idea that dating a writer can be a romantic experience. What are some other rad reasons to date a writer?
{{#comments_count}} Show Commnents ({{comments_count}}) {{/comments_count}}