14 Sweet 😊 Personalized Valentine's Day 💕 Gifts ...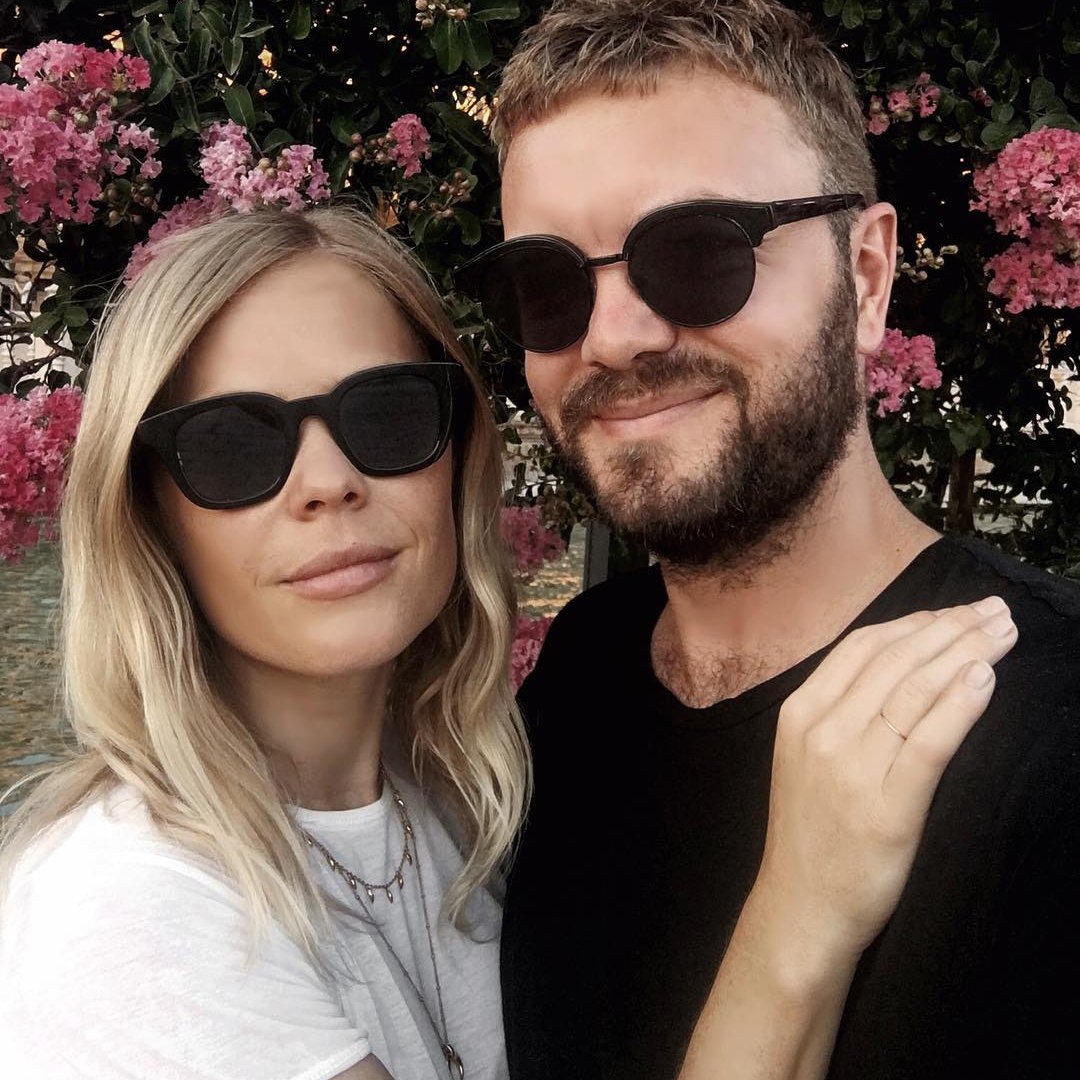 The perfect way to add some sweetness to the upcoming love filled holiday is to get your special someone one of these personalized Valentine's Day gifts! I love receiving personalized presents for any occasion. Having an inscription or personal touch adds an incredible amount of sentimentality to a gift that just makes me cherish it deeply. I am hoping for some personalized Valentine's Day gifts from my husband this year. Fingers crossed!
1.

Personalized Bar Necklace
Carry your love's name near your heart with this necklace. It comes in several colors and you can add anyone's name to it in a simple font that is easy to read. The necklace is small and dainty so it's great for anyone, even those who don't always wear jewelry.
$19.50 at amazon.com
2.

Customized Wooden Picture Frame
This is a great way to declare your love for each other. Order the frame with your names engraved right into it. Make it even sweeter by inserting an adorable photo of the two of you before you wrap it up.
$29.99 at ‌ ‌ amazon.com
‌
3.

I Love Your More than…Candle
There's got to be so many things you love more than your significant other. Put that sentiment on a candle so he or she knows just how much you care. For example, you could say "I love you more than pizza," or "I love you more than cake." Super cool, right?
$24.00 at amazon.com
This is a really cute way to remember all the dates that are most important to you. Showcase those days for everyone to see on this cute wooden sign that you can hang in your house. Anyone will smile when they see this.
$36.50 at amazon.com
5.

Lovers Crossroads Photo
When you order this personalized gift, you get to see just how you combine with each other to form the perfect couple. What better way than to put your names on street signs that come together forever?
$35.00 at amazon.com
If your lover is a chef, he or she won't be able to get enough of this cutting board with your names on it. You can even add an important date or a design that means something to you.
$25.00 at amazon.com
7.

What I Love about You Fill in Journal
This fun journal gives you a great chance to fill in the answers with all the things you love best your significant other. It's really fun to record your answers about each other and then share it when you're done.
$9.95 at amazon.com
Everyone should be drinking plenty of water on a daily basis. Remind the one you love to sip often with this customized water bottle.
$14.90 at amazon.com
Carry each other with you wherever you go by sliding a cute photo into this personalized travel mug.
$9.99 at amazon.com
10.

Romantic Wildlife Photo
It's not a good idea to go carving your name into a real tree, but this photo lets you do just that. And the best part is that you don't have to hike back to the mountains to see it.
$49.95 at amazon.com
11.

All Because Two People Fell in Love
You're in love, right? So why not share that with anyone who comes to your house with this personalized plaque? It has a sweet sentiment and allows you to add your names and a date.
$49.97 at amazon.com
You'll always carry the keys to each other's hearts by carrying this set of couple's keychains. The silver is neutral and is great for both men and women.
$6.95 at amazon.com
Everyone wants to keep their drinks off the table and what better way to show you understand than some really awesome slate coasters? These really soak up liquid and look fashionable at the same time.
$19.95 at amazon.com
If you're married, these mugs are a fun set to add to your collection at home. You can bring them out to toast Valentine's Day or any other special day.
$19.95 at amazon.com
{{#comments_count}} Show Commnents ({{comments_count}}) {{/comments_count}}