Show off your flirty side this Valentine's Day with some of the most romantic surprises for your valentine! This article will give you some really creative ideas to show him how much you really care! Through these romantic surprises for your valentine, you will make him fall more in love with you as you both share wonderful times together! Enjoy each other as much as possible!
---
1

Plan a Weekend Getaway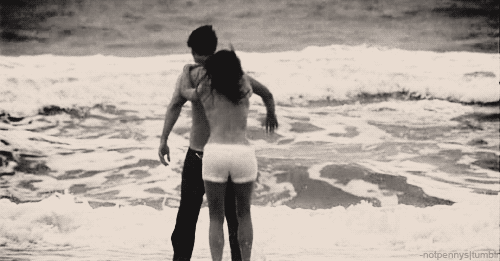 One of the most romantic surprises for your valentine is a planned weekend getaway! Everyone loves surprises but a surprise from someone you love or really care about is simply bliss. This Valentine's Day try something new and plan a day-cation for your guy. Maybe he really loves football but the stadium is in the next town – why not see if you can get tickets and drive up for the day or weekend? Or maybe you guys have been together for a while but haven't yet taken a proper vacation or spent quality time together – why not book a hotel room in a nearby city and spend the weekend going out and having a good time?
---
2

Compile a Collection of Notes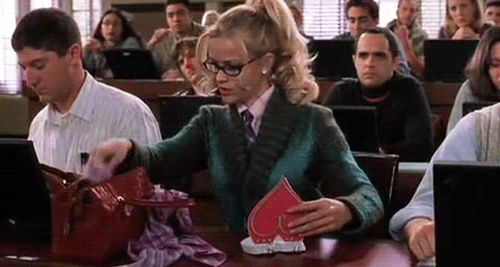 I saw a picture of this idea on Pinterest and completely fell in love with the surprise: a collection of handwritten notes for your guy that show him how much you care for him that he can open and read each time he's feeling or doing something. For example, write on an envelope: "Open this when you're feeling sad" and then write notes about how much you care or love him, how much you miss him, and/or add pictures of the two of you or include happy and inspiring quotes. Another envelope can say: "Open this when you need to know how much I love you" and then write notes about how much you just love him! It will be an adorable surprise for him and a creative project for you!
Tiffany
is super creative!...
3

Prepare His Favorite Home Cooked Meal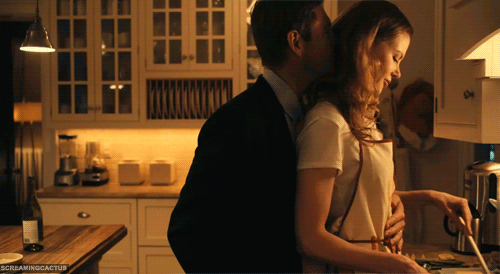 Guys have two stomachs…I'm convinced. Why not surprise your valentine with a delicious home cooked meal this year? There are very smart ways of accomplishing this task, ladies! The Food Network website has very quick and easy recipes to follow…in fact there is a button on the top of the site that says Quick & Easy. Youtube is also a very powerful resource: often times it's more convenient to follow along through the help of a video tutorial rather than read the recipe online. It may not come out perfect, but it's the thought that counts, right?!
---
4

Dress up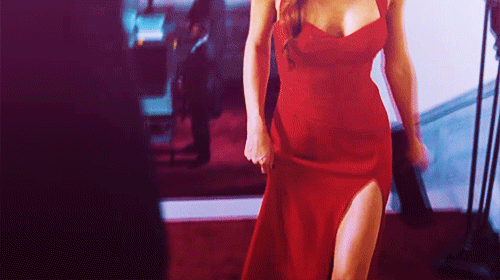 What guy wouldn't want to see their lady all dolled up for a very special night together? Getting dressed up can be the most fun part about going out! Maybe you have a dress that's been sitting in your closet for months or you bought a new outfit but haven't really had an occasion to wear it yet. Well, Valentine's Day is your day girl!
---
5

Do Something He Loves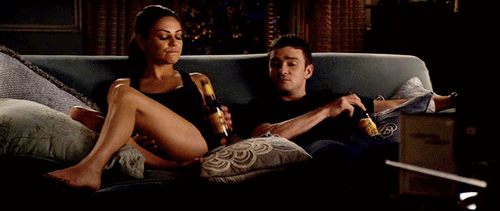 Ladies, we always want to do it our way and win, right? Why not try to do something extra special for him this Valentine's Day? If he really loves watching soccer or football, rather than roll your eyes or go hang out with your girlfriends instead, sit down with him and join. I'm not saying you have to LOVE what he loves but doing something with him will show him how much you really care about him!
---
6

Set up a Scavenger Hunt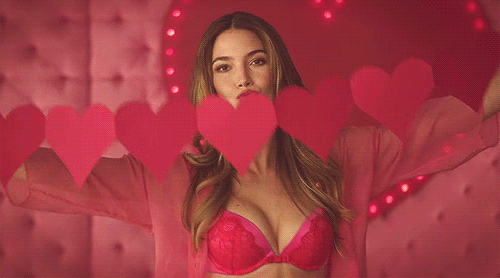 Setting up a surprise scavenger hunt will leave your guy yearning for information! It will drive him crazy not knowing what to expect. There are so many creative ways of setting up this hunt: one idea is to buy him something and then give him directions the whole day to try to find it; another idea is to set up a map of places he should visit before he meets you at his favorite restaurant. One of my guy friends set up a scavenger hunt to ask his girlfriend to prom – he gave her clues to talk to 5 different people at school throughout the day and then the last place led her to the park where they had their first kiss and he wrote PROM? in the sand. How romantic!
---
7

Re-do Your First Date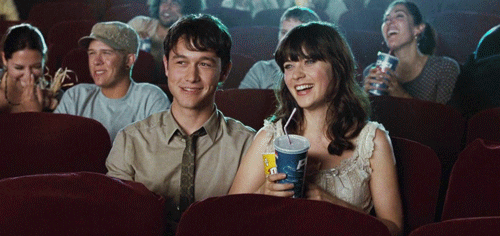 Re-visiting your first date could be part of the scavenger hunt idea I mentioned in the previous post. If not, simply plan a day dedicated to the both of you and celebrating how you met and where you both went on your first date. If the first date wasn't so hot, go back to a restaurant or place where you guys had a GREAT time and watch as you both fall in love with each other all over again!
---
8

Buy a Pet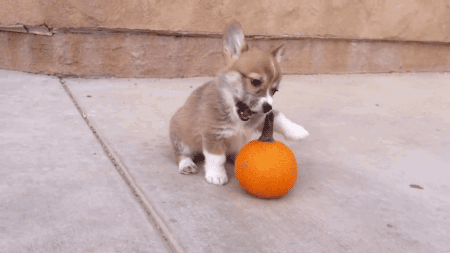 If you live with your partner and have been dying for a pet, now's the time to go out and buy one. Find sneaky ways to ask your partner what they want, because you don't want them to feel like they were left out of the decision. You want to surprise them with the exact pet that they were hoping for.
---
9

Set up Candles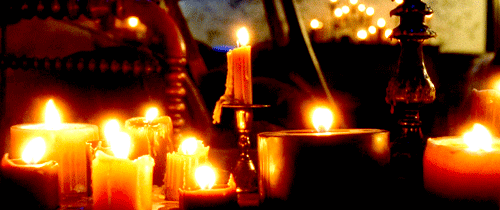 Buy as many candles as you can in your Valentine's favorite scent. Now arrange them in a pattern that will make him swoon. You can set them up so that they make a heart shape or so that they look like your initials. You can even make them into an arrow that points to a room where you're waiting for him.
---
10

Make Him Something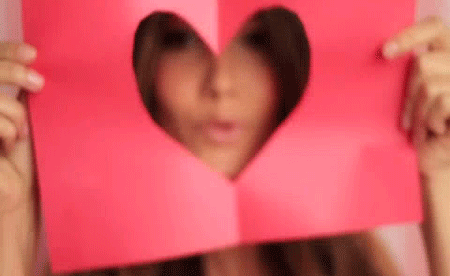 Gifts are more special when they're homemade instead of bought from the store. That's why you should knit him a gift, draw him one, or paste one together. If you're a writer, create a poem. If you're a singer, play him a song. Anything goes.
---
11

Get a Portrait Done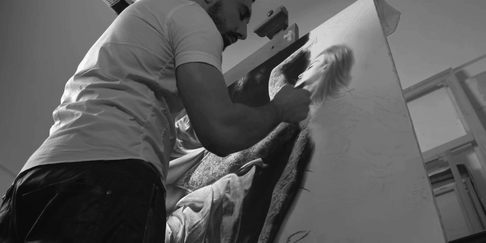 Surprise him with a portrait that was drawn of the two of you! All you have to do is take a great photograph that you have, send it to a certain company, and wait for them to make it into a drawing. It's incredibly romantic and he'll get to hang it up for the world to see.
---
12

Steal His Favorite Book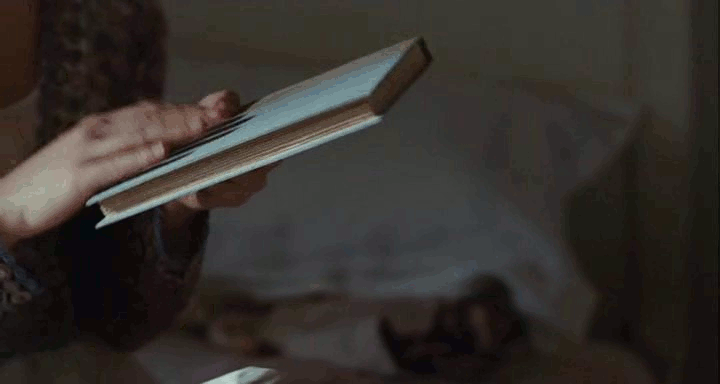 Take your Valentine's favorite book and place different gifts inside. You can put a single rose between two pages, and a few love notes between the other pages. Leave it on your lover's bed in the morning so that it's the first thing they see when they wake up.
---
13

Blow up Balloons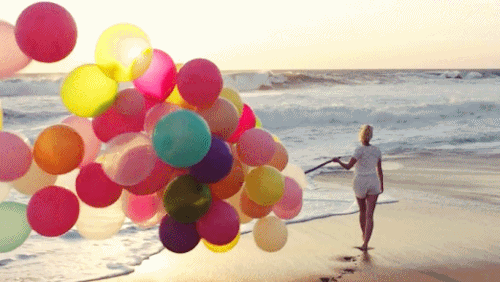 Fill up a bunch of balloons. Now, take a marker and write a quality that you love about your Valentine on every single one of them. Make sure they all say something different, so your Valentine realizes there are countless things you adore about him.
---
14

Wait Seductively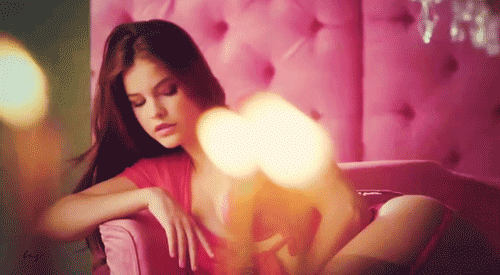 Sprinkle the bed with rose petals and wait there for your Valentine. Or draw a bath and rest in it while you wait for him to enter the room. Do whatever you think will drive him the craziest. He deserves it.
---
15

Do Something Expensive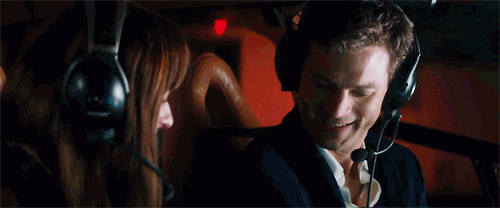 Is there a date you two have always wanted to go on, but kept putting it off because it's way too expensive? Well, now is the time to do it. Go on a helicopter ride or try skydiving. Go to a five star restaurant or take a boat ride. Go big.
---
16

Create Special Treats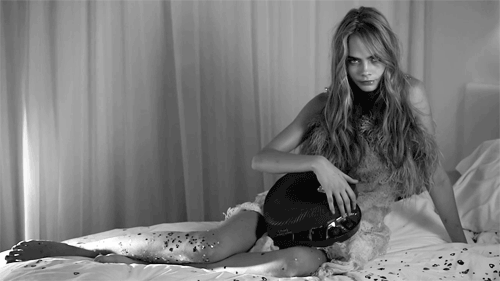 Turn your Valentine's favorite snack into something special. If he loves M&Ms, get personalized ones made that say his name on them. If he loves ordering Chinese food, make fortune cookies with special fortunes inside.
---
17

Have a Movie Marathon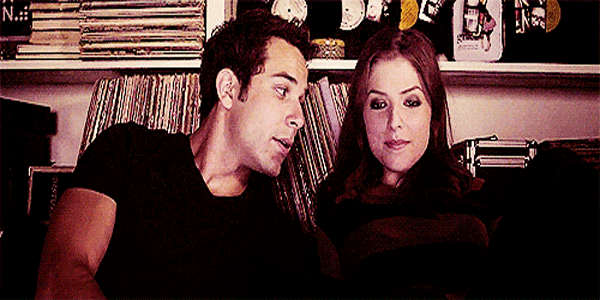 This is perfect for anyone whose house is filled with DVDs. Grab some romantic movies cases and put them on the counter. Now tell him that you're going to have a marathon. However, beforehand you should remove the romantic disks and replace them with his favorite films. When he opens the cases, he'll be thrilled.
---
18

Call a Radio Station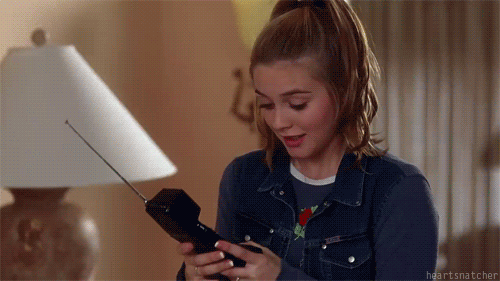 This one will be difficult on Valentine's Day, but try to call up radio stations to see if they'll allow you to request a song. If you're super lucky, they might even let you speak on the air and explain how much you love your partner.
---
19

Blindfold Him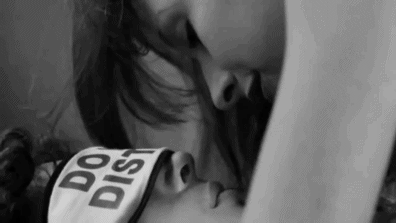 Get your Valentine into the car, then ask if you can blindfold them. If they agree, you can drive off to a special location and ask them to guess where they are. Maybe it's where you kissed for the first time, or maybe it's somewhere they've always wanted to visit. Either way, they'll be super surprised when the blindfold comes off.
---
20

Hot Air Balloon Ride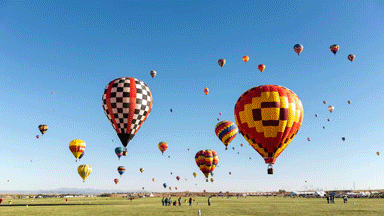 If you are both thrill seekers, then there is no better romantic trip to take than up in the air in your own private hot air balloon! You would be surprised just how different the world looks from this unique perspective, and you will feel closer to each other than you ever have before. It would probably be best to bring a professional along too though!
---
21

Stock the Fridge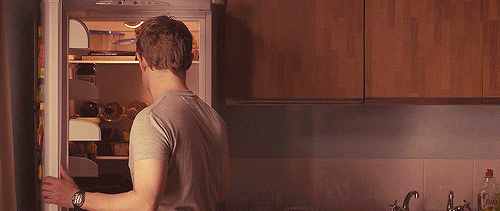 They say that the way to a man's heart is through his stomach! Turn this saying in to a reality by filling the fridge full of all of the food and drink that you know your boyfriend absolutely loves. Also, it wont hurt to include a few foods that are universally renowned for having aphrodisiac qualities if you know what I mean!
---
22

Give Him a Massage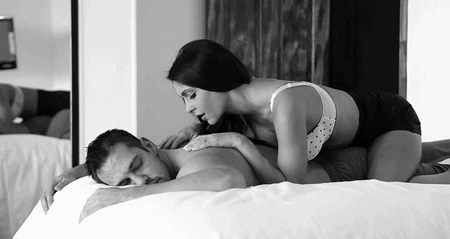 Sometimes guys are too uptight to ask for a massage from their partners, but trust me; there is nothing better than a good rub down after a hard day at work (no pun intended!). Ask him where he's feeling tight and get to work using your magic hands, he'll be putty in your hand in no time at all!
---
23

Breakfast in Bed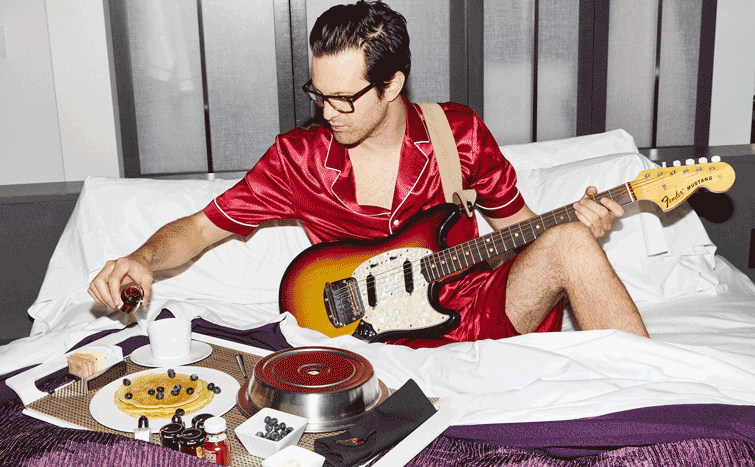 Breakfast in bed is a one of those luxuries that feels even better if somebody you love has made it for you rather than making it yourself. Let your man know just how much you care about him by slipping out of bed early and preparing a classic breakfast for the both of you.
---
24

Sexy Cheque Book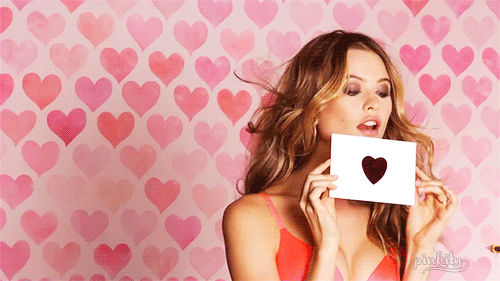 This one is an oldie but it's still a goodie! You can find plenty of different versions of these kinds of books online, filled with blank cheques that promise all kinds of sexy acts for the recipient. Hand it over to your man and see which one he picks out first!
This is exactly the kind of thing that I'm talking about!
Price: $29.89 - amazon.com
---
25

Buy His Favorite Cologne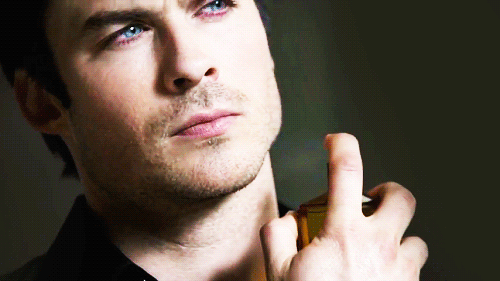 We all love it when our boyfriends are smelling amazing, so why no contribute to this joy by purchasing some great cologne for him, either a bottle of his favourite scent or something you like that you wouldn't mind introducing to him. I can never resist a great smelling cologne!
---
26

Go on a Picnic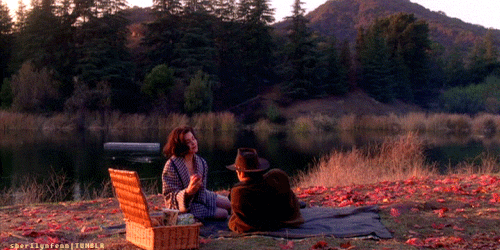 Picnics are a simple traditional way to arrange a date, but when you get them right with the perfect food and the perfect location, there isn't a better date idea in the entire world! The best picnics always take a lot of planning, so don't leave it up to fate to arrange the day!
---
27

Get Him a Subscription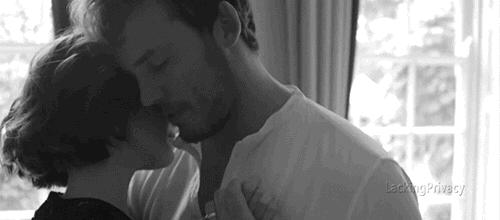 Make your love for him spread across the entire year by buying a subscription to something that he really loves. IT might be Netflix, it might be a food service, it might be a publication that he likes. The great thing is that he will always remember who much you love him whenever it arrives.
---
28

Give Him a Shave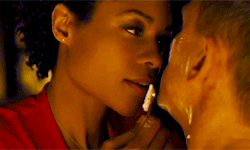 This one might sound like a weird suggestion, but there is something really intimate about the trust that your boyfriend has to have in you to let you give him a close shave. I wouldn't recommend watching Sweeney Todd before getting under way though!
---
29

Framed Picture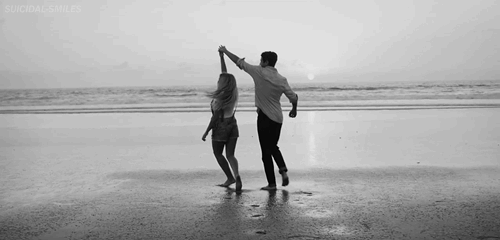 These days most of our most precious photos are locked way in our smartphones, so give him a nice surprise by getting a favourite printed out and actually put in a frame, bring some old school décor back in to your homes!
---
30

Go on a Hike Together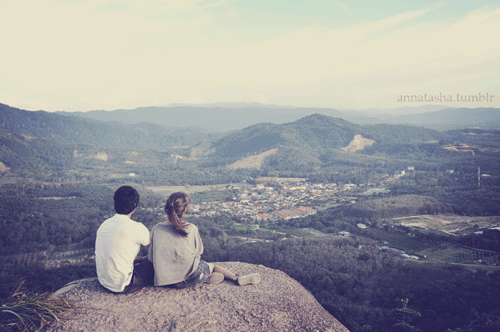 Sometimes it's just nice to get away from it all and venture in to the hills with the person that you love the most. No matter where in the country you live, there is always going to be at least once picturesque trail that you can explore.
No matter which of these surprises you try, I know both of you will have a great day together! Which of these surprises will you plan this year?
---
Comments
Popular
Related
Recent