7 Love Notes ✉️📝 to Leave around the House 🏡 to Make Your Man Feel the Love 💏💑 ...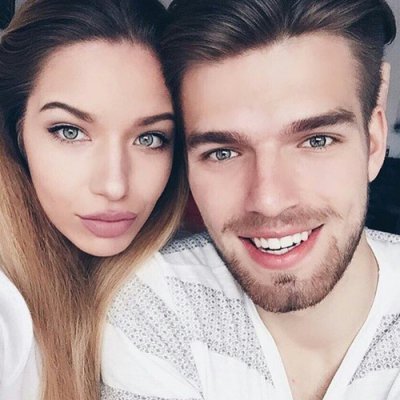 You don't have to write out a ten-page love letter with a quill in order to show your partner how much you love them. You can get the point across with a few words on a Post-it note. Leaving little surprises around the house will make your man's day. If you're interested in the idea, here are the different types of love notes that you should leave around the house for your partner to see:
1.

Song Lyrics

If you two have a special song, then you can write the lyrics down on a Post-it note and stick it to the bathroom mirror. That way, when he's showering, he'll have something to sing that reminds him of you. You could even set your iPod to play a certain song and leave a note on it that says, "Press play," so he can hear it.
2.

Foreplay Notes

If you two are sexually active, then you can foreplay through Post-it notes. All you have to do is scribble down some words that will get your man excited for the night ahead of him. You can write things like, "I can't wait to kiss you when I come home" or "Later I'm going to make you feel better than you ever have before."
3.

Little Things You Love

If your man is self-conscious about his weight, you can leave a note on the scale telling him that you love him the way he is. However, if you want to support his weight loss goals, you can leave a note on the ice cream container that says, "I know you can do it" in order to push him to eat something healthier.
4.

Treasure Hunt

Your notes can lead him to something even more special. You could place a note by his bed that says, "Look in the fridge for the snack I made you." You could also leave him a note with some pain relievers and water next to it for when he wakes up with a hangover.
5.

Pictures

Instead of leaving notes all around the house, you can print out some pictures to tape to the fridge and mirror. You can snap funny photos of you holding your dog in your arms, or you can take provocative photos of you in your lingerie. As long as no one else lives in the house, he'll be the only one who sees them.
6.

Funny Notes

You can leave funny little notes around the house that are meant to make your man laugh. If you two always watch Netflix together, then you can put a note on his laptop that says, "If you watch the next episode of Breaking Bad without me, you better tread lightly."
7.

A Simple "I Love You."

Those three little words sound simple, but they're incredibly meaningful. If you want to be blunt with your partner, you can just leave little notes in his briefcase or lunch bag that say, "I love you." Even though you could just text him the phrase throughout the day, there's something sweeter about writing it on a note in your own handwriting.

Your partner deserves to know how much you love and care for him, and these little notes are the perfect reminders! Have you ever written or received a sweet love note? What did it say?