7 Fun Ways to Work out with Your Fiancé ...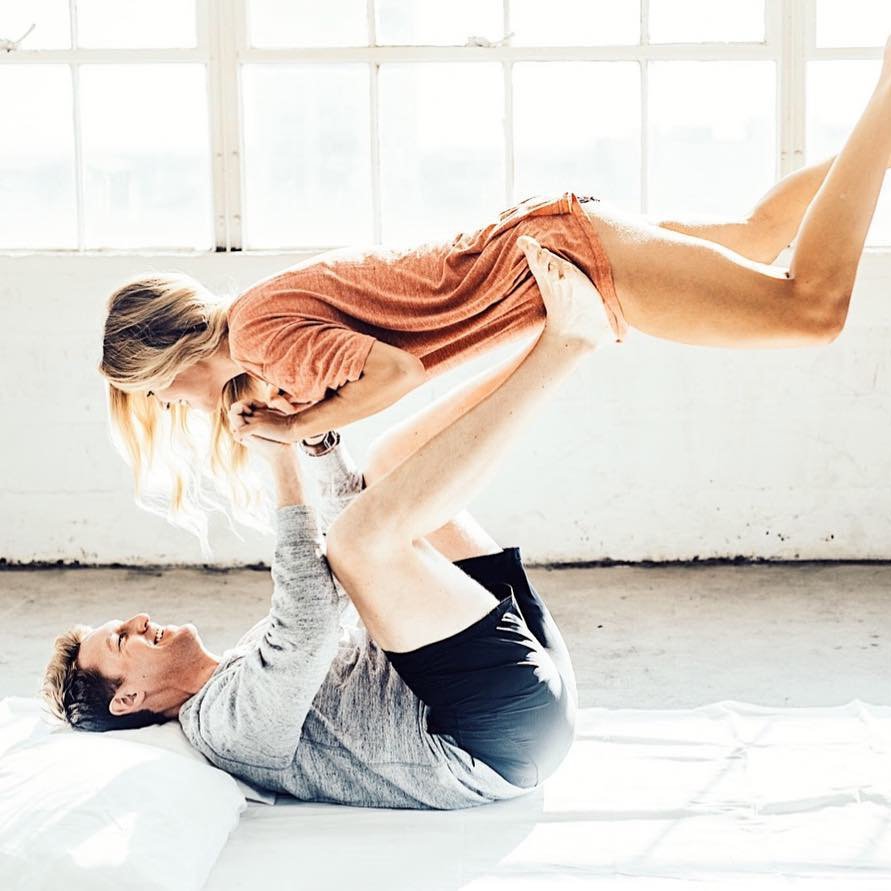 Getting in shape for your wedding is definitely easier, not to mention a whole lot more fun, when you make plans to work out with your fiancé throughout the months leading up to the big day. Looking for some interesting ideas to help kick-start your own fitness plan? Here are seven great ways to work out with your fiancé that helped me stay on track and will surely do the same for you.
As many of you dedicated racers already know, running is an amazing way to burn calories and tone up at the same time, making it by far one of the best ways to work out with your fiancé prior to the wedding. In addition to running on your own as a part of your regular workout routine, also consider signing up for a 5K or another type of race as a fun way to challenge yourselves to reach a new goal. Many cities are now even offering themed events like mud races and color runs, so find the one that sounds most exciting before hitting the pavement.
Going to the gym or doing couple-focused fitness moves at home gets boring after a while, so instead of sticking with the same old routine, sign up for a class that will help you both get in shape and have a good time while you're at it. Have you always wanted to learn how to play tennis? How about kick some major butt with martial arts? Visit the website for your local community center, gym or YMCA to find options that are both fun and in line with your budget.
3.

Arrange First Dance Lessons
Signing up for first dance lessons is a great way to make sure you'll shine on the dance floor, not to mention look fit and toned while you're doing it! While planning our wedding, my husband and I loved taking a group class that covered the basics of how to waltz, foxtrot and rumba. We then also took private lessons where we worked out a specific routine. All in all, it was a fabulous way to sneak in some exercise while learning something new.
Yet another good way to get fit while having fun is to head out for a weekend or evening bike ride with your sweetie. Don't own a set of wheels? Our area now offers a bike rental program, with racks set up in various places throughout the city, so check to see whether there's anything similar available in your own neighborhood.
Like biking, going for a hike is a nice way to unwind and enjoy the outdoors. While some couples might prefer to take on especially challenging trails, hiking can also be a low-key, relaxing activity depending upon where you go and how long or far you choose to walk. As always, just be sure to take the proper precautions, like wearing the right shoes and bringing along plenty of water.
6.

Choose Your Own Outdoor Adventure
Are you and your honey a fan of outdoor adventures? Plan a daytrip or weekend getaway that will allow you to do something you've always wanted to try, whether skiing, whitewater rafting, surfing or anything else that strikes your fancy. You'll have so much fun along the way, you'll hardly even remember you're working out!
For couples who love to travel, taking a trip together can be the perfect way to get some extra exercise while also escaping any wedding planning stress for at least a couple days. Walking and sightseeing are great ways to burn calories and stay on track with your fitness plan, and some cities even offer fun excursions like bicycle and walking tours. Just don't forget to also stick with your healthy eating plan while on the trip to avoid undoing any of the progress you've already made!
How do you like to work out with your fiancé? Have you tried any of the ideas listed here?
{{#comments_count}} Show Commnents ({{comments_count}}) {{/comments_count}}