Many of us are content that our partner bestows us with romantic gestures. Some of us are lucky enough to experience a grand gesture. There are few however, who receive a magnificent, awe-inspiring, envy-inducing tribute to or from our love. You might think that such astonishing displays are only for movies and romance novels but there are some real life tributes to love that are truly epic. You'll be hoping for something similar after you check these out.
---
1

Replica of the Taj Mahal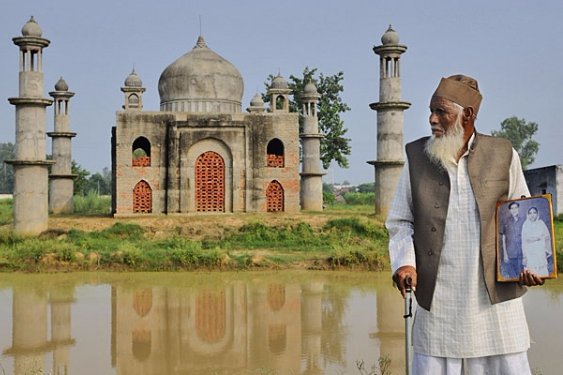 The Taj Mahal is probably the world's most famous public tribute to love. It is one of the world's most recognizable landmarks but it has been copied. It might be on a much smaller scale but it is no less epic to the people concerned. Faizul Hasan Kadari, a retired post master, is building a replica of the Taj Mahal around his wife's grave, in a small village in Bulandshahr in Uttar Pradesh in India. There is space for his grave beside her – hopefully he will have completed his construction by then.
---
2

The Coral Castle
Alongside the South Dixie Highway in Leisure City, Florida, USA stands a landmark of quarried stones. Although a lot of mystery surrounds the true story, the creator declared it was a tribute to his "Sweet Sixteen". It is known that Edward Leedskelnin was jilted by his fiancé just one day before the wedding, but it is the identity of the lady that is in question. Leedskelnin has never confirmed reports it was Agnes Skuvts and other reports suggest it was Hermīne Lūsis. He left his Latvian homeland, travelled to the US and built the Coral Castle. There is further mystery because fairy tales abound about how this slight-built man moved and managed 1,100 tons of rocks to create his monument to lost love. Leedskelnin himself claimed he uncovered the secret of how the Pyramids were built and that enabled him to move massive blocks of stone around. The power of love, maybe?
3

The Heart Meadow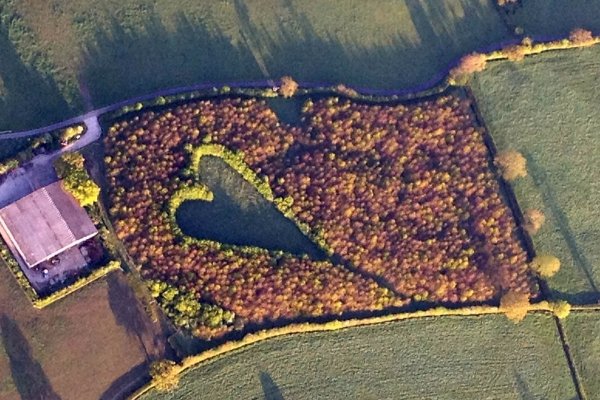 Only visible from the air and by satellite, the heart-shaped meadow was created by Winston Howes as a lasting tribute to Janet, his wife of 33 years. The shape was created by the planting of 6,000 oak trees in a 6-acre field on the family farm near Wicker, a village in Gloucestershire, England. The heart points towards Wonton Hill, Janet's childhood hometown and there's a bench there where Winston can sit and contemplate his love. In spring, a hedge of daffodils borders the heart adding a warm yellow glow.
---
4

Shibazakura Flower Garden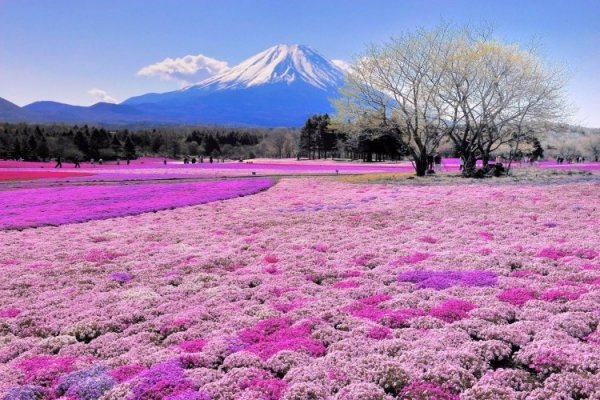 There are many beautiful flower gardens across Japan and we all love the sight of cherry blossom in full bloom, but none of them scream undying love like the Shibazakura Flower Garden. This gorgeous sight was created by Toshiyuki Kuroki for Yasuko, his wife of more than 30 years. Yasuko lost her sight due to diabetes and became depressed and withdrawn. Her hubby was inspired to plant the garden, and although Yasuko can't see it, she delights in knowing it is there and loves to spend time in the company of the thousands of visitors who come to see the beautiful pink flowers.
---
5

The Ladder of Love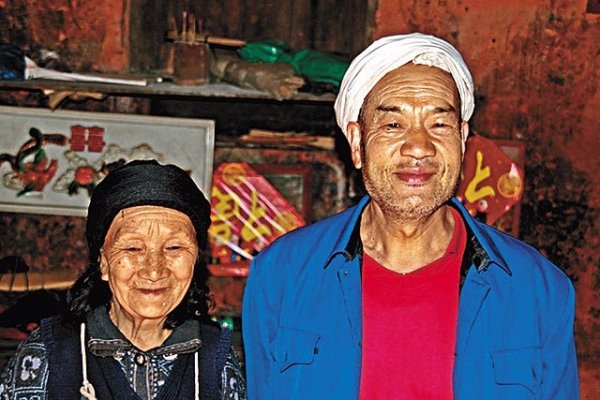 In 2001, a group of exploring tourists came across a set of 6,000 carved steps in a remote area of ChongQuing Municipality in Southwest China. The story is nothing short of a fairy tale. More than 50 years ago, 19-year old Liu Chaoquing fell in love with Xu, an older widowed woman (29 years). Knowing their relationship would be frowned upon, they eloped to a cave in Jianjing County. Life was simple and harsh but Xu began carving steps into the mountain so his wife could make the journey down easier. They raised seven children and Luis passed away at the age of 72, in his wife's arms. Chinese authorities have made their home and the steps a museum,
---
6

Love Letters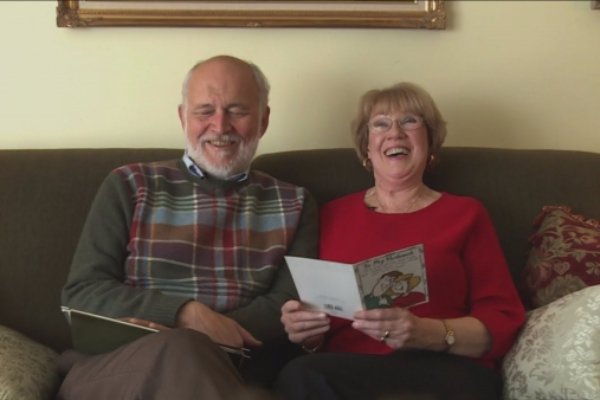 Did you enjoy The Notebook? You'll love this story then; It's so heartwarming. Outdoing Noah, Bill Bresnan wrote more than 10,000 love letters to Kristen, his wife of nearly 40 years. The man from New Jersey started writing them when they first started dating and wrote one every day, no matter where he was. They started out as scribbled notes in restaurants but developed into letters, each one always signed with "I love you, my Darling", two kisses and the infinity sign. The letters are kept in boxes in chronological order, in the attic of their home and Bill is still writing a new letter every day.
---
7

The Guitar-Shaped Forest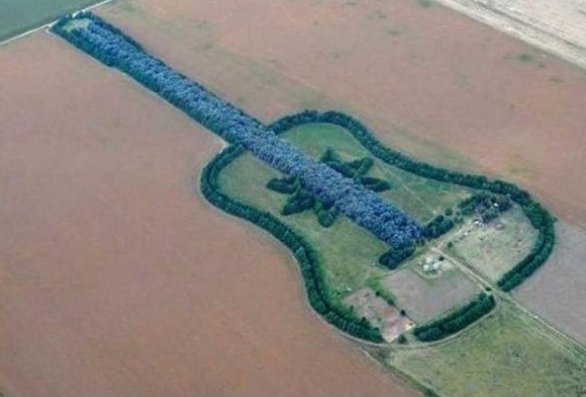 Pedro Martin Ureta was devastated by the loss of his wife. In her memory he created an impressive piece of land art – a guitar-shaped forest. The guitar was the favorite instrument of Graciela Yraizoz and it is lovingly created in different trees (mainly eucalyptus and cypress) to ensure the shape is fully discernible. Planted and cultivated over 30 years. Mr Ureta has only ever seen the installation on the Argentinian Pampas in photographs as he is afraid of flying. He loves to think that Graciela is smiling as she looks down on it. I say, if music be the food of love, play on.
All so beautiful, all so wonderful. Don't you wish someone would do the same for you?
---
Comments
Popular
Related
Recent