Relationships can be one of the best things in the world if you're happy and you believe you're with the right person, but there are also some signs you're with your partner for the wrong reasons. Sometimes you stay with someone for reasons other than happiness and love and that's not fair to them or you. If you notice any of these things happening in your relationship, it might be time to let go and move on.
Check out this list of signs you're with your partner for the wrong reasons to see if you use any of them to justify staying with your partner.
---
1

YOU DON'T THINK YOU'LL FIND ANYONE else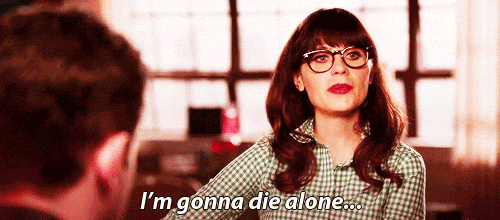 This can be a big thing for a lot of people and the fear of not finding anyone else is one of the top signs you're with your partner for the wrong reasons. Maybe you're shy and find it hard to meet new people, maybe you're getting older and worry that it'll be too late for you to find love again, or maybe you just worry that there's no one else out there for you.
Whatever your reason, it's not a good reason to carry on with a relationship you're not happy in. You never know what's around the corner, and by staying in your current relationship, you may miss the chance to find someone who would make you truly happy.
---
2

YOU'RE SCARED of BEING ALONE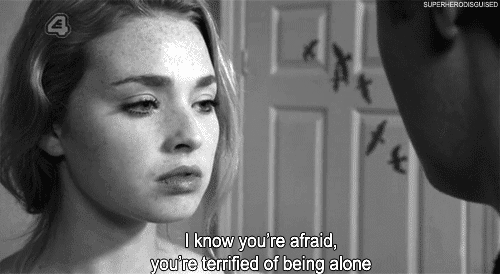 Some people enjoy their independence and don't feel like they need to be in a relationship to be happy, and that's fine, but some people really miss the connection they feel when they're in a relationship with someone and they don't like the idea of being alone.
Your partner is usually the person you call after a stressful day and snuggle up with on the sofa at night – you may want to stay with your current partner because you don't like the idea of having to cope with everything on your own.
Remember though, you have your friends and family to lean on, and although it may not be the same, it's better than being in an unhappy relationship.
---
3

YOU'RE WORRIED YOU'LL HURT THEM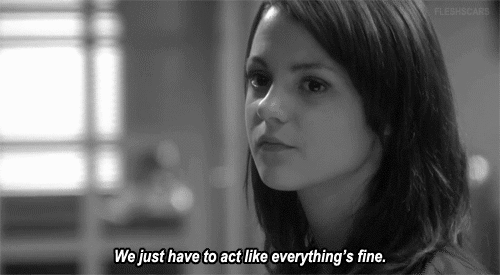 Maybe you're having doubts about the future of your relationship, but your partner is completely in love with you and totally unaware of how you're feeling. You know that ending things would break his heart.
You may not be IN love with your partner any more, but likelihood is you still care about him, so the thought of breaking up with him and causing him pain is a difficult one.
If this is one of your reasons for not ending it, try to realise that it'll only get harder in the long term and although it'll still hurt, it's better to be honest now rather than keeping him hanging on when you know it's not going anywhere.
---
4

YOU DON'T WANT to LOSE Him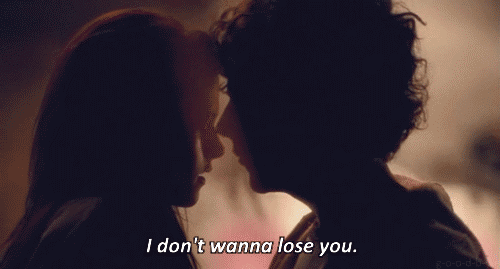 This is especially relevant if you were friends with your partner before you two got together.
Friendship can be a great basis for a relationship, however, it's likely that if the relationship ends you won't be able to just go back to how it was before.
This is one of the hardest things because you may not love your partner the way you used to but the thought of losing him and not having him in your life anymore can be really hard.
Your partner may want to remain friends though, and once you've both had a bit of time to get over the breakup, you may be able to maintain a friendship. It doesn't always work, but it's possible.
---
5

IT'S EASIER to SAY NOTHING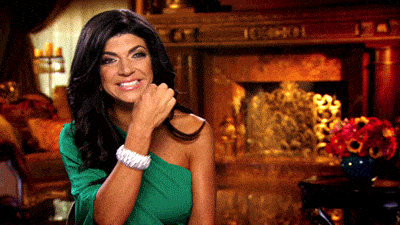 You may feel like a breakup would be too hard and it's easier for both of you if you just ignore your feelings and say nothing about it.
You may be going through a stressful time and think that this would only add to it, you may have a house together or a joint account and the thought of re-organising the practical side is too much.
For now it may seem like it's easier to say nothing, but it will only get worse in the long term. If there are some difficult reasons why now is a terrible time to end it, then maybe hold off a little while, but as soon as things get better you should try and be honest.
---
6

YOU DON'T WANT ANYONE else to HAVE Him

This is a really selfish reason and one that many of us would be really ashamed to admit to thinking, but sometimes we might.
You may not want to be with your partner anymore, but sometimes the thought of him starting a relationship and building a new life with someone else can really hurt, especially if he does it all while you're still single.
The main thing to remember is that if you care for your partner at all, you should want him to be happy and if you know that if he stays with you he won't be happy, you should give him the chance to find someone else.
7

YOU'RE SCARED of WHAT HAPPENS NEXT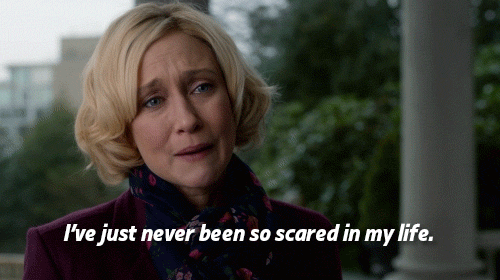 This is particularly relevant if you've been with your partner for quite some time.
You become so used to your routine, your role and your general life with this person that when you think about what your life might be once you end the relationship, you become nervous. You may not have known anything else for so long and, to some degree, you're going to have to start over.
It's definitely a scary thought, but try to think of it as an opportunity rather than a fear. Nothing in life is ever certain so be brave and take the risk.
---
Comments
Popular
Related
Recent