15 Holiday Gifts for Your Boyfriend ...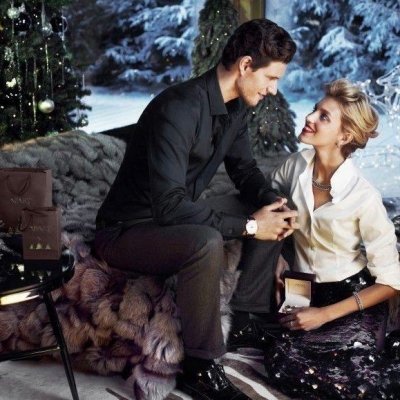 Some people aren't aware of all of the fabulous holiday gifts you can get for your boyfriend. The holidays are a special and joyous time to celebrate those around you. Regardless of if you've been dating for 6 months or 6 years, here are 15 holiday gift ideas for your boyfriend.
Sentimental holiday gifts for your boyfriend are my favorite. Something as simple as a picture of you two for his desk is an easy way to show you care and that you're thoughtful.
Homemade coupons are a cute, inexpensive, and unique gift. You can make a coupon for a home cooked dinner, a massage, or anything you (and he!) might fancy.
3.

A Night out with the Boys
If you want to be a really, really good girlfriend, and surprise your man, get him a gift certificate for a steak dinner for him and two friends. Great food + good company = a fun night out. He'll be surprised, excited, and it'll be the last thing he expected.
The same way men know we'd love an extra few classes of Soul Cycle, he too would love an unlimited month of his favorite type of workout.
There's a magazine for every different type of man. Whether he's a Sports Illustrated, Rolling Stone, Forbes, or Business Week kind of guy, purchasing him a magazine subscription enhances his hobbies and is something he probably wouldn't get for himself.
Is your man a beer lover? He can be a beer snob and bring his drink to the next level with this creative gift.
Beer of the month club is the kind of gift that keeps on giving. You can never go wrong with this one.
Every man needs to own at least one flask in his lifetime. Get your man an engraved flask, and he'll think you're a cool girlfriend.
Does your partner like golf? Does he want to learn how to play? If so, give him the gift of golf.
If your boyfriend likes sports, gift him with two tickets to a game. Not only does he get an awesome gift, it's an excuse to go out with the guys and let off some steam.
If your boyfriend likes fashion, a statement belt is an essential gift. Women judge a man on his belt all the time, so make sure he's judgmental ready.
A tie is a bit of a cliché gift, I know. But a man's appearance says a lot about who he is. So you want to make sure he looks very spiffy all the time.
99% of men shave. What better gift to get him than something he can use multiple times a week, and think about you every time he does it?
Cuff links are an essential part of a suit. They're a classic gift that he'll love (and have!) forever and ever.
Shoes are important too. Most men don't think to go out and buy a new pair of shoes. Save him some time and get him a brand new pair of shoes.
Here are 15 gifts in every budget. Do you have any special gifts to add?
{{#comments_count}} Show Commnents ({{comments_count}}) {{/comments_count}}