7 Surprising Things You Might Not Know about Love ...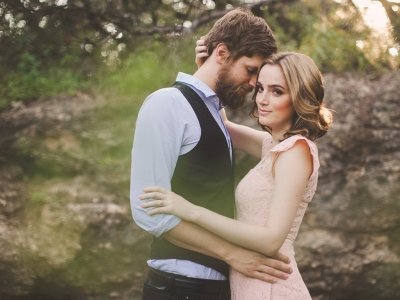 I must tell you that there are quite a few things you might not know about love. I didn't know them either, until I came across a very interesting article written by Barbara Fredrickson, who is the Kenan Distinguished Professor of Psychology and director of the Positive Emotions and Psychophysiology Laboratory at the University of North Carolina at Chapel Hill and also the author of an amazing book, "Love 2.0: How Our Supreme Emotion Affects Everything We Feel, Think, Do, and Become." Even if you think that it's more important to feel than think sometimes, you should still be aware of these next few things you might not know about love:
1.

It Can Be Hard to Talk about Love in Scientific Terms
One of the most surprising things you might not know about love is the fact that it can be hard to talk about it in scientific terms because everyone has strong, pre-existing ideas about it. You may be surprised to find out, but apparently love isn't romance, isn't sexual attraction and isn't that special bond between you and your family. As your body experiences it, "it's a micro-moment of connection shared with another."
2.

"Making Eye Contact is a Gateway for Love"
I couldn't agree more with what Barbara Fredrickson said: "Making eye contact is a gateway for love." In her opinion, your body has a built-in ability to catch other people's emotions and that "Meeting eyes is a key gatekeeper to neural synchrony." Well, she defines love as a micro-moment of connection shared with other people, so this way, your prospects for love are quite limitless. They don't say that "eyes are the windows to your soul" for nothing.
3.

Love Fortifies the Connection between Your Brain and Your Heart
Apparently, love really fortifies the connection between your brain and your heart, thus making you healthier. A lot of research has shown that people who love more and who are more sociable live longer and have healthier lives. Barbara Fredrickson and her research team discovered that love actually improves the function of the vagus nerve, the connection between your brain and your heart, so they say through this discovery that love basically acts like a nutrient to your health.
4.

Your Immune Cells Reflect the Effects of Your past Loves
This came as a big surprise for me too, but apparently your immune cells reflect your past experiences of love. Barbara Fredrickson says that "the ways that your genes get expressed at the cellular level depends mightily on many factors, including whether you consider yourself to be socially connected or chronically lonely." Her team also investigates the cellular effects of love, testing if the people who love more will also improve their immune system.
5.

You Shouldn't Take a Loving Marriage for Granted
Love is something you should re-cultivate every day and you shouldn't take it for granted! It's a very special bond that ties the two of you and it has some spectacular effects on your overall well-being. So, learn to cherish what you two have and always work on your relationship, even if you think you don't need to.
6.

Love and Compassion Can Be One and the Same
According to Barbara Fredrickson, love and compassion can be one and the same since "You can experience a micro-moment of love even as you or the person with whom you connect suffers." In her opinion, love doesn't require you to suppress negativity, just to be kind and empathetic, because compassion is a form of love when suffering occurs. So apparently, you mustn't always feel happy to feel love even if these two emotions might seem related sometimes.
7.

Small Emotional Moments Can Have a Large Biological Effect
I was quite surprised to find out how big the effect of a small emotional moment on your overall health status and on your well-being really is. Apparently there's "an upward spiral between your social and your physical well-being." Those micro-moments of love will not only make you healthier but by being healthier, you will be able to increase your capacity for love.
So, these are some of the most intriguing things I found out about love that I absolutely had to share with you. I highly recommend you to read that article or the book if you can get your hands on it. Do you know any other surprising fact about love we might not know yet? Please tell us about them in the comments section!
Sources: edition.cnn.com
{{#comments_count}} Show Commnents ({{comments_count}}) {{/comments_count}}