Websites That Will Help Keep Your LDR Alive and Kicking ...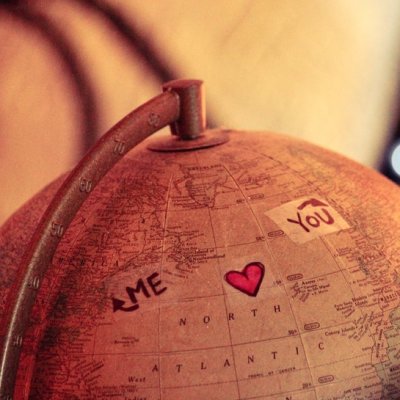 It's hard work keeping a long distance relationship alive. You both have to be totally committed and make time to connect with each other when you aren't able to physically meet. There are plenty of websites, apps and social platforms where you can talk to each other face to face, but an LDR needs more than just conversation. These websites will help enhance your LDR and improve your connection to each other. There are even sites where you can do fun things as if you're actually together!
This is a great site that enables you and your partner to enjoy a date night even if you are far apart. You can create a virtual room where you watch movies and shows together.
If you and your partner are the kind of couple that loves to go to a karaoke night together, then Karaoke Party is definitely the site for you. You can record songs to send one another and can compete in singing battles!
Continuing with the musical theme, Ohm Studio is a song making program that allows people in different places to collaborate in real time. Do you want to make sweet music together?
Typewrite is a nifty online program that lets you and another person write and collaborate in the same virtual space. Perfect for writing love notes to each other.
If you are talking on the phone and want to show each other different things, then use Same Surf to be able to have a mirror image of each other's browser - it's so much easier than having to read out URLs!
If the clouds are hanging over your hometown and dampening the romantic spirit, hit up this site and you can stargaze together (while apart) to your heart's content.
ReadUp is perfect for couples who are reading a book together but are apart and want to do it in an organized way. You can track progress and share thoughts.
If you happen to have fallen in love with somebody from another country, then Verbling is a great site for attempting to learn the language in a positive and interactive way.
This is a fun website that you and your partner can use to share your romantic feelings in a more creative way; you don't have to be Van Gogh!
This is a great resource to use if you and your partner are looking to take up a hobby together but don't fancy venturing out.
If your man happens to be on the other side of the world and you miss him, you can take some comfort by looking for his location at the Earth Cam site.
This is a specific app for those of you who have partner that work on ships, but it's handy and it can bring great peace of mind.
Long distance relationships can often revolve around planes and flying, so keep on top of your romance by checking on plane finder when he's up in the air.
Concert Window is a wonderful site that allows you to have a memorable night in with your partner watching any number of cool love music shows.
If you like the idea of getting a pet but aren't quite there as a couple yet, you can test the waters by virtually playing with cute shelter animals from your own home.
Eternal Sunset is a really cute site that allows you to share a special moment with your loved one even if they are on the other side of the world.
17.

Night Walk with Google
If you are apart but want to experience a romantic night walk in foreign city, just head over to Google and they can make it happen.
Have some silly online fun with your loved one by playing a round of two of charades; a classic game that never goes out of style!
Flora2000 is a premium site for flower and gift delivery, so you can show your loved one that you care even if you can't be together right now.
We'd love to hear of any more websites you use in your LDR.
{{#comments_count}} Show Commnents ({{comments_count}}) {{/comments_count}}