Love is definitely in the air at the moment, and there are stories of amazing love letters absolutely everywhere. From Nicole Kidman revealing the secrets of her apparently uber-romantic husband Keith Urban to Elizabeth Taylor's letters to her first fiancé at 17 and even those saucy war-time letters from a British soldier to his wife that were auctioned recently, there have certainly been some amazing love letters to enjoy. Check these out, and give yourself that warm loved-up feeling.
---
1

Elizabeth Taylor…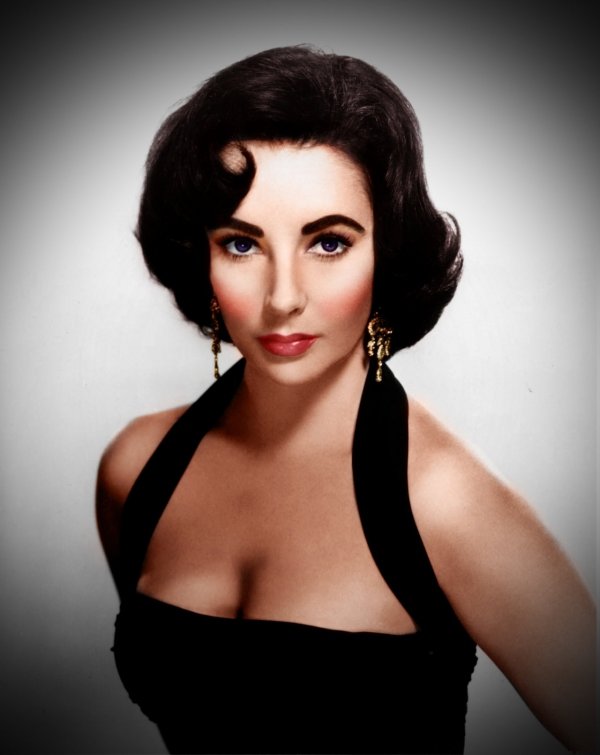 Elizabeth Taylor wrote such amazing love letters that a collection she wrote for William Pawley Jr, her fiancé at the age of 17, sold for $47,000 at an auction in 2011. The collection featured 66 letters from Elizabeth herself, alongside 20 letters from Elizabeth's mother which implored 28-year-old William to leave her daughter alone. "I want our hearts to belong to each other throughout eternity – I want us to be 'lovers' always. Even after we've married seventy-five years and have at least a dozen great-grandchildren," Elizabeth wrote in one letter, before turning more hostile in later letters: "I received your wire this morning about sending the ring and bracelet to New York. I have the ring on now, it is sparkling so beautifully in the sunshine. I suppose this will be the last time I have it on, at least for a while, so take good care of it Darling. My heart is embedded right there in the center of it."
---
2

Marilyn Monroe…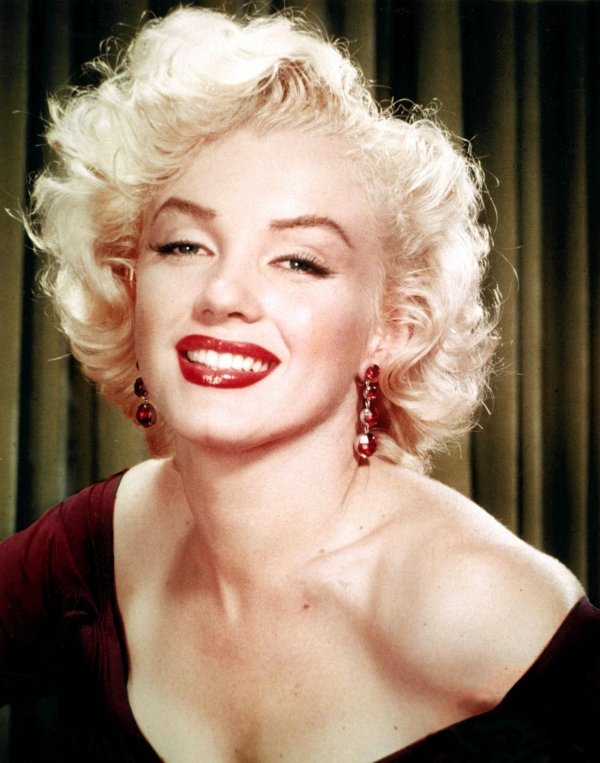 Another Hollywood starlet who is more than well known for her love life, letters written by Marilyn are also worth a fortune at auction. Auctioneer David Hunt found a previously unread note written by Marilyn to her husband of nine months, Joe DiMaggio, tucked inside the lining of one of his wallets. It had been written in 1954, and read: "Dear Joe, I know I was wrong! I acted the way I did and said the things I did because I was hurt – not because I meant them – and it was stupid of me to be hurt because actually there wasn't enough reason – in fact no reason at all. Please accept my apology and don't, don't, don't, don't be angry with your baby – she loves you. Lovingly, your wife (for life) Mrs J.P.DiMaggio."
---
3

Ronald Reagan…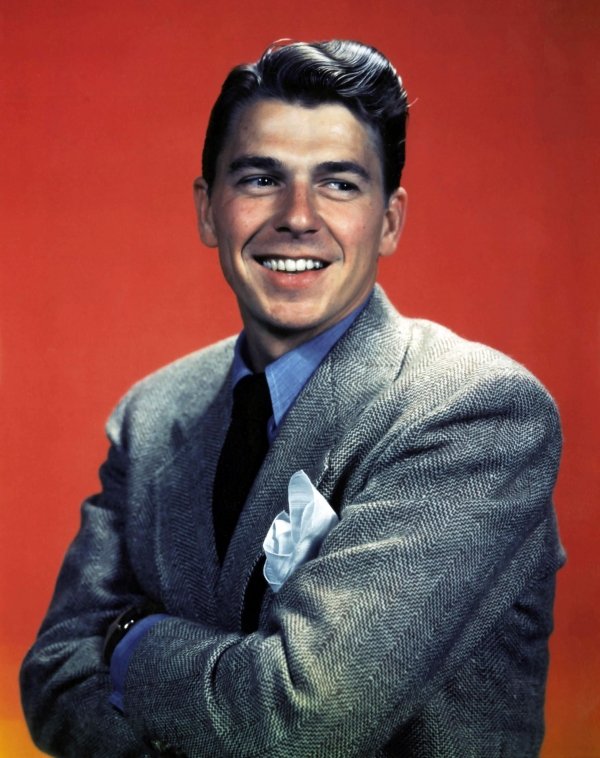 Fancy a letter written by a famous man? Ronald wrote his wife Nancy Reagan a series of letters, including a very expensive collection written when Reagan was the Governor of California, and the couple were celebrating their 20th wedding anniversary. Reagan wrote: "The important thing is I don't want to be without you for the next 20 years, or 40, or however many there are. I've gotten very used to being happy and I love you very much indeed. Your husband of 20 something or other.'' Cute.
---
4

Johnny Cash…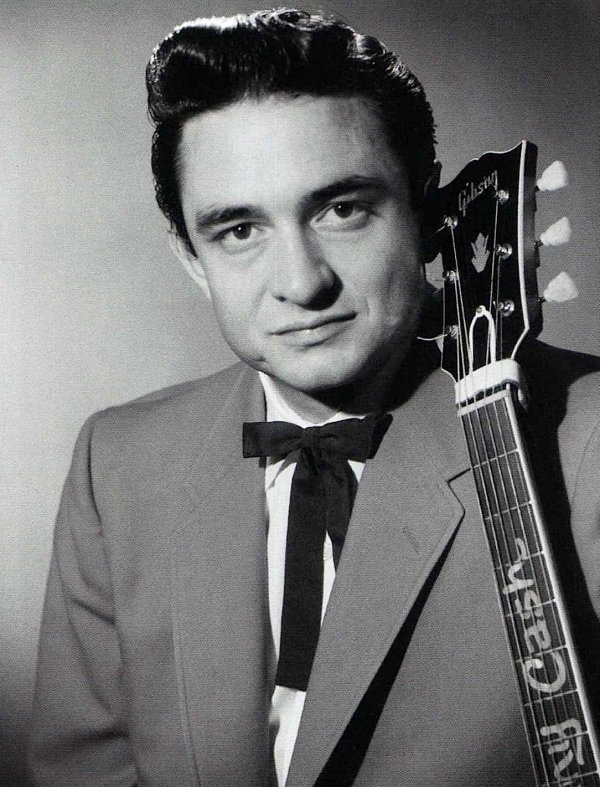 Back in 1968, 12 years after their first meeting on the stage of the Opry, June Carter and Johnny Cash got married. Their engagement lasted just a week, but they remained together until June died, 35 years later. Shortly afterwards, Johnny wrote: "I love June Carter, I do. Yes, I do. I love June Carter, I do. And she loves me. But now she's an angel and I'm not. Now she's an angel and I'm not." Johnny's anguished notes are considered very valuable now, especially as Johnny died just four months after June's death.
---
5

Zelda Fitzgerald…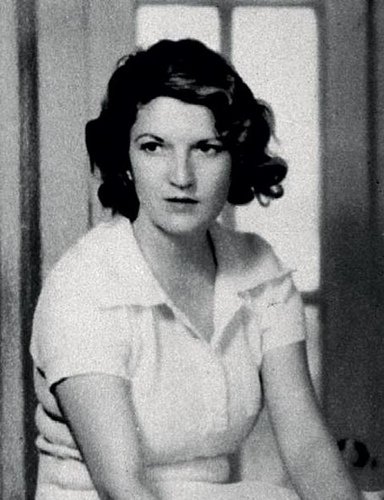 If you saw The Great Gatsby at the cinema recently, you'll recognize these names. The writings of F. Scott. Fitzgerald really captured the culture of the 1920s. Much of the fame surrounding him focused on his battle with alcohol, and his wife's fragile mental state. This letter written by Zelda to her husband just before their marriage in 1919 showed how devoted the pair were: "Please, please don't be so depressed. We'll be married soon, and then these lonesome nights will be over forever, and until we are I am loving, loving every tiny minute of the day and night. Maybe you won't understand this, but sometimes when I miss you most, it's hardest to write – and you always know when I make myself – Just the ache of it all, and I can't tell you. If we were together, you'd feel how strong it is. You're so sweet when you're melancholy. I love your sad tenderness when I've hurt you, that's one of the reasons I could never be sorry for our quarrels, and they bothered you so – Those dear, dear little fusses, when I always tried so hard to make you kiss and forget…"
---
6

Napoleon…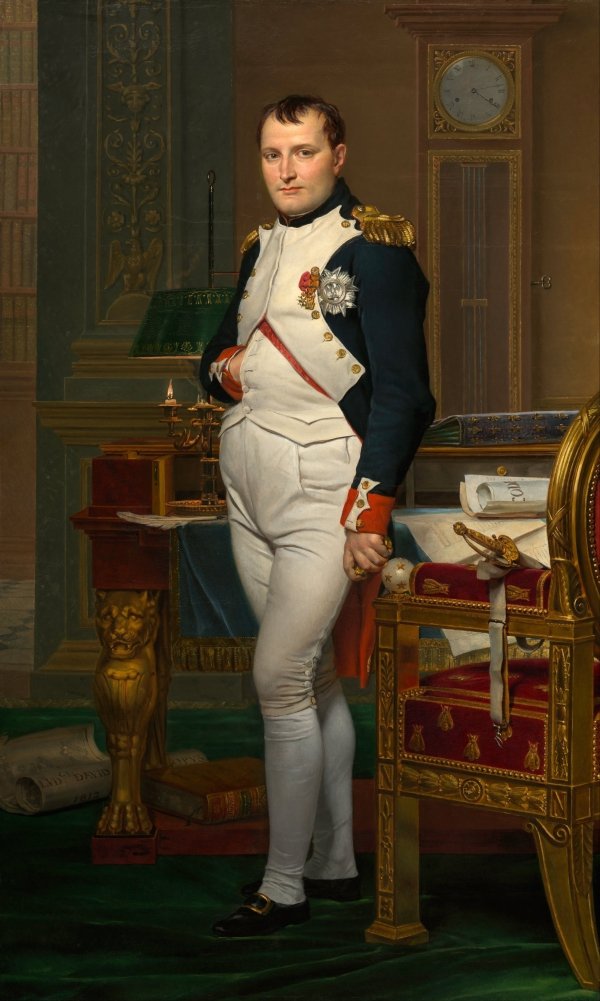 Yep, even Napoleon had a romantic side. Writing to Josephine, the naval legend said: "Since I left you, I have been constantly depressed. My happiness is to be near you. Incessantly I live over in my memory your caresses, your tears, your affectionate solicitude. The charms of the incomparable Josephine kindle continually burning and a glowing flame in my heart. When, free from all solicitude, all harassing care, shall I be able to pass my time with you, having only to love you, and to think only of the happiness of so saying and of proving it to you?" It seems Napoleon was quite the romantic.
7

Aldershot…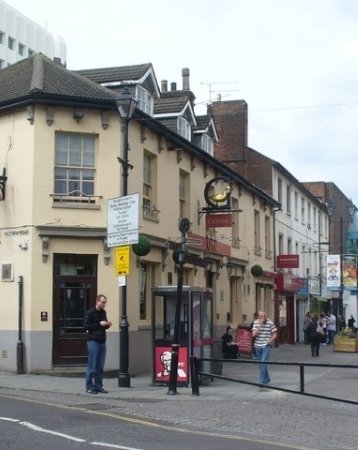 About an hour from London is a little military town called Aldershot. 300 amazing love letters were found there recently, having been sent from a soldier based there back to his wife during WW2. The letters tell a tale of passion and yearning that is both touchingly innocent and surprisingly risqué in places, despite the couple's determination to "save themselves" until marriage. The first letter from Brian back to his wife Katie reads: "My dearest darling. When you read this, I will have gone – my poor old jam tart is aching with sadness. This little bit of our lives in Graz has been the most perfect thing that has happened to me, my Booful one. I can't believe that the Gods would have been so cynical as to allow us to be so completely happy if they don't mean us to have a future as well. So just go on loving me, as I love you, and go on trusting us as we have always done. Your very own, Brian." As time passes, Brian references Katie's letters: "Boofuls, I loved the bit of your letter when you said you were sewing some special undies for our future. I'm sure they are lovely and I swear I'll handle you as gently as if you were a piece of Dresden china when you've got them on. And I promise we won't have a ripping time." An amazing glimpse into the past!
These amazing love letters have me wanting to reach for some writing paper – what a lovely way to commemorate your feelings for someone. Can you imagine future generations reading through our texts or emails with such interest?! So make someone's day, and send them a love letter instead. Romantic and sure to put a smile on your face.
---
Comments
Popular
Related
Recent