I recently wrote an article about date night ideas for married couples and upon seeing all of the fantastic comments it received, I decided to do another one! This article is a bit different, these date night ideas for married couples involve date-like activities you can do at home. I know that with a tight budget and/or kids, it's often hard to get out of the house to go on a date, but that doesn't mean you can't enjoy the time you have together and make it as romantic and fun as possible!
---
1

Water Fight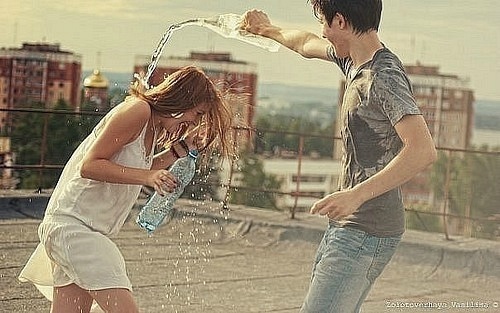 I know this sounds like one of the most ridiculous date night ideas for married couples, but don't turn it down, it's incredibly fun! My husband and I have a cat and we keep squirt bottles full of water around the house so that when she acts up, we can give her a spritz to calm her down. Quite frequently one of us will grab a water bottle and squirt the other one, leaving the victim running for a water weapon of their own! We chase each other all over the place, spraying each other until we're drenched. Sure we get the place a little damp, but it's just water, it'll dry out. Trust me, a grown up water fight is incredibly fun!
---
2

Dinner and a Movie in the Living Room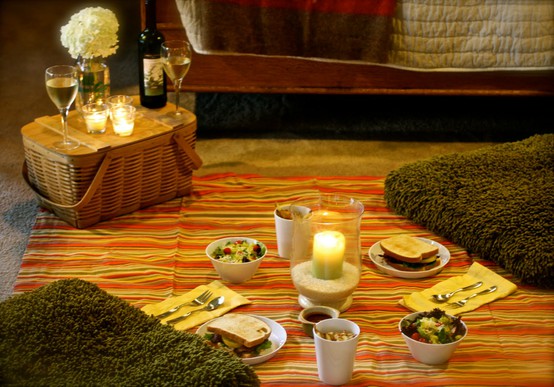 You don't need to go out to enjoy the classic dinner and a movie date. With Redbox, Netflix, Hulu, Blockbuster, online streaming and even free movie rentals from most libraries, there are unlimited supplies of movies you can watch for a very minimum fee! If you want to kick back and relax, order delivery or take-out from your favorite restaurant, but if you're feeling creative then the two of you can make a delicious dinner together before you sit down to enjoy it!
Trendinig Stories
3

Massage Night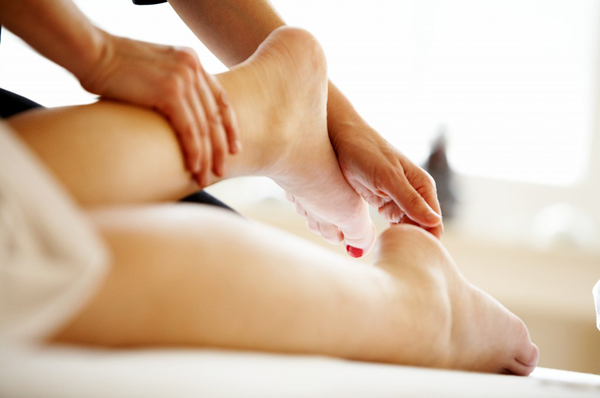 Giving a warm oil body massage to your spouse is easily one of the most erotic things you can do together. After the kids are in bed for the night, lock yourselves in your bedroom, lay a couple towels down on the bed to keep the oil off of your sheets and strip down! You can find awesome "How to Massage" videos on YouTube, or just do what feels natural. After one of you has had their full body massage, it's either time for sex or time to switch!
---
4

YouTube Karaoke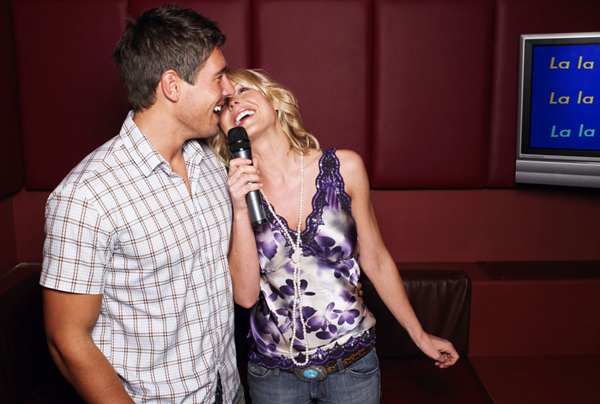 If you're a couple that used to enjoy the Karaoke bars before there were kids in the picture, this is a perfect at home date night idea for you! Take turns singing Karaoke to each other! Search for whatever songs you want to sing plus the word "karaoke" on YouTube and you will find a plethora of videos you can sing along to! You can even rate each other's performance and declare a winner at the end.
---
5

Breakfast in Bed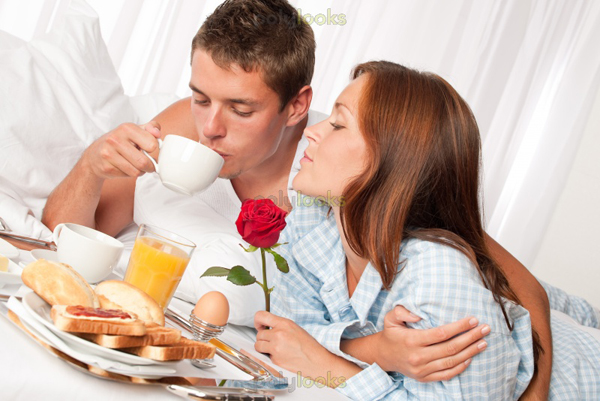 Everyone loves being served breakfast in bed in the morning, but with little ones around, that's not always a possibility. Is there anything better than breakfast for dinner though? Feed the kids at the normal time and get them into bed before making some delicious pancakes and bacon, or whatever you love, then get into some snuggly jammies and crawl into bed together to enjoy a yummy breakfast in bed for dinner. Eat by candle light or set up your laptop and play a movie you both love.
---
6

Stargazing and Sundaes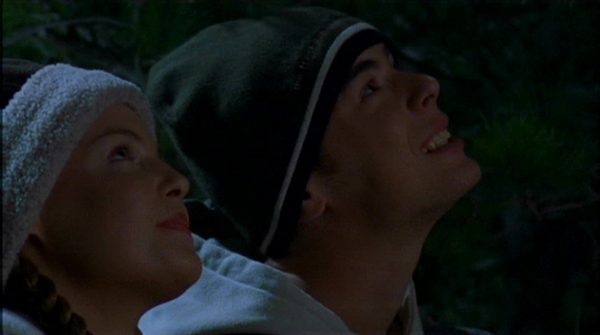 If you have a deck, a patio or a roof you can climb onto, lay out a soft, comfortable blanket for stargazing. Before you lie down to marvel at the gorgeous twinkling lights in the sky, make a giant sundae to share complete with hot fudge and whipped cream!
---
7

Fancy Dance Party for Two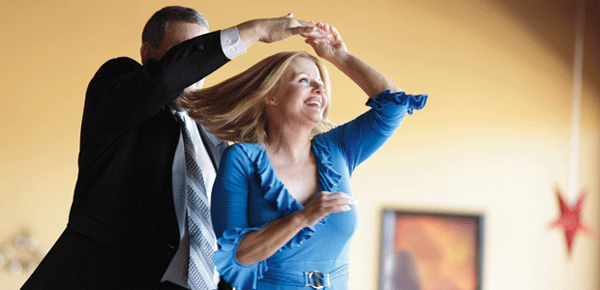 Do you remember how much fun prom was? How fancy you felt dressing up in your ball gown and having an elegant dinner? An event like that as an adult costs an arm and a leg, but not if you have your own private dance. If you still have your prom dress, or wedding dress for that matter, or heck, even a simple skirt and shirt, dress up in whatever way makes you feel the most beautiful! Put on some sweet smelling perfume, put on a playlist of romantic songs that the two of you enjoy and dance the night away! You can have a special candlelit dinner beforehand and you don't even need to splurge on a hotel room since your bedroom is only a few feet away!
Don't think for one second that just because you're married and possibly have kids, you can't have a fun and romantic date night. These date night ideas for married couples will allow you to stay home, so no babysitters needed! Try one, or strive for completing the whole list! What amazing date night ideas can you come up with?
---
Comments
Popular
Related
Recent