If you want to make your man feel special, buy him personalized anniversary gifts. He'll know that you planned the present ahead of time, since it takes a week or so to have something ordered and delivered to your home. He'll also appreciate the uniqueness of the gift, so go search the web for some personalized anniversary gifts or buy one of the following examples.
---
1

Message in Bottle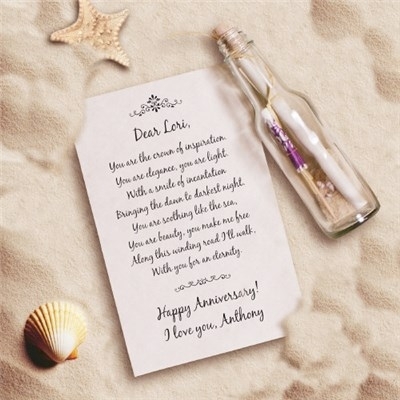 If you and your boy like to go to the beach, this is the gift for you. You can write out a love letter that says anything you want. It's a fancy way of telling him how much you care without the help of Hallmark. You can purchase one at gifts.personalcreations.com or invitationinabottle.com. If you're aiming to buy personalized anniversary gifts, the simplest ones can be the best.
---
2

Pillowcases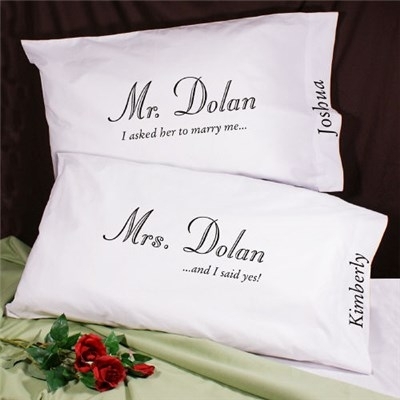 If you want to personalize a pillowcase, there are a few ways you can go about doing so. You can either have a photo of the two of you printed onto it, or have your names written across. There are different styles and colors to choose from, so make sure the cases match the rest of the bed. You don't want it to clash with the covers. Try searching through giftsforyounow.com or personalcreations.com to find what's right for you.
3

Photo Frame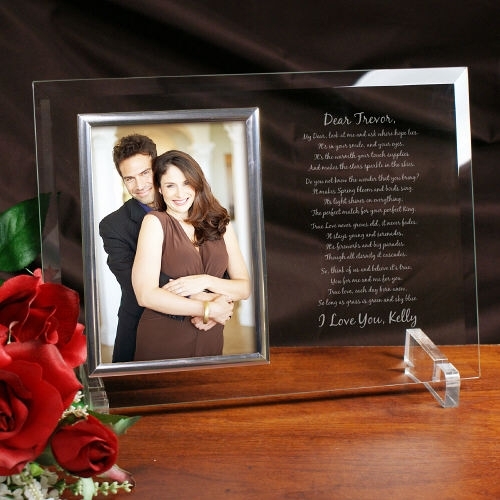 This has been done time and time again, but that doesn't take away from the fact that it's a great gift idea. You can have a picture frame engraved with whatever words you want: a poem, song lyrics, or words from your own heart. Then you get to choose a photo to go inside of the frame. You can pick something romantic to go with the sappy theme or use a silly shot to counteract the mushiness. Go back to giftsforyounow.com to create your own frame.
---
4

Jigsaw Puzzle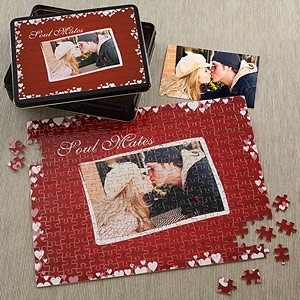 If you have a guy that enjoys puzzles, order him a personalized one. You can buy one in the shape of a traditional puzzle or in a heart shape. He'll get to have fun putting it together and can admire the photo once it's complete. Go to personalizationmall.com to make your own puzzle or even a rubik's cube. If your boyfriend or hubby likes to use his brain, he'll be thankful for the new challenges.
---
5

Cases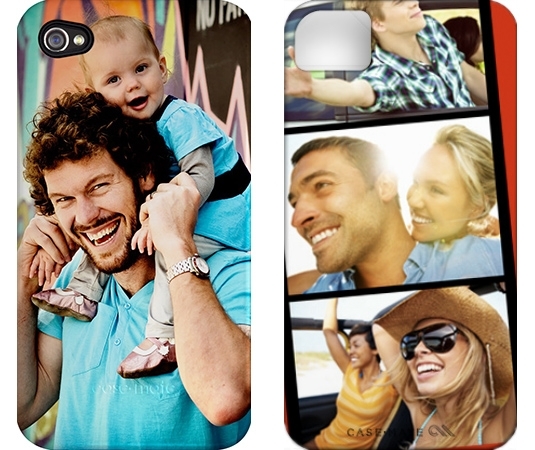 Who doesn't own a bundle of electronics? Buy a phone case or laptop sleeve for your partner's gadgets. Use a photo of the two of you or of his favorite television show. Whenever he looks down at his electronics, you'll pop into his mind. Check out zazzle.com if you're interested in creating a case or a variety of other personalized gifts.
---
6

Clothing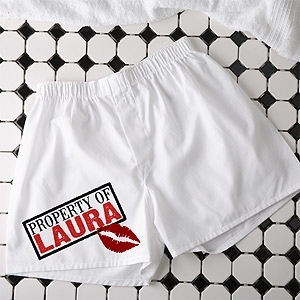 You can always buy a hat, shirt, or pair of boxers to show your man how much you care. Buy a piece of clothing on redbubble.com that has a reference to his favorite show. You might not want to make the shirts or hats too romantic if you want him to wear it out in public, so stick to something lighthearted. You want his gift to be practical, after all.
---
7

Miscellaneous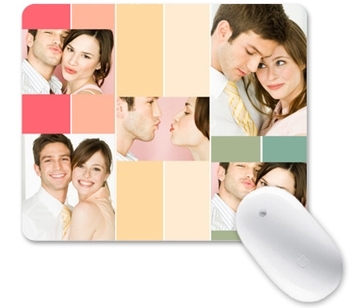 Playing cards, mouse pads, mugs, and coasters are all great gift ideas. You can easily find any of them online and design them to your liking. Go to shutterfly.com to buy whatever your heart desires. Whatever you choose, your boyfriend won't be disappointed, so don't be afraid to splurge.
Try to find the gift that best fits your boyfriend's personality. Do you have any other gift ideas? What's the best gift that you've ever received?
More
---
Comments
Popular
Recent