Some couples are cheesy. Even people who aren't cheesy as a general rule can get a little mushy when they're coupled up. Since making things Instagram official is a must for many millennial couples, it makes sense that the app is overflowing with romantic photos that are so cheesy, you can practically smell them. I say this as someone who regularly posts the cheesiest, soppiest, sappiest photos with her wife. Nothin' wrong with that. Are you and your lovah Instagram official? If so, I bet you'll fall prey to one or more of these cheesy relationship moments that always pop up on the 'gram.
---
1

The Standard Couple Selfie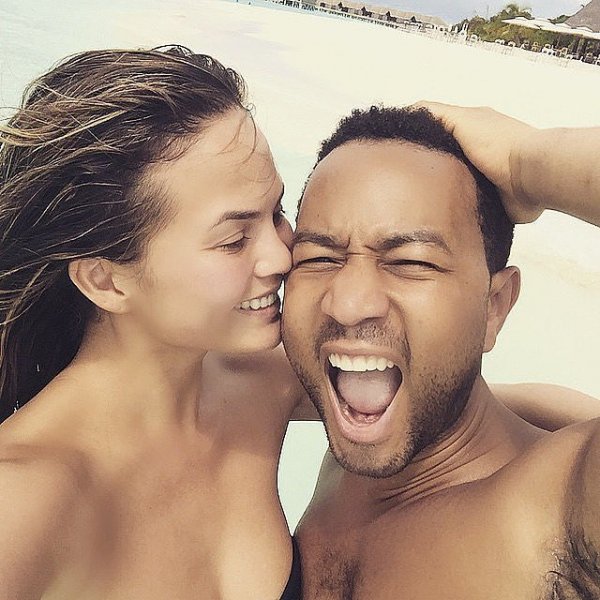 You know the one. You and your boo, candid but still gorgeous, showing off how #blessed you are. That being said, though … how precious are Chrissy and John, for real? They're so in love!
---
2

The Hand Holding Shot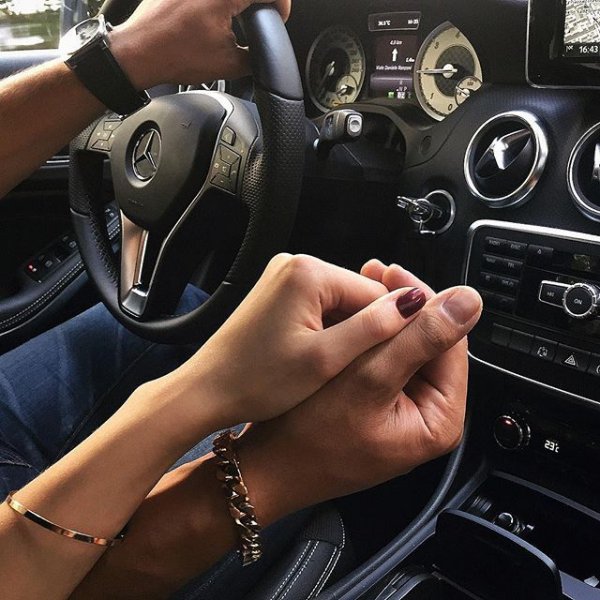 Caption idea: "Because the spaces between my fingers are right where yours fit perfectly." Special prize to anyone who can Name That Song.
3

Legs in Laps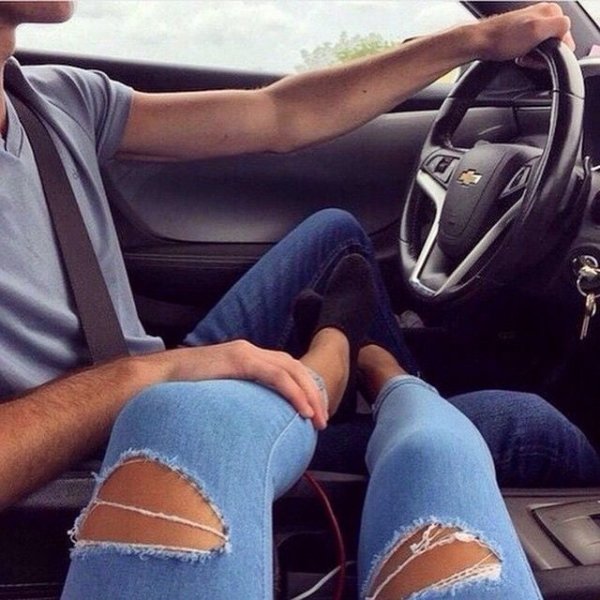 This sweet, cheesy shot has several variations. I particularly love the photos where the legs are so tangled, you can't tell where one person ends and the other begins.
---
4

Lovers in Laps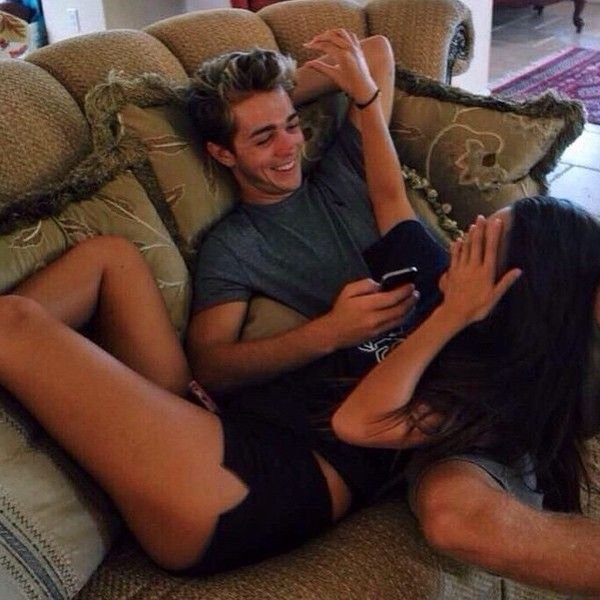 A snap of your boo sprawled over your lap is pretty much a must, especially when you want to show off how happy and fulfilled you are.
---
5

The Mirror Selfie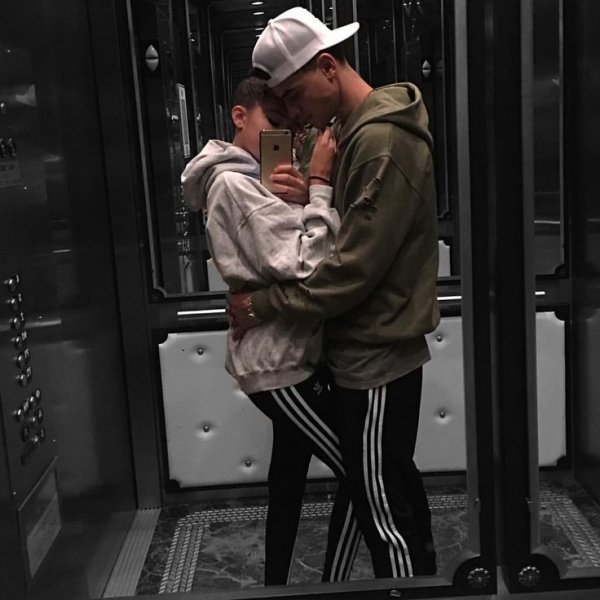 Usually snagged in an elevator, but any spot with a full-length mirror works.
---
6

Helping Hand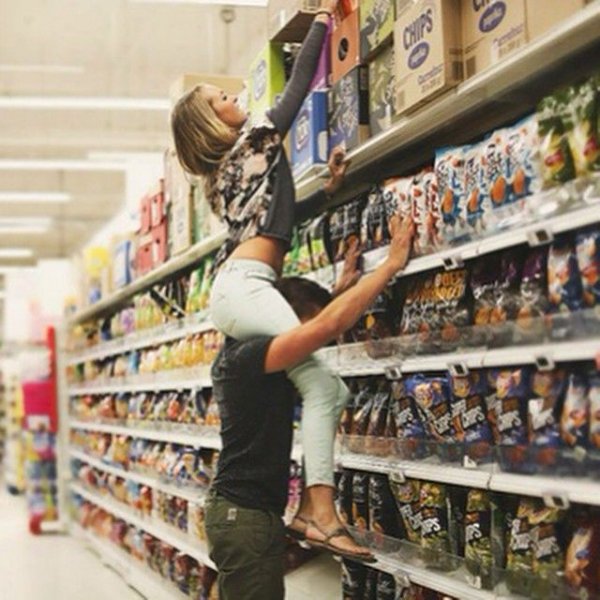 There are not enough of these shots – I say that only because I know the short struggle. Heather never lets me do this, though. She just laughs at me and then gets whatever I'm reaching for herself. No fun, Heather.
---
7

The Kisses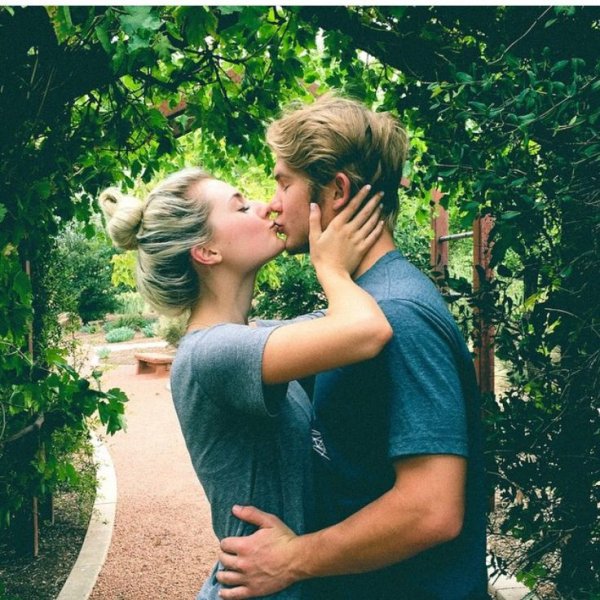 Kissing shots are pretty much a prerequisite. Yeah, they're cheesy as hell, but at the same time, they're so sweet!
---
8

The "she Said Yes" Shot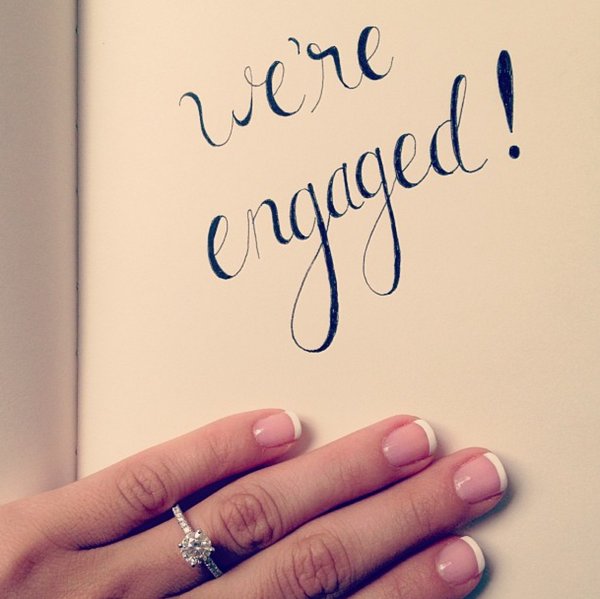 Sometimes it's an actual engagement announcement, sometimes it's just a shot of the ring. Heather and I are guilty of this twice over – two brides, two proposals, two engagement rings, after all.
---
9

When the Girlfriend Cooks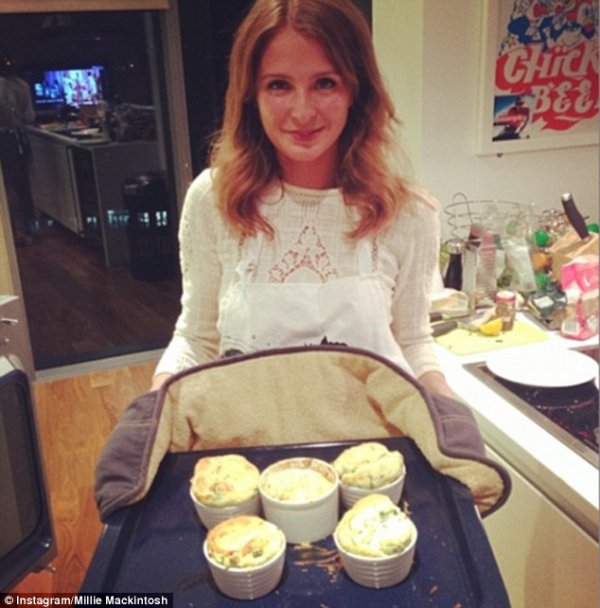 To be honest, I like these 'grams better when they involve a food fail. I am a mean, nasty person.
---
10

Chowing down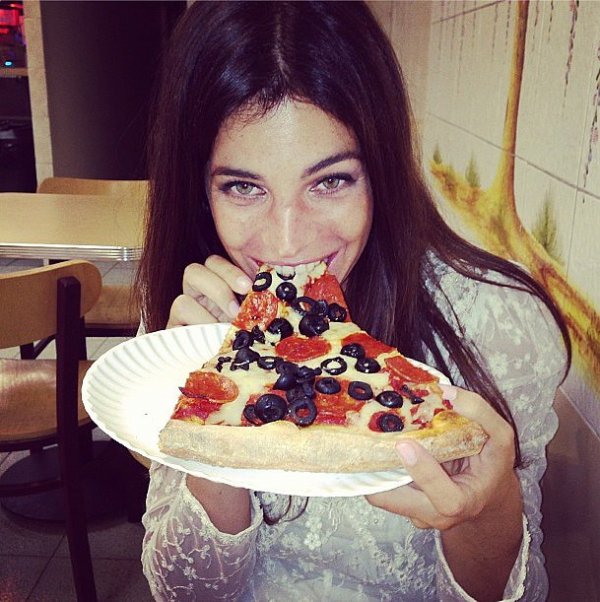 This cheesy shot may or may not include cheese. It goes beyond the traditional food porn shot since it has to feature at least one-half of the happy couple, chowing down on date night.
---
11

The First Anniversary (preferably with Presents)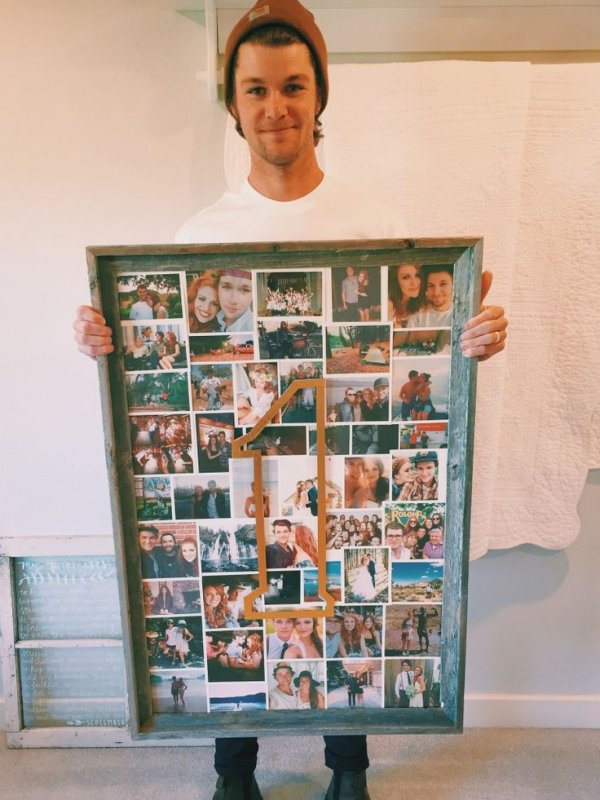 I get this, though. Making it to one whole year is pretty impressive. Everything's still so shiny and new. And #blessed.
---
12

Matching Tattoos

Couple tattoos are catching on (again) in a big way. Fortunately, people seem to be moving on from the horrifically bad idea of having their partner's name tattooed on them. That's just asking for trouble.
---
13

The #AfterSexSelfie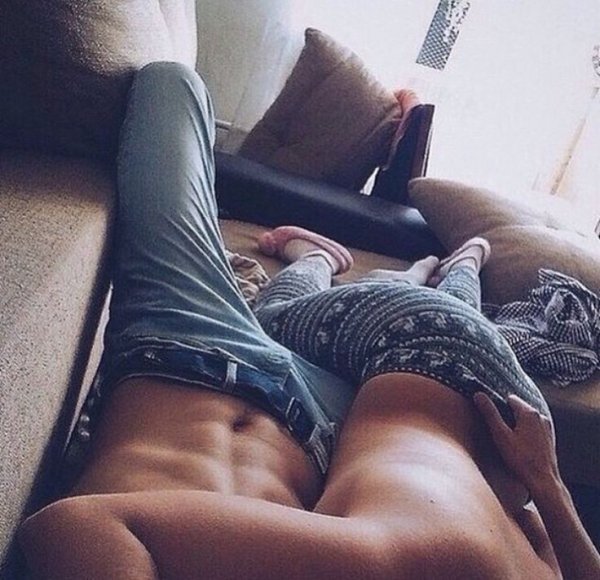 I mean. Good for you? Glad you got some! Get that afterglow on! Every time I see one these, though, I just picture someone being like, "Oh my god, oh my god, I'm gonna cum – but first, lemme take a selfie."
---
14

Game Night in Undies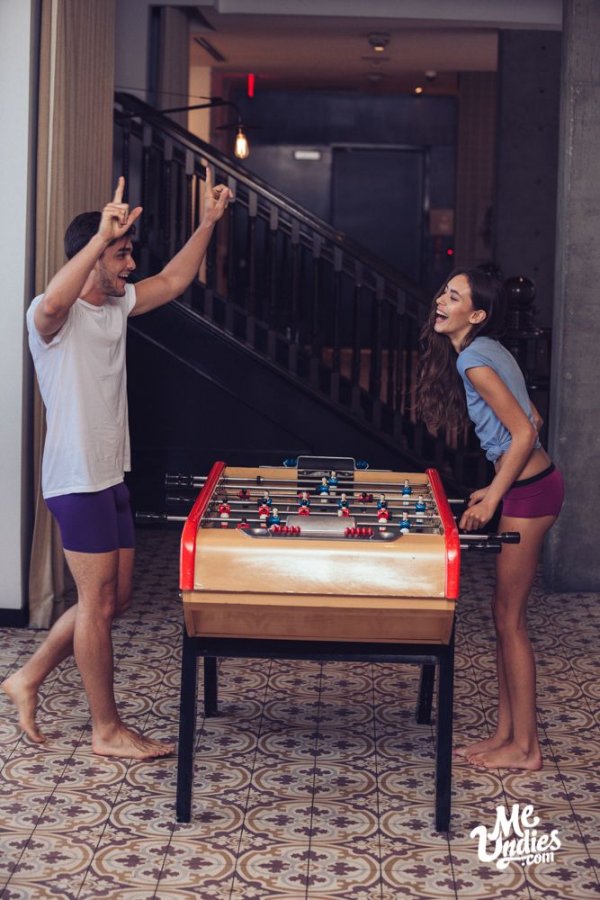 Cheesy? Yes. Adorable? Yes. Come on. Playing games in your underwear is always fun.
---
15

That Disney Dip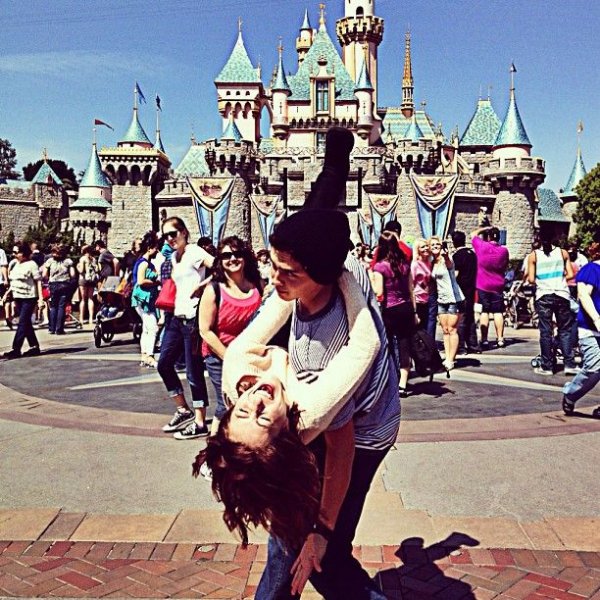 I get it, though. There's no better place to take a couple-selfie. I mean, it's Disney. That's where happily ever afters are supposed to come true.
---
16

The Big Ask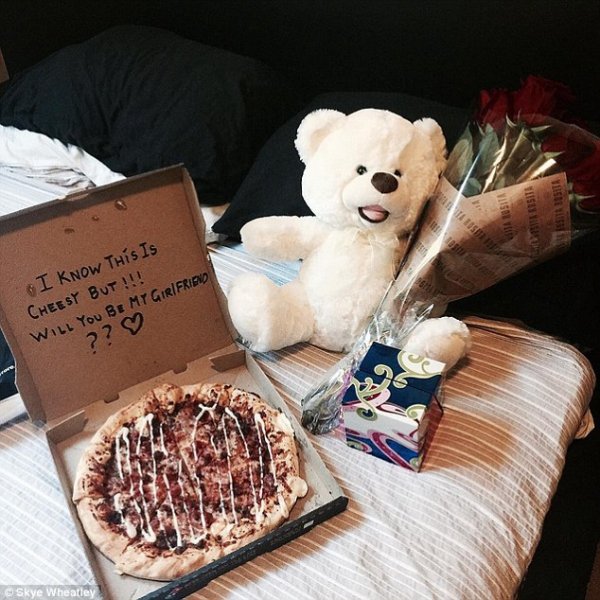 This is meta cheese. It even acknowledges how cheesy it is. It's also adorable, though. I hope she said yes. There's pizza involved, after all.
---
17

All Tangled up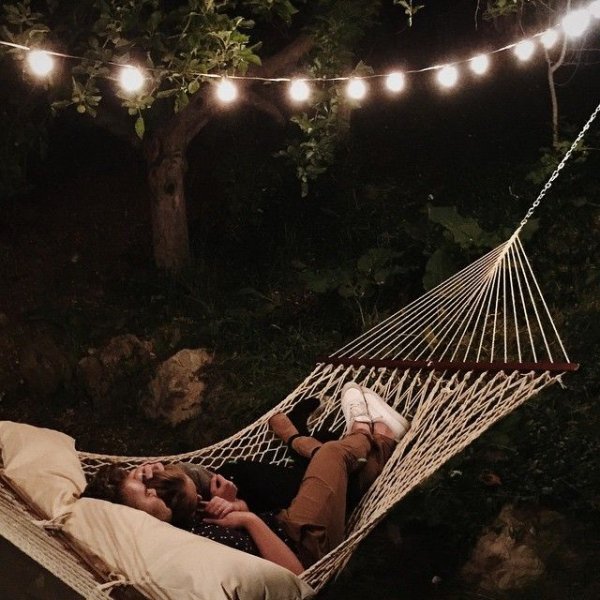 One last time: awww!
I think it's sweet when couples share their love. Some couples take it overboard, sure, but who cares? The world needs a little more love. Tell me, though – have you taken any cheesy photos with your special someone?
---
Comments
Popular
Related
Recent