7 Tips on How to Build Trust when You're in a Long-Distance Relationship ...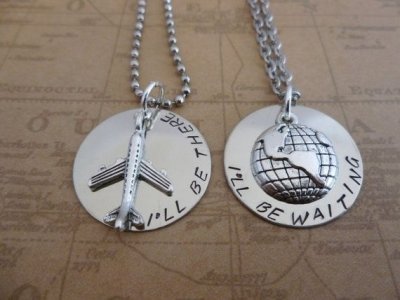 If you and your partner live a couple of hours or even two time zones apart from each other, you should learn how to build trust when you're in a long distance relationship. . Long-distance relationships do create extra challenges and stressors and you might have to overcome quite a lot of difficult obstacles, but if you trust each other, you can cultivate a very happy and fulfilling relationship. Here are a few very useful tips on how to build trust when you're in a long distance relationship.
One of the most important things you should do if you want to know how to build trust when you're in a long distance relationship is to never keep secrets. They will only make you doubt each other. I'm not saying you should tell your partner right from the start your deepest and darkest secrets. Just make sure you don't hide important information, since this could really damage your relationship.
2.

Make Sure Your Words and Actions Match
To build trust in your long-distance relationship, make sure your words and actions always match. For example, if you say that you are going home to call your partner at a certain hour, then make sure you do that. If you can't be there on time, send them a message and explain. This shows you are an honest person who has nothing to hide and who always keeps their promises.
Try not to have unrealistic expectations when you're in a long-distance relationship. It's not always easy to make a this kind of relationship work and you need to accept the fact that you might have to overcome a lot of obstacles and face all kinds of difficult challenges to be happy. You must be prepared to handle the distance and you must be willing to make a lot of sacrifices if you want your love to prevail.
When you're in a long-distance relationship, it's extremely important for you and your partner to communicate every day. Even if you don't enjoy talking on the phone or sending texts, make sure you make the time to do it, since communication is the key to a happy and fulfilling relationship. I'm sure you have a lot of beautiful things you can share with each other, so why not do it more often?
5.

See Each Other Regularly
Always find a way to visit each other regularly. Don't let anything separate you and work on your trust issues, so that nothing can come between you. Schedule your days off in order to match your partner's free time and decide who will visit whom and how often.
What better way to strengthen your relationship than by surprising your partner on a regular basis? If you have the possibility, you could make them a spontaneous surprise visit.. You will be there by their side and this way; the distance that usually separates you will not seem like such a challenge anymore.
7.

Have Faith in Your Partner
Even if this may seem a bit hard to accomplish sometimes, have faith in your partner and if they tell you that they are doing a certain thing, then believe them and take their word for it. I'm sure you do know that everyone is innocent until proven guilty. So, if you don't have any reasons to question what they've told you, control your jealousy and don't let doubt cloud your judgment.
A long-distance relationship requires a lot of hard work, but if you are willing to make a few small sacrifices just to keep your love intact, then distance will not stand in the way of your happiness. Have you ever been in a long-distance relationship? How was it? Do you know any other tips on how to build trust in a long-distance relationship? Please share your thoughts with us in the comments section!
Sources:
modernghana.com
everydaylife.globalpost.com
psychcentral.com
{{#comments_count}} Show Commnents ({{comments_count}}) {{/comments_count}}