You know how to not be needy because it shows insecurity but can it go too far? Let me tell you, there is a fine line between being the annoying needy girl and the sweet dependent girl. The whole point of a sweet and thoughtful gesture is to have no expectations in return. That's what differentiates you from the crazy. I am here to share with you my tips on how to be sweet without being clingy.
1

Sweet Texts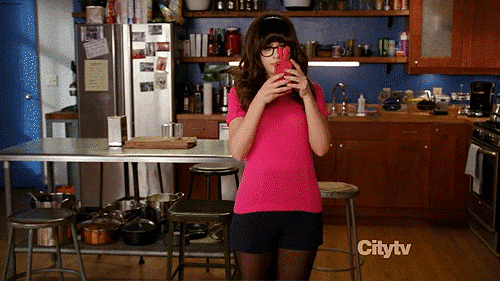 Have you ever received a text out of the blue from a guy you're seeing that just says, "I miss you"? How well did you feel when you read that? Now think about it in reverse. Guys love receiving that type of text as well. Texting is one of the best ways to be sweet without being needy. The key factor in this though is that it is something done sporadically. There is such a genuineness when there is an element of surprise to receiving nice texts. When a guy is blowing up your phone telling you how much he "misses you baby" all the time, you know he is literally just bullshitting you. Well, if you're blowing up a guy's phone telling him how much you like him and can't wait to see him and thinking about him constantly, he finds you very annoying and needy. Try sending a guy a sweet text such as, "wanted you to know I'm thinking about you", "hope you're having a good day", or even "I wish I was in bed with you (kiss emoji)". Just make sure to keep these types of texts spread out for more of a heartfelt feeling.
2

Care Packages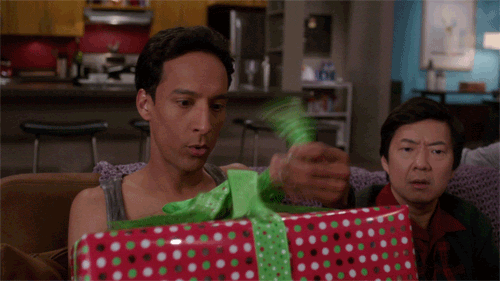 Care packages can range from you being a stalker to you winning over your man's heart. First off, don't deliver a package to a guy's house if you've never been there. He will 100% consider you a crazy girl, and well, rightfully so. There are a few different routes you can take with this tip to be a sweet girl. First, if your guy is sick, head over to the nearest grocery store and put together a get well box (Tylenol, orange juice, emergen-c, vitamin c tablets, soup, crackers, etc.). Second, if your guy has a hangover, put together a hangover cure package for him (Pedialyte, Gatorade, Advil, visa gift card to order delivery, his favorite candy, etc.). Another option is just an "I'm sorry" package for those times you fight. You can throw anything in there ranging from their favorite food to making baked goods, putting a nice apology note in there, maybe some lingerie for when you make up ;). Care packages can easily lose their meaning if you over kill it. Keep them to a minimum. It's a great way to give your guy a taste of your sweet side without smothering him. Remember, these are meant to be dropped off, not for you to show up unannounced to a guy's house and attach yourself to his hip. If he wanted to hang out with you, he would have asked to hang out with you.
3

Little Notes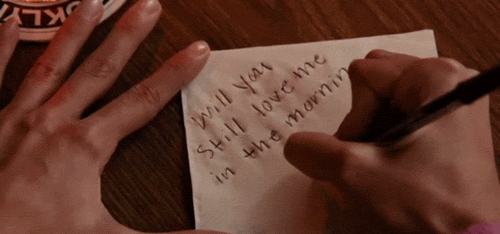 This simple gesture is a great way to easily show a guy you care about him, without making it creepy or weird. If you spend the night at a guy's house, find yourself a small piece of paper or post it and leave him a nice note saying, "hope you have a good day", or "I had a lot of fun with you!". Keep it simple and to the point. It's nice to make just that little extra effort and guys love it. Please don't write a guy a novel, unless you're trying to scare him off. Guys already hate having to read a text message longer than 5 sentences, so what makes you think they are going to want to read a short story from you about how much fun you had last night. Love men, but their attention span when it comes to stuff like this is slim to none. Again, short and to the point!
4

Stocking up on His Guilty Pleasures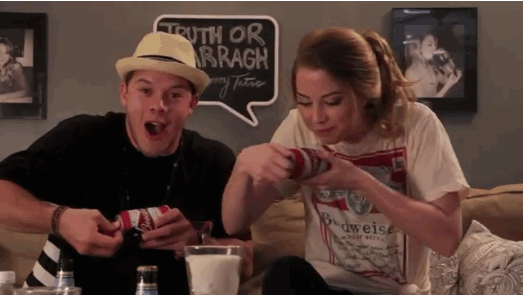 Whenever I am dating someone, I always like to keep their guilty pleasures around at my house. This can mean anything from having one of their favorite scented candles ready to light, keeping their go to ice cream in the freezer, or having their beer of choice in the fridge. This is just something that shows your considerate side. You care about the person you're with being comfortable and also making them happy. I am not saying you should go crazy and have an entire shelf in your pantry devoted to your guy, but just making a note to have a few things on deck are a great way to show your sweet side.
5

Guys Night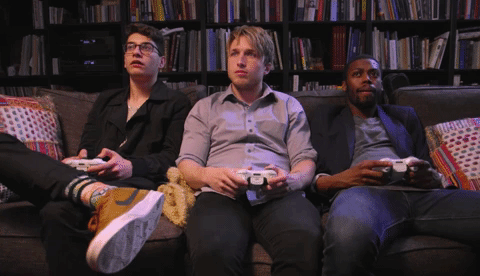 Let men be men! Ever see that scene from How to Lose a Guy in Ten Days where she shows up announced to guys only Poker Night? Yeah.. DO NOT DO THAT! Being able to give a guy his space is one of the best ways to get a guy to like you. If a guy would rather go out with his guy friends than hang out with you, don't get mad at him. Tell him you hope he has fun and go out for a night on the town with your girlfriends. If a guy you like tells you he is out with his friends, do not blow up his phone. Do not stalk his social media. Just wait to hear from him the next day after he has recovered from his hangover.
6

The Perfect Morning
One of the best ways to be the sweet girl without being needy is to give your guy the perfect morning. First off, go for the morning sex. Whether you want to hop in the shower together or get on top of him first thing in the AM, make this perfect morning priority number one. Next, offer to make him breakfast (don't worry girls, he will for sure return the favor, and if he doesn't say, "see ya!"). If the guy you're seeing is someone who leaves for work in the mornings before you leave, make the nice gesture to do some cleaning. Little things like making his bed before you leave, or washing dishes that were left in the sink, go a long way. Side note: This tip doesn't just pertain to the morning. If you have a dinner date where your man offers to cook for you, throw on some good music and take charge of the cleanup. To spice things up a bit, try cleaning in lingerie. He'll go crazy!
7

Give Him Space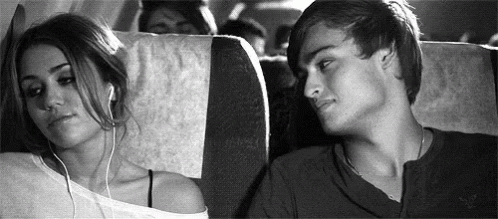 I understand how you might think not talking to a guy for a few days makes you an ice queen, but I'm here to tell you that men appreciate their space. Just because you don't talk to a guy every day doesn't mean he doesn't like you. You don't need to text him every day, "good morning, good evening, and good night". That my friend, is being needy. Having a nice conversation, or checking in on a guy (if he hasn't already texted you first) shows your sincere, yet also independent. It's extremely sexy. Guy's brains think very differently than women's. If you are talking to him, being slightly flirtatious, and dating him, he is going to know you're interested in him. He doesn't need to hear from you 24/7. Enjoy the space. The biggest mistake you can make is texting him asking why you haven't heard from him. That takes you from sweet to needy real fast.
8

Betty Crocker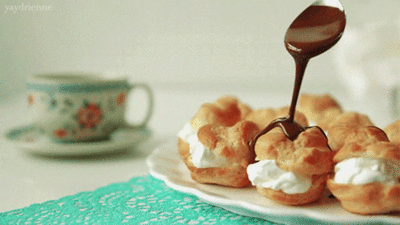 Ever hear the saying, "win a man's heart through his stomach"? It is absolutely so true. This tip is actually something you can do more often than not. Feel free to bake your man some treats for the next time you head over to his house for a sleepover. If he has roommates, make enough for the whole house. You'll win over your man, but also his roommates, and trust me, you want that! If you wake up in your man's bed after he has already left for work, run over to the store and grab some Nestle Tollhouse cookies. Go back and bake them in his kitchen, that way when he comes home his house smells like fresh cookies and he is surprised with delicious treats. Try getting creative with your recipes. For example, go for rich chocolate brownies, with a raspberry ganache and caramel drizzle on top. If your man is a health nut, check out organic paleo chocolate chip cookies recipes. If you are really feeling advantageous, try incorporating one of your man's favorite candies. In the past, I've made sugar cookies with Reese's peanut butter cups inside, and peanut butter cookies filled with crushed Oreos. Let's just say we dated for a long time ;).
9

Be Dependent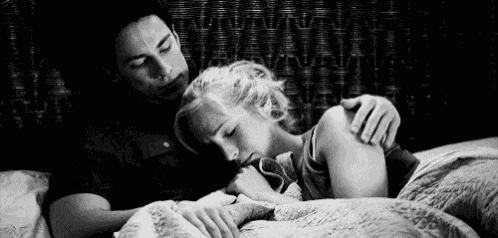 Ask any guy and they will tell you they love to feel needed. When I say "needed", I am not saying run your errands, do your laundry, respond to your text within 2 seconds, or pick up your call to talk about which dress to wear on your date. I mean needed as in something happens to you that affects you deeper than the basic scale. My favorite couple who showcase this perfectly is Coach Taylor and Tami Taylor of Friday Night Lights. They are the dream couple who have the perfect balance of being independent people while also depending on each other. If there is a family emergency, if you have a major problem at work, if you had a really rough day, if you get into a car accident, if you're in the hospital, you call your guy. He wants to be there for you. But know, don't just call when something bad happens to you, he wants to be apart of the good stuff as well!
10

Give Him Some Lovin'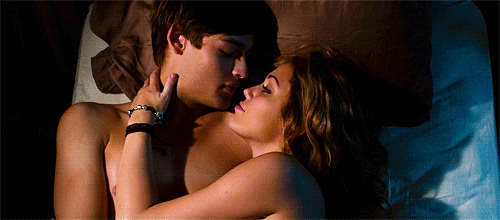 Sex, sex, and more sex. How much sweeter can you get? Take the time to do a few things in the bedroom that really pleasure your man. I promise you, he won't forget it, and most likely he will repay the favor right then and there. Most needy girls complain that the guy isn't giving her enough attention, or constantly touching her, or he's paying attention to other girls instead of her. Well first off, if you're whining about him, I'm sure that is all true. Secondly, focus your attention on how you can be affectionate to your guy. Try gently caressing him on and off when you're out, or when you're Netflixing at home wrap yourself into his arms. You don't need to always be touching him, or drowning him in your love, just pick the right moments.
Want news and updates about this topic?
Sign up for updates